Estimated read time: 3-4 minutes
This archived news story is available only for your personal, non-commercial use. Information in the story may be outdated or superseded by additional information. Reading or replaying the story in its archived form does not constitute a republication of the story.
LOGAN — When most people walked by the vacant building at 22 E. Center, they saw an eyesore.
But Milieu Architecture and Interiors owner Andrea McCulloch saw a space that needed love.
"I feel like there's a bigger picture and an opportunity, that this building can be an anchor in downtown Logan," McCulloch said. "The way I think it can be is, by showing the building, the forgotten and unloved can be repurposed, rejuvenated and having a canvas on the side of the wall that shows that."
The building will be an event-based center, with the second floor set to be a residential area, with the outside of the building hosting a series of 25-by-25-foot murals on the west wall.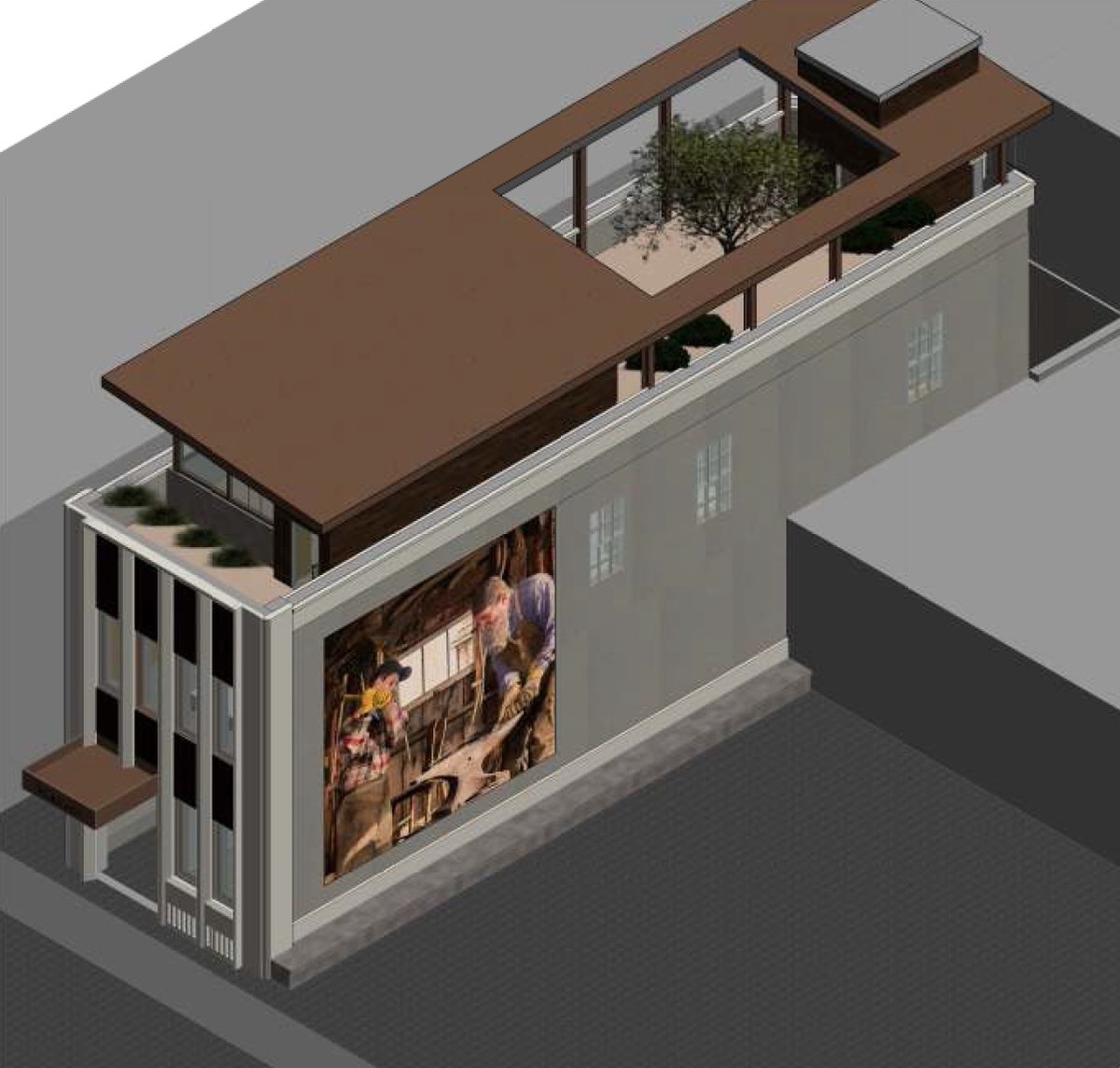 Image credit: Milieu Architecture and Interiors
Every few months, a new mural would replace the previous one, creating a sequence of art meant to progress from the beginning of life to the end, mural artist Jeremy Winborg said. The first mural, "Baby Steps," features Winborg as a father kneeling to embrace his infant son.
"I've never done anything on this scale before," Winborg said. "As an artist, you can get stuck in a rut really easily, so trying a new project can be really exciting. We're really excited for it."
When the Allen-Hall Mortuary business owners and employees heard that a series of murals were to be part of the Center Street building renovation, they opposed it.
In a letter sent to city officials, the business that's been based in Logan since 1938 cited concerns of graffiti and preservation of historic downtown Logan as the cause of their lack of favor.
But once they discovered that Winborg and his father would be in charge of the mural, that changed.
---
As an artist, you can get stuck in a rut really easily, so trying a new project can be really exciting. We're really excited for it.
–Jeremy Winborg, Artist
---
"We've seen (murals) in different cities," Allen-Hall Mortuary employee Jase Allen said. "Some of it can be tasteful, and some of it not so much. But when we saw what the Winborgs are going to be doing, we were glad that they were going to be doing it. They do an awesome job, and they are very talented."
The mortuary is home to five Winborg paintings, Allen added.
Logan senior planning commissioner Russ Holley said he noticed only a slightly more positive than negative response from the community concerning the Center Street building mural.
Despite some negative feedback from the community, the downtown Logan nonprofit organization Somebody's Attic expressed interest in a mural as well.
"The city should really be thanking (McCulloch) for this," Winborg said.
Having just met the approval of city officials, McCulloch will begin moving from design to construction plans next week. A timeline for construction is still in the works, she said.
Winborg said he hasn't decided what the next mural will be, but said he conducted three or four photo shoots as references for the next painting and mentioned one of a blacksmith teaching his grandson the trade.
Winborg said his father, Larry Winborg, will paint the next mural.
---
Katie Larsen is a Deseret News intern and print journalism senior at Utah State University who graduates in December. Email: klarsen@deseretnews.com
×
Photos
Related stories
Most recent Utah stories