Estimated read time: 2-3 minutes
This archived news story is available only for your personal, non-commercial use. Information in the story may be outdated or superseded by additional information. Reading or replaying the story in its archived form does not constitute a republication of the story.
John Hollenhorst reportingIn Salt Lake, the sun was absent much of the day today, but that's rarely the case in St. George. That city is about to take advantage of the sun by building solar panels on a big scale, and every resident will be allowed to buy a piece of the St. George Solar Farm.
The solar farm would go next to the St. George wastewater treatment plant in Bloomington. It would start out small and serve several hundred homes. Utah's first utility-scale solar project would also be expandable if demand takes off.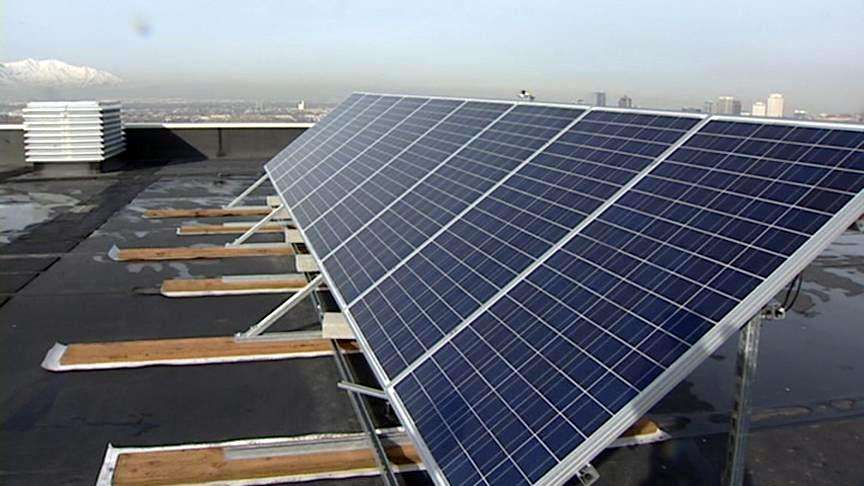 Clean-energy advocates say building on a big scale helps keep down costs. "Because one of the largest barriers to solar is the cost right now," explained Kelly Knutsen, of Utah Clean Energy.
Homeowners who put in their own solar panels previously qualified for a Utah tax credit. Now, new legislation signed by the governor extends the tax advantage to community-owned systems.
In a few months, St. George residents will be able to buy shares in their community's solar farm. "And by purchasing a share of the farm, they would be eligible for the tax credit," explained Rene Fleming, conservation coordinator for St. George Energy.
"I believe this is unique; and as far as I understand, this is unique across the entire country to be able to have this mechanism of the individual residents being able to buy into a larger system and taking the tax credit for it," Knutsen said.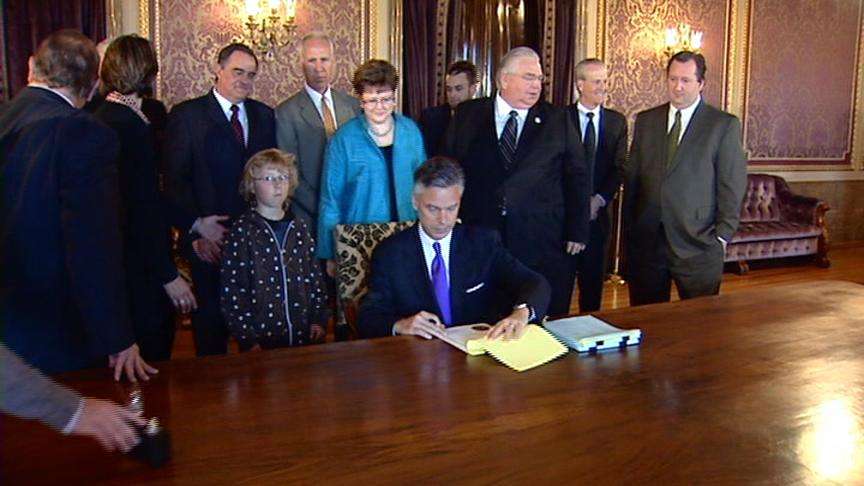 Financial details haven't been worked out yet, so it's not clear how much it would cost homeowners. But it's a big step toward an alternate-energy program to reduce dependence on burning fossil fuels.
"In this state, where we have reason to think that we can draw from the sun and wind and other forms of renewable opportunities, if we can't make it here, then I'm not sure people can make it happen anywhere," Gov. Jon Huntsman said.
Utah Sen. Wyane Niederhauser said, "Being able to use that great energy source, I think is the future for our nation and for this world."
The St. George City Council is meeting tonight to decide on hiring a public relations firm that will market the solar energy project to residents. If everything stays on track, they'll start selling shares later this year, and they'll break ground shortly after that.
E-mail: jhollenhorst@ksl.com
×
Most recent Utah stories