Estimated read time: 2-3 minutes
This archived news story is available only for your personal, non-commercial use. Information in the story may be outdated or superseded by additional information. Reading or replaying the story in its archived form does not constitute a republication of the story.
ROOSEVELT — An armed man who was shot and killed by a Roosevelt police lieutenant died from a shotgun wound to the back, according to his death certificate.
The death certificate was issued to the family of Kevin Vance Norton on May 7, four days after Norton died in a police shooting. KSL-TV viewed the document Thursday and verified its authenticity with an independent source.
Norton, 36, died at Uintah Basin Medical Center on May 3, about 30 minutes after he was shot by Roosevelt Police Lt. Pete Butcher. The shooting ended a standoff that started when police received reports of an armed man who was acting erratically near the hospital, according to investigators.
Officers said they found Norton carrying a loaded handgun in a wooded area that borders a residential neighborhood east of the hospital. They negotiated with him for nearly an hour, then tried to subdue him with a Taser and special "less-lethal" shotgun rounds before he was fatally shot, investigators said.
At the time of his death, Norton was on felony probation following convictions in September 2012 for aggravated assault and fraudulently obtaining employment compensation, both third-degree felonies, according to court records. It is illegal to possess a firearm while on felony probation.
The State Bureau of Investigation, which is conducting the probe of the incident, has confirmed there is body camera video of the shooting, including footage of the shooting itself. Capt. Tyler Kotter, the unit's commander, declined to say whether the video provides an explanation for Butcher's decision to use deadly force.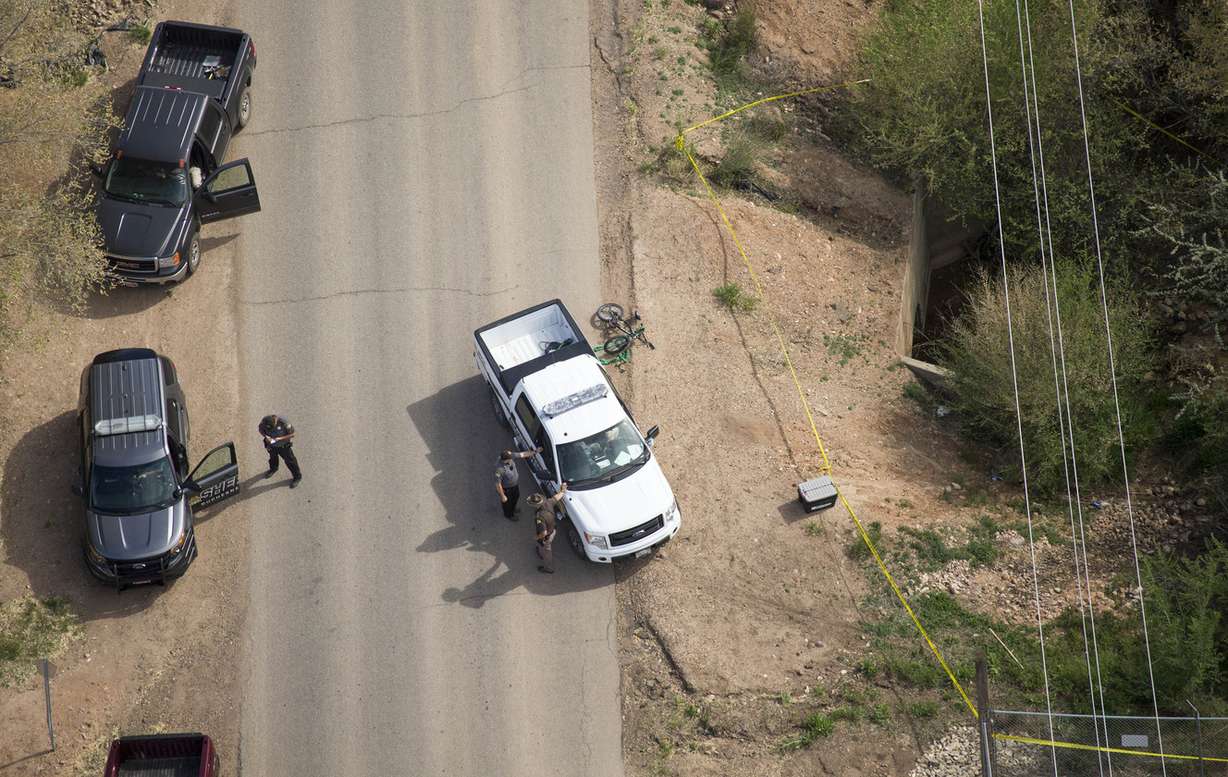 KSL-TV and the Deseret News filed a public records request within days of the shooting seeking the release of the video recordings, dispatch records and officers' reports. On Monday, the State Bureau of Investigation denied the request, writing in its response that releasing the records could interfere with the ongoing investigation.
Duchesne County prosecutors initially asked the Uintah County Attorney's Office to screen the case — once the investigation is finished — to determine whether Butcher's use of deadly force was justified.
On Thursday, Uintah County Attorney G. Mark Thomas told KSL-TV he had returned the case to Duchesne County Attorney Stephen Foote with the recommendation that the Utah Attorney General's Office conduct the use-of-force review.
The attorney general's office identified a conflict of interest late Thursday afternoon and cannot review the case, Foote said. It will now be screened by the Utah County Attorney's Office, he said.
Butcher, a veteran law enforcement officer with 17 years total experience, has worked for the Roosevelt Police Department since 2008. He remains on paid administrative leave, which is a standard practice following officer-involved shootings.
×
Photos
Related stories
Most recent Utah stories