Estimated read time: 7-8 minutes
This archived news story is available only for your personal, non-commercial use. Information in the story may be outdated or superseded by additional information. Reading or replaying the story in its archived form does not constitute a republication of the story.
BFF TOWN — The buddy comedy "Hot Pursuit" hit theaters this week, and the film starring Reese Witherspoon and Sofia Vergara got us thinking about great buddy comedies.
The new movie follows the unlikely pair of women, one a police officer and the other the widow of a drug lord, on the run from crooked cops and gun-happy cartels.
KSL reviewer Travis Poppleton actually didn't hate the film, a break from the norm for him, and said there are some redeeming qualities about the comedy.
Well, if "Hot Pursuit" doesn't sound like your cup of tea or maybe you just don't feel like heading to the theater this weekend, don't fret, because as always KSL has your back. We've compiled a list of some great buddy comedies streaming on Netflix for you to enjoy at home this weekend.
This way you don't have to spend all your money on a movie ticket, or spend more money on a movie ticket because you just watched "Avengers: Age of Ultron," for the third time this week.
Enough chitchat, here's our list of great buddy comedies streaming on Netflix.
What do you get when put Arnold Schwarzenegger and Danny DeVito in a movie together? Comedy gold, that's what. Well, that's not totally true, they did make "Junior', but their first foray into comedy together was pretty good.
The 1988 comedy "Twins" isn't exactly amazing cinema, but watching Arnie belt out "Take out the Papers and the Trash," on an airplane and DeVito pulling off more physical comedy than Benny Hill in an Ivan Reitman film is still pretty fun.
"Twins" isn't the best buddy comedy on this list, but for a hint of nostalgia and some good laughs, it's a solid choice.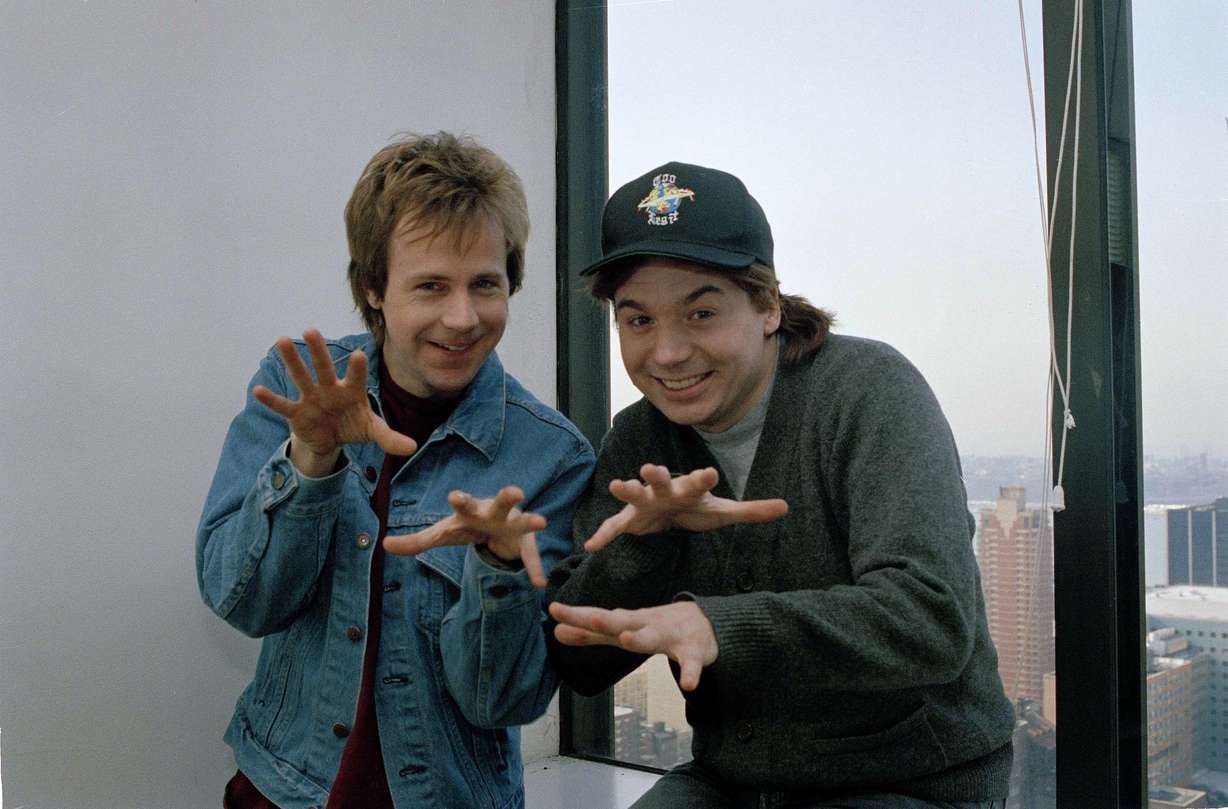 Remember the days before "The Love Guru" and "The Master of Disguise," when we thought Mike Myers and Dana Carvey were funny? Me too. Let's go back there.
"Wayne's World" came out in 1992 and was just as ridiculous then as it is now. The movie introduced us to Myers' bizarre yet brilliant humor. Well, usually brilliant; please reference the aforementioned "The Love Guru."
Wayne and Garth quickly etched their buddy comedy legacy in stone with lines like, "I thought I had mono for an entire year. Turns out I was just bored," and "It's like a new pair of underwear: At first it's constrictive, but after a while it becomes a part of you."
The movie is off the wall and a bit strange, but it has some amazing lines, and lucky for us it's streaming right now.
Here's an under-the-radar flick that's a bit of a twist on the buddy comedy genre, "Robot & Frank."
Why is it a twist? Because the buddies in this film are a Robot and Frank.
The movie stars Frank Langella as an ex-jewel thief who receives a robot butler as a gift. The two soon become close friends and plan a heist together.
I've mentioned this film in several articles, but I bring it up again because not enough of you have taken the time to watch it. The movie is funny, poignant, clever and fun. What else could you ask for in an evening at home? Watch it, you'll like it.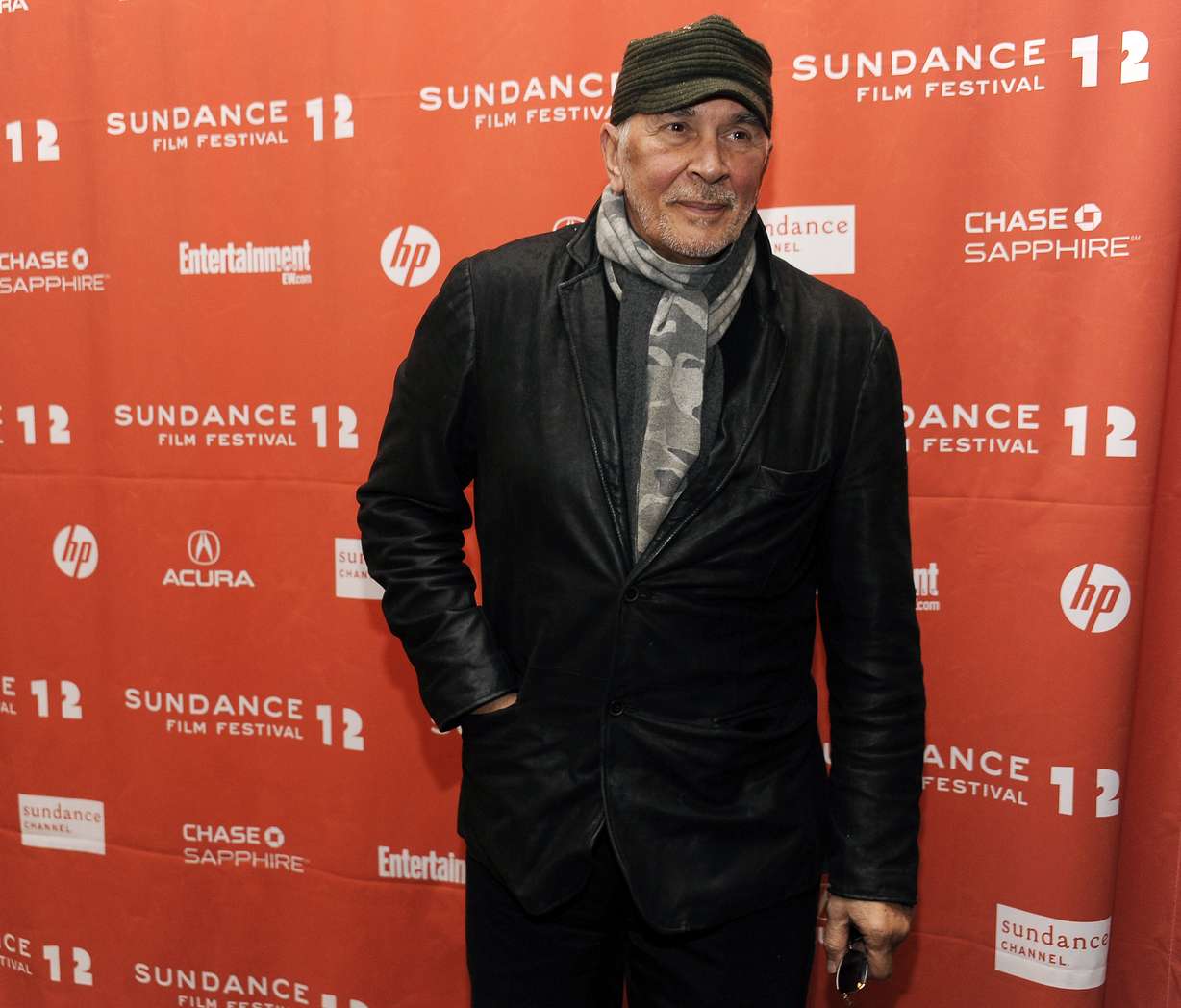 Never has a tale of revenge, murder and unsuspecting cannibalism been as much fun as "Fried Green Tomatoes."
Don't let that unsettling notion of cannibalism scare you off; it's not as heinous as you think. This movie features fantastic performances from all four of its leads and isn't just for the ladies. The movie is funny and heartfelt, and even the manliest of men will find it worth their time.
"Fried Green Tomatoes" will make you hungry for Southern food and give you good vibes throughout your body.
If you're in the mood for a buddy comedy that features great story telling and a fair amount of heart, this is probably your best bet.
If you're not looking for great story telling and heart, but rather insanity and rock music, then we've got you covered.
"Bill & Ted's Excellent Adventure" is an absurd history lesson that is more fun than you want to admit. We all have a love/hate relationship with Ted "Theodore" Logan and Bill S. Preston Esq. We love to watch their antics, but we'd lose our minds in about 5 minutes if we were actually locked in a room with them.
Also, it's not every day you get to see Napoleon ride down a waterslide over and over and over again.
If you're hoping to turn your brain off and helplessly chuckle at lines like, "This is a dude who, 700 years ago, totally ravaged China, and who, we were told, two hours ago, totally ravaged Oshman's Sporting Goods," then this is your movie.
Few movies on this list are as classic as the 1968 Neil Simon comedy "The Odd Couple."
The movie stars legends Jack Lemon and Walter Matthau in their iconic roles as Felix and Oscar. If you've never seen the movie, do yourself a favor and watch it. The banter between the main characters is master writer Simon at his best, and the delivery and timing of Lemon and Matthau is often mesmerizing.
This film is a true classic and one of the best buddy comedies of all time.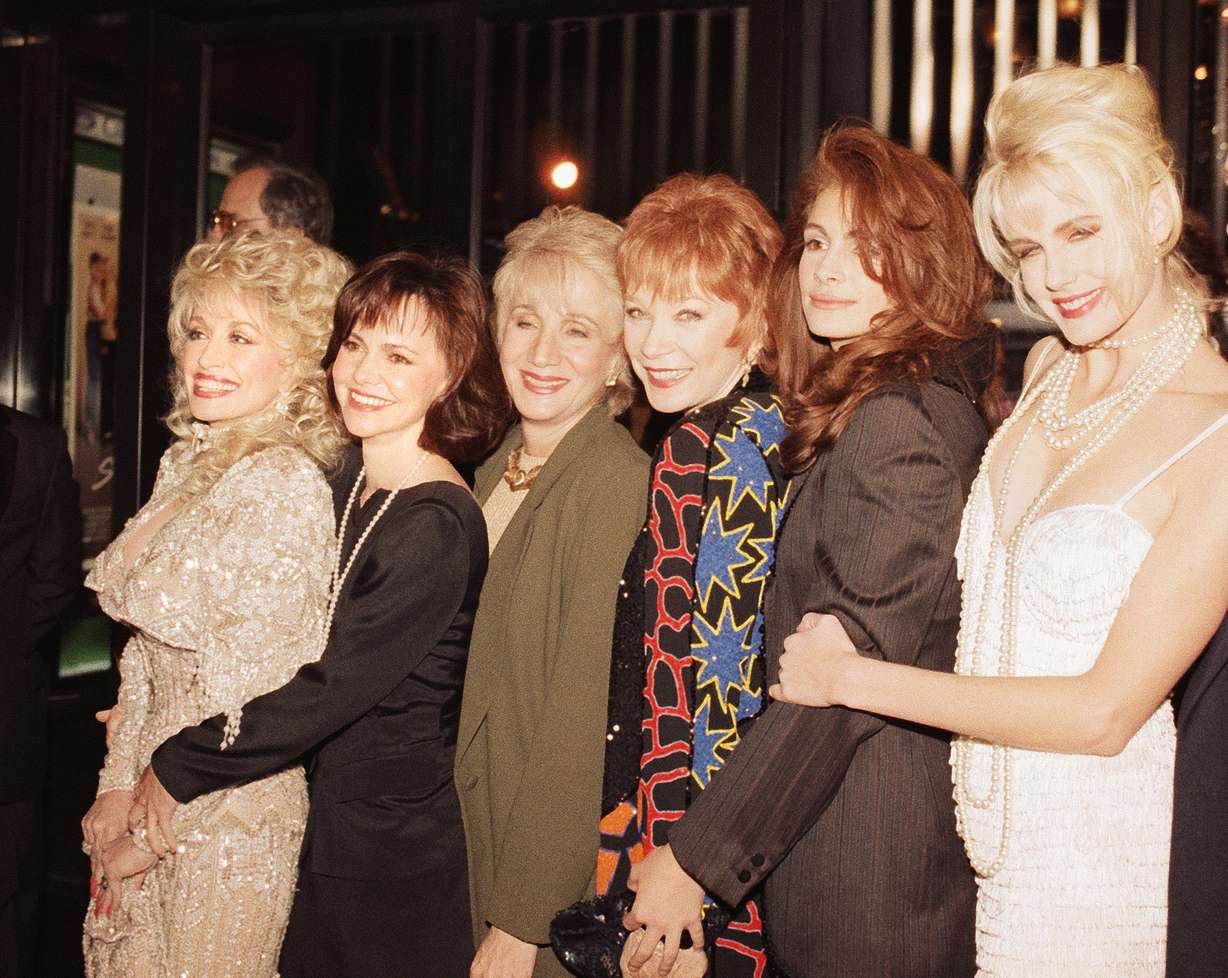 If you want to see friends make you laugh and simultaneously bawl your eyes out, then look no further than "Steel Magnolias."
The 1989 film features an amazing cast, including Academy Award winners Sally Field, Julia Roberts, Shirley MacLaine and Olympia Dukakis as well as Oscar nominees Dolly Parton and Sam Shepard.
The cast alone is worth watching the movie for, but the touching and funny story about a close-knit group of friends makes the movie unforgettable. "Steel Magnolias" is different from the other buddy comedies on the list, and is a bit of a stretch to classify it as a buddy comedy per se, but we are confident with its place on this list.
When you think buddy comedy, there is often one movie that immediately comes to mind, and luckily for you that movie is streaming on Netflix.
"Tommy Boy" gives us one of the few performances from funny man Chris Farley, and it's without question his best.
Watching the contentious duo of Farley and Spade travel the country selling brake pads to save their factory is a simple concept that is utterly hilarious with sight gags, one liners and physical comedy. Most of us have seen this movie a thousand times and will likely watch it a thousand more and continue to laugh every single time.
If you're not totally sure about the other entries on this list, just know it's hard to go wrong with "Tommy Boy."
What are some of your favorite buddy comedies? We want to hear about them, so let us know.
---
![](http://media.bonnint.net/slc/2540/254022/25402278\.jpg")

About the Author: John Clyde ----------------------------

John has been writing about movies, news, sports and pretty much anything awesome for more than five years. John is the co-host of the Flix Junkies podcast and will always entertain you with his stories. John is an alumnus of both Utah Valley University and BYU. He, his wife and their two children call Salt Lake City home.

×
Related links
Related stories
Most recent Entertainment stories