Estimated read time: 2-3 minutes
This archived news story is available only for your personal, non-commercial use. Information in the story may be outdated or superseded by additional information. Reading or replaying the story in its archived form does not constitute a republication of the story.
AMERICAN FORK — Taylor Maag, 18, will graduate from American Fork High School this summer, but he already knows what he wants to do with his life — shoot video in the outdoors as much as possible.
Part of that plan so far includes showing off the great state of Utah.
"I love to get outdoors and go camping, and Utah is pretty much the best state out there for anything like that," Maag said.
Last year, the teen spent much of his free time traveling and hiking around Utah, often by himself, to collect hundreds of hours of video in order to make a 2.5 minute video highlighting the beauty of Utah.
"I got into photography and saw some time-lapse videos. I wanted to do it myself, so I kind of just traveled as much as I could by myself around all of Utah," Maag said.
Each 10 to 20 second scene in the video is the product of 5 to 10 hours of footage, according to Maag, which he often stayed up all night to capture. Additionally, the footage includes work-intense shots called hyperlapses. The shots require a photographer to "take an individual photo, measure out a foot, then move the tripod and take another photo" continually to create a tracking shot effect in the time-lapse, according to Maag.
The results are spectacular and a true showcase of what Utah has to offer. Maag included scenes from Lake Powell, Bear Lake, Lake Mary, Brighton Resort, Sundance Resort, American Fork Canyon, Brian Head, Suncrest, Utah Valley, Squaw Peak and the High Uintas Wilderness.
Maag said he's started collecting footage for a second time-lapse video that he hopes to complete this year, with about three shots already in the can. You can see more of Maag's work, which includes several snowboarding videos with his "homies," on his YouTube channel.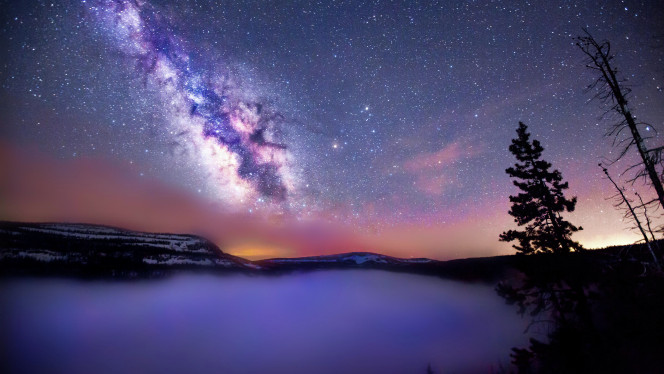 Photo credit: Taylor Maag
×
Related links
Related stories
Most recent Utah stories