Estimated read time: 3-4 minutes
This archived news story is available only for your personal, non-commercial use. Information in the story may be outdated or superseded by additional information. Reading or replaying the story in its archived form does not constitute a republication of the story.
SALT LAKE CITY — Just before their trek in Nepal began, Apa Sherpa's group of four hikers stopped to have their flags blessed in a traditional ceremony.
Apa, who is from Nepal but lives in Utah, has climbed to the top of Mount Everest more times than anyone else in the world. However, this mission was to help school children.
"This was a big step for her and an important trip," said Andrew Riddle, the father of Alexis Riddle, who is one of the hikers on Apa's team. "She's always been a very caring and helping person and she has talked about going over there for quite some time now."
Twenty-year-old Alexis Riddle lives in Cottonwood Heights and is a nursing student at the University of Utah. She was looking forward to helping Nepalease children by bringing shoes, clothes and othersupplies to their small villages.
But early this morning, everything changed.
Andrew Riddle got the kind of phone call from his daughter no parent ever wants to get. "She told us they just had this massive earthquake. Her voice was very shaky and she was scared," he said.
Alexis Riddle, Apa, Valerie Littleton and Todd Winzenried were on a suspension bridge hiking to a village when the ground started shaking.
"She says she watched the trees come up out of the ground, roots and all. Somebody in front of her on the bridge, she saw got hit by a landslide," Andrew Riddle said.
Apa guided the group to safety, he said. Now they are in a village waiting for the aftershocks to stop and buildings to stop falling.
"We have a lot of buildings and ... over 2 million people," said Pemba Sherpa, Apa's son.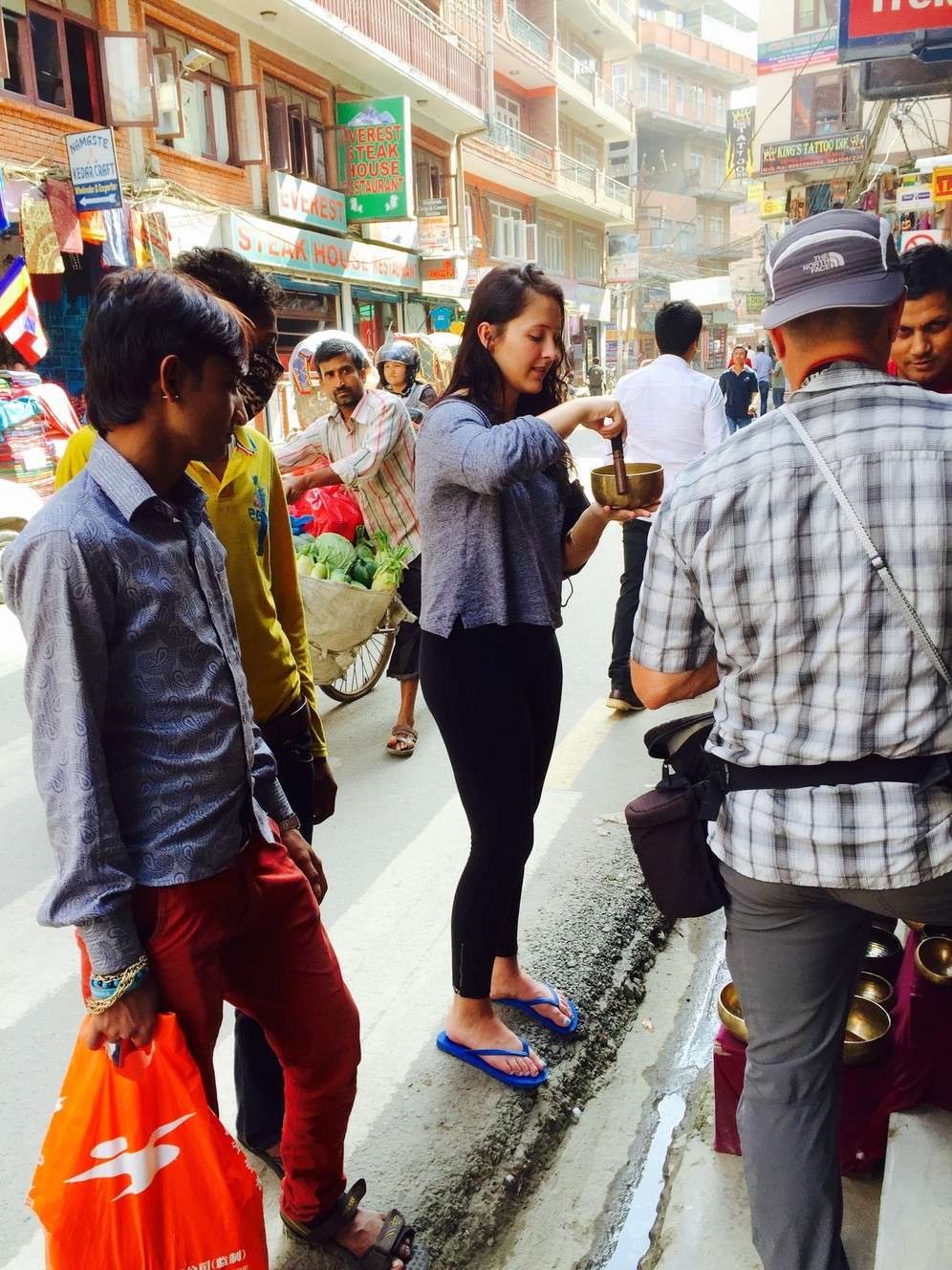 Pemba was born in Nepal and lived in Kathmandu for several years. He also lives in Utah now, but wishes he could be in Nepal to help his father.
"He's actually there to help schools because he never went to school and he understands how important education is," Pemba said. "He doesn't want children to grow up where guiding up the mountain is their only choice for a career."
That humanitarian work is why Apa created the Apa Sherpa Foundation.
"We were there to give out school supplies, shoes, clothing, computers," said Jerry Mika, director of the Apa Sherpa Foundation. "Who would have ever thought this devastating earthquake would happen?"
For now, the group's mission in Nepal has changed. First, it was to survive; now it's to continue helping, but in an even greater way.
Alexis Riddle texted her father, saying she "didn't know the ground could shake this hard, and so many people have died and lost everything, and it breaks my heart."
"I'm scared for her," Alex Riddle said. "I think I would like her to come home now. But another part of me says maybe it's good for her to stay there and to help."
Contributing: Ray Boone
×
Photos
Related links
Related stories
Most recent Utah stories