Estimated read time: 3-4 minutes
This archived news story is available only for your personal, non-commercial use. Information in the story may be outdated or superseded by additional information. Reading or replaying the story in its archived form does not constitute a republication of the story.
HERRIMAN — Signs point to a rough wildfire season in Utah with complex fires already sparking across the state, and preparations are underway early in places that have fallen victim to large wildfires in the past.
Herriman lost homes to fires in 2010 and 2012, and city leaders are already taking a number of steps to prepare residents in case a fire strikes close to home this summer.
"We are definitely gearing up a lot earlier this year than we have in previous years just to make sure we are truly ready," city spokeswoman Tami Moody said Monday.
Moody said the city and firefighters from Unified Fire Authority are starting to warn homeowners to clear dry brush from their properties and to have and review family evacuation plans.
The city is planning a drill with city leaders on April 30 in which they will test their coordination for a large wildfire event, Moody said.
The city is also pushing residents to enroll in its AlerText Herriman program. Moody said people can sign up for emergency and evacuation alerts by texting the word "Alerts" to 47092.
There are longer-term plans to expand a "firebreak trail" as the city can secure funding for it, Moody said.
Capt. Riley Pilgrim with the Unified Fire Authority Wildland Bureau said he is expecting an "above average" fire season and a "trained eye" can pinpoint some troubling patterns in the brush in the hillside above Herriman and in other spots — including dead thatch and other grasses sitting "tall" because of a lack of snow during the winter.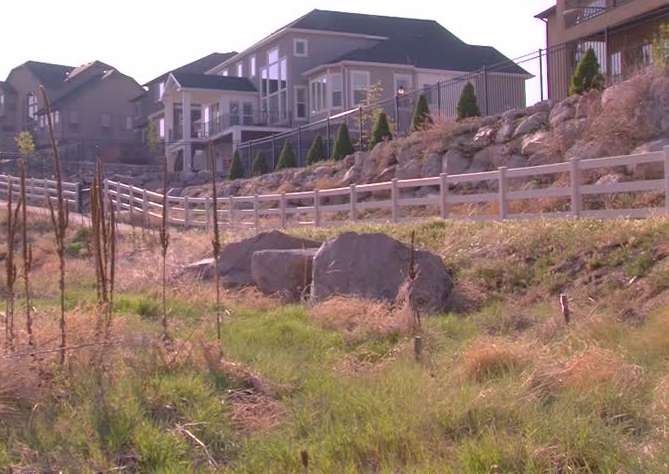 Pilgrim said ultimately there will be more dry fuels this year, when the brush that is currently green dies.
"This browns out and you get a fire coming across here, it's definitely something to be concerned with," Pilgrim said.
Pilgrim walked a KSL crew Monday afternoon through a neighborhood that borders the open hillside. He said the homes in the area have good defensible space, but he also pointed to some small spots homeowners could still improve by eliminating dead brush.
"It looks small, it looks short, but you can get 10, 12-foot flame lengths with the wind and it's really hot," Pilgrim said, pointing to some brush that had accumulated next to a white picket fence. "We try to encourage property owners to do stuff on their property that they can do easily."
Wildland firefighters patrol the hillside daily, Pilgrim said, to keep an eye on conditions.
Meanwhile, Pilgrim and the Wildland Bureau are in the process of training more guardsmen at Camp Williams in the event a fire breaks out there.
Col. Tyler Smith, the commander at the base, said Camp Williams usually has about 70 active-duty Guardsmen trained to fight wildfires.
The base is as prepared as ever to halt the progress of a brush fire, with the recent addition of a Type 3 fire truck from Unified Fire.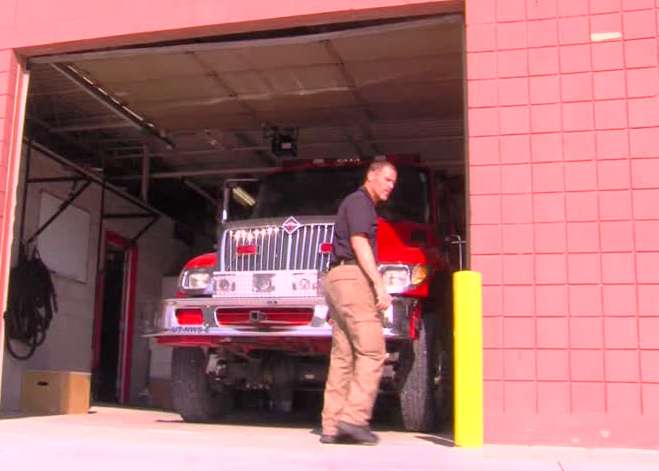 Pilgrim said it has four-wheel-drive, carries 750 gallons of water and has a higher pump capacity, more hose and various firefighting tools for a five-man crew.
Smith says base capabilities are much different than they were when he was the range control officer at Camp Williams in 2001.
"We didn't have a fire department — we just took care of it ourselves," Smith recalled. "We really changed how we deal with fires. Things have changed with cities around our borders. We've had to really take a different look at how we do things out here. I would say we probably have one of the most professional wildland fire programs you can find anywhere."
Smith said the base considers conditions before conducting training exercises.
Guardsmen, Smith said, saw small brush fires break out on their land in January and February, and they're prepared to help if something sparks this summer.
"We've got Blackhawk helicopters, crews on standby, we've got our dip tank full," Smith said. "We've leaned forward this year and we're ready to go a lot earlier than normal."
×
Photos
Related Links
Related Stories