Estimated read time: 2-3 minutes
This archived news story is available only for your personal, non-commercial use. Information in the story may be outdated or superseded by additional information. Reading or replaying the story in its archived form does not constitute a republication of the story.
Amanda Butterfield reportingAn Orem teenager's science project has caught the eye of Apple engineers. The student built a multi-touch screen, on his own, in just a couple of months.
Seventeen-year-old Bridger Maxwell made the multi-touch display in his bedroom. He says, "It's like a touch screen, but instead of using just one finger to poke things, you can use all of your fingers at once to use stretching and rotating."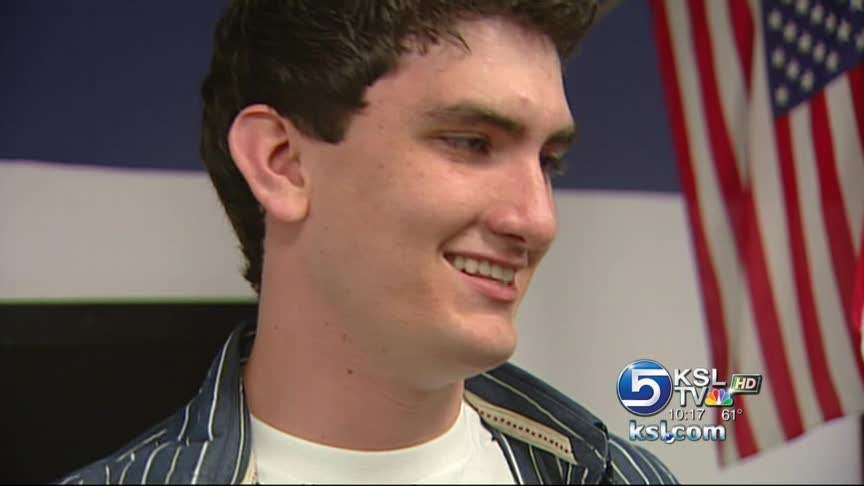 Microsoft has a version of it, but it's not available to consumers, and it's thousands and thousands of dollars. "I just wanted to make one a regular person could afford," Maxwell said. His cost about $400 to make, and it's compatible with Macs.
If you have an iPhone, you're familiar with the multi-touch concept. But iPhones aren't really meant to be your main computer and can only register up to three touches. Maxwell's screen can register up to 100!
Bridger drew inspiration from a scene in the movie, "Minority Report." In fact, the makers of that show have seen Bridger's stuff and are in contact with him. Apple has also expressed interest in having Bridger as an intern next year.
When Bridger started up his Web site about his screen, he said it got 70,000 hits in one week. "Multi-touch is the future. The mouse and the keyboard has had too long of a reign, it's time to de-throne them," he said.
Maxwell's multi-touch screen won the science fair at his school, then at the district and regional level. Last week, he was in Georgia for the International Science Fair and won 4th place. This isn't just a hobby for this teenager, it's his dream. He says, "I'd like to create some really cool software that will make people think, 'Whoa, I want one of those!'"
Maxwell's multi-touch is in its infancy stage, but he predicts it won't be long until every household has a multi-touch like his.
Bridger is also working on a new game for iPhones. He hopes to have that software complete in a few months.
E-mail: abutterfield@ksl.com
×
Related links
Most recent Utah stories