Estimated read time: 7-8 minutes
This archived news story is available only for your personal, non-commercial use. Information in the story may be outdated or superseded by additional information. Reading or replaying the story in its archived form does not constitute a republication of the story.
SALT LAKE CITY — So, have we all caught up on "Daredevil?" If you haven't seen all of them, that's fine, it's 13 hours and it's not even a week, but if you haven't seen any of it shame on you. Do you even want to be called a nerd? The Netflix show is dark, violent and just what Marvel needs to create the street-level world. It's also beautifully shot with action that is single-shot driven and oh so good.
Sorry, now I'm just lost in the Daredevil world. Time to move on and talk about other news in the world of the nerd.
New "Star Wars" trailer is unleashed
New "Star Wars" trailer dropped at the Star Wars celebration event and it is a good one. Oh boy, what did you want from the second trailer?
Han and Chewie? Check.
Darth Vader's helmet? Check.
Luke voice-over? Check.
Leia holding a lightsaber? I think it's a check — at least it's inferred.
Blown up Star Destroyer? Check.
Oh boy it has everything. Luke's hand being robotic, R2-D2, X-Wings, updated stormtroopers and the Millenium Falcon. Okay, just breathe and enjoy it. Also Friday there will be a teaser for the next "Star Wars: Battlefront" game. What a week.
Avengers madness
There are lots of stories that can come from the Avengers now, and with "Age of Ultron" a mere two weeks away, there is no shortage of new and cool from the Marvel universe. This week a new TV spot released footage of the *SPOILER ALERT* fight between Iron Man and the Hulk.
Iron Man shows off the Hulkbuster armor. This spot shows that the armor, built to fight the Hulk as you could guess, is actually built on top of his normal Iron Man suit and has some replaceable parts. The spot is just getting me more and more excited about the movie.
On top of that, Jimmy Kimmel had the Avengers show up, and played some "Family Feud" — Team Iron Man vs. Team America in what is probably a preview of the upcoming "Civil War" movie. It's dumb and fun, and of course Tony Stark wins. Enjoy the video up top.
The Lego crossover event we didn't know we needed
"Lego Dimensions" is the next installment in the Lego game universe that has all sorts of different titles from Batman to Marvel to Indiana Jones. Now the good people at Lego and DC Comics have announced the crossover event of the year.
In the launch trailer, Joel McHale of "The Soup" and "Community" — by the way how good has this season's community been? — receives a package about the peril that is about to destroy the Lego multiverse where Batman, Wyldstyle from the "Lego Movie" and Gandalf visit the real world asking for help.
The trailer is cool, the game, which has "Wizard of Oz," "Back to the Future," and "Scooby Doo" among others, has the makings of awesome, but it will follow the "Skylanders" model where you have to buy pieces for the game. The original idea is that it will cost $99.99 for a starter pack.
Expansions are up to $24.99 from the sounds of it and will be a lot like DLC packages, so they will include characters, missions and extras.
The Lego games have yet to disappoint, and for those with children, or us man-children, this is something to look forward to at the end of this year. It is scheduled to drop Sept. 27, 2015.
Psylocke cast for upcoming X-Men movie
Fan boys may now rejoice as Psylocke, the Asian ninja assassin who throws psychic daggers, is in the upcoming "X-Men: Apocalypse." Geek-girl Olivia Munn will play the mutant, whose real name is Betsy Braddock. Bryan Singer announced it on his Instagram account:
[Excited to welcome @oliviamunn as Betsy Braddock! #Psylocke #XmenApocalypse #XMEN](https://instagram.com/p/1bYchvxD_p/) A photo posted by Bryan Singer (@bryanjaysinger) on
Munn will join the cast that will mostly return from "X-Men: Days of Future Past" like James McAvoy, Michael Fassbender, Nicholas Hoult and Jennifer Lawrence, among many others. This movie is set in the same general timeline as Future Past. If it's anything like the comics, there will probably be more time travel and a whole bunch of odd occurrences that the apocalypse will bring about.
Munn posted on her Instagram wearing some latex that resembles Psylocke's classic X-Men costume.
Singer has the series going back in the right direction after "X-Men 3" tried to destroy the franchise.
The redeemable Ant-Man
The first trailer for "Ant-Man" came out a few months back, but earlier this week a full-length two-minute preview came out that shows what Scott Lang will do with the relative strength of an ant. Lang, played by Paul Rudd, is one of the three incarnations of Ant-Man, along with the original now old Hank Pym, played by Michael Douglas.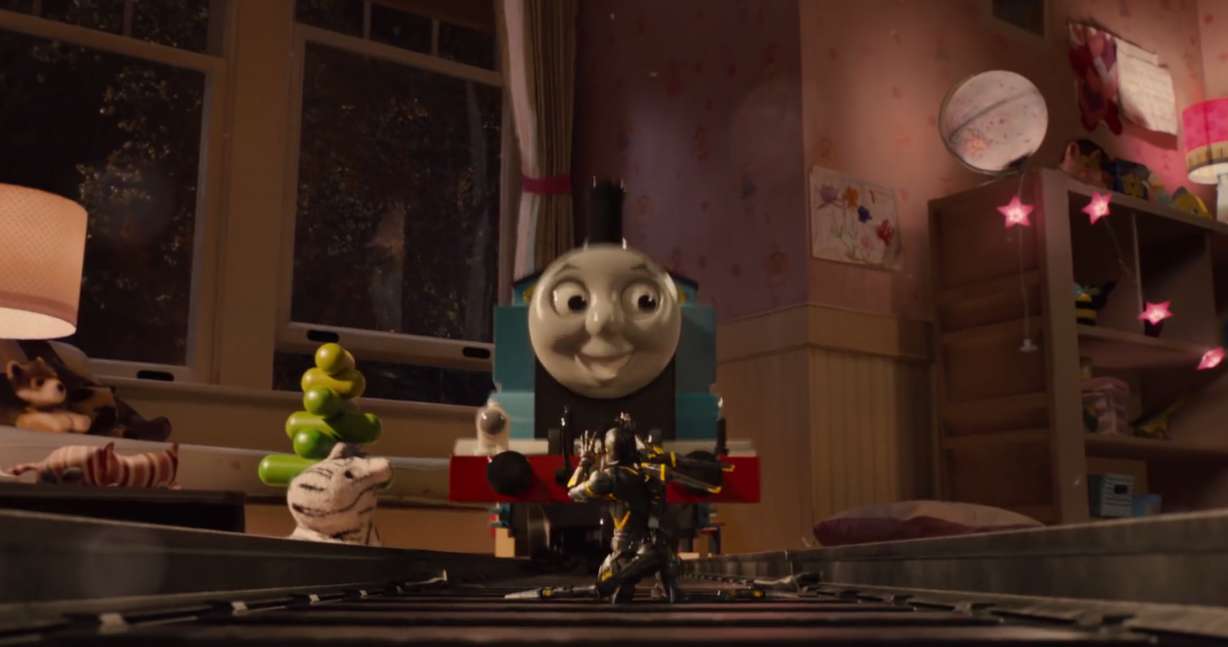 "Ant-Man" is inside the MCU, so Avengers and all that, and it will actually be the last movie in the second phase, which started with "Iron Man 3." According to Marvel, there is a reason why this, and not "Avengers 2," will be the last movie, and it's not just out of convenience. Essentially with the fallout of the second Avengers leading to the Civil War movie, Ant-Man will have some storyline that connects the two, probably dealing with Pym's relationship with S.H.I.E.L.D. and the Avengers.
Pym is one of the original Avengers in comics, and it is expected that there will be reason why he has yet to work with the "World's Mightiest Heroes." "Ant-Man" will come to theaters July 17, 2015.
Pickup of the week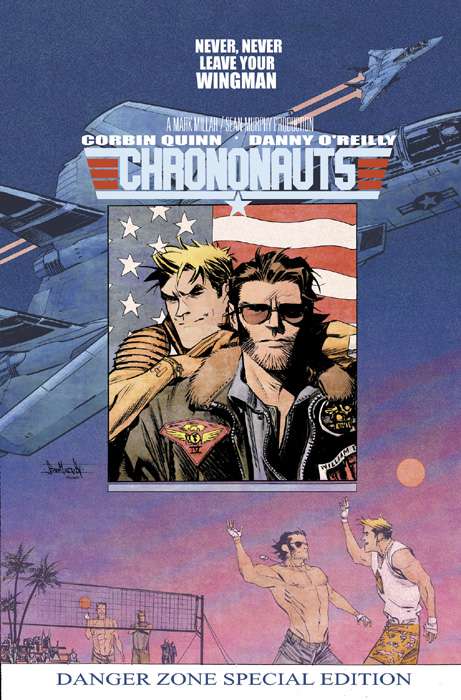 This week is the second of the big "Convergence" event in DC. The main book along with 10 more character books will be released. There are a lot of comics in this run, so short of recommending all the best bet with all of this is to grab the main title and your favorite superhero or two and see how it goes.
The two books that I'm interested in are "Thor" and "Chrononauts." Now, "Thor" has been a little bumpy since the male God of Thunder lost his right to Mjolnir and the female Thor took over, but I believe in Jason Aaron. His run before this arc was fantastic, and I truly hope this turns around. The premise so far has been who is lady Thor? This should be the issue that actually has the reveal since the run will end with Secret Wars when "Thors" comes out. If it's not this issue, then this story could get stale.
Now, "Chrononauts," this is a Mark Millar story that will have it's second issue come out. Millar has already had some movie rights figured out, as he does with most of his comics. "Kingsmen: Secret Service" is one of them. Now "Chrononauts" is about time-travelling that doesn't go quite as planned. Arguably the best reason to get the second issue is for the awesome "Top Gun" variant.
One last book to look at is "Bloodshot Reborn" from Valiant Comics. Valiant has started a reboot of all its titles, and this one is written by Jeff Lemire. Lemire is critically acclaimed, and this will be an oversized first issue. I don't know everything about this comic, but if you want to get in on the ground floor of a comic, this could be one of the good ones.
×
Related links
Related stories
Most recent Entertainment stories