Estimated read time: 2-3 minutes
This archived news story is available only for your personal, non-commercial use. Information in the story may be outdated or superseded by additional information. Reading or replaying the story in its archived form does not constitute a republication of the story.
SALT LAKE CITY — Once the fodder of science-fiction movies, not only are driverless cars becoming reality, so are robotic taxis. But just how will self-driving cabs change our commuting lives?
"You have a potential for massive economic savings," said Daniel Fagnant, associate professor of civil engineering at the University of Utah.
Fagnant recently co-authored a study on driverless taxis. He programmed a computer simulation based on the actual traffic in Austin, Texas. But in his model, some 2 percent of Austin's drivers parked their cars and got around town in a self-driving cab for 24 hours.
The findings? One autonomous taxi averaged the same number of trips as 10 normal cars.
"If you can take 30 trips and squash it down to a single vehicle, as opposed to 10 vehicles, that's tremendous savings of overall vehicle ownership," he said.
As it cuts the number of private cars in the commuting jungle, Fagnant says a driverless taxi system will also cut wait time, especially during rush hour.
"Instead of waiting, say, five minutes, you only wait three minutes," he said.
But it's not just about cutting down city traffic. Robo-taxi fares can be much lower than what you'd pay for a traditional cab or even a ride from Uber or Lyft. Fagnant says his model assumed a sticker price of $70,000 per cab, calculated in operational and maintenance costs. Without labor costs of drivers, a typical fare of $3.60 a mile can be whittled down to just $1 a mile.
"So if you took a $70,000 vehicle, you reduce the taxi fare by a third, you can still achieve a return on investment of 13 percent," he said.
But will people actually hail robo-taxis? Fagnant says absolutely.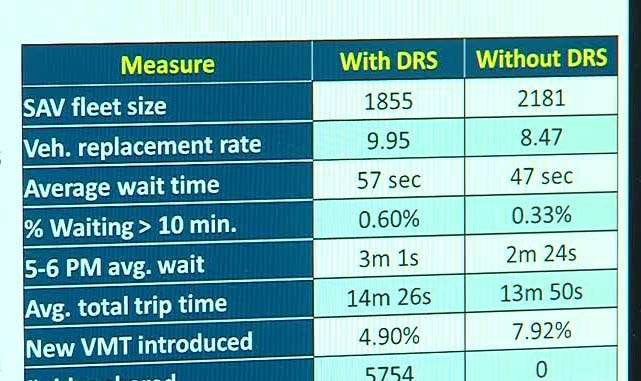 "We love our money and we love to keep it," he said.
"For an affordable price you can use a system like this and cut your own individual household costs and have an efficient mode of transportation that, to me, sounds like an attractive option," he added.
Fagnant believes it could take 10 years before self-driving taxis become a common sight in cities. But they're coming, he said.
Already, Uber has announced a partnership with Carnegie Mellon University to develop autonomous vehicles. And Bloomburg News reports Google is looking to develop a robotic taxi based on its own driverless-car, a report Google hasn't confirmed nor denied.
×
Photos
Related links
Related stories
Most recent Utah stories