Estimated read time: 3-4 minutes
This archived news story is available only for your personal, non-commercial use. Information in the story may be outdated or superseded by additional information. Reading or replaying the story in its archived form does not constitute a republication of the story.
SALT LAKE CITY — Officials with The Church of Jesus Christ of Latter-day Saints announced Friday that President Boyd K. Packer has died.
He died at 2 p.m. of causes incident to age, according to a statement from the church. He was 90 years old and died at home. President Packer was the president of the Quorum of the Twelve Apostles.
In the April 2010 General Conference, President Packer spoke of the restored gospel of Jesus Christ and the faith he loved. He delivered his talk while sitting because of the physical challenges of aging.
"We now number nearly 14 million members," he said at the time. "Even so, we are a tiny fraction when compared to the billions of people on Earth. But we are who we are, and we know what we know, and we are to go forth and preach the gospel."
Born in Brigham City on Sept. 10, 1924, President Packer served as a bomber pilot during World War II in the Pacific. He studied at Weber College, now Weber State University, where he met his wife, the former Donna Smith. They became the parents of 10 children.
President Packer received his bachelor's and master's degrees in science from Utah State University, and a doctorate in educational administration from Brigham Young University. He was an educator by profession.
He was ordained an apostle on April 9, 1970. He became acting president of the Quorum of the Twelve Apostles in 1994 and president in 2008.
In Nov. 2003, shortly after devastating wildfires had destroyed neighborhoods in Southern California, President Packer traveled there to witness the loss and represent LDS Church President Gordon B. Hinckley. Church members gathered to listen to the words of an apostle.
Timeline of Boyd K. Packer's Life
Sept. 10, 1924: Boyd K. Packer is born to Ira W. and Emma Jensen PackerSpring 1943: Enlists in the Army Air Force1945: Graduates as a pilot and is stationed in Japan1946: Returns home from war, enrolls at what is now Weber State UniversityJuly 27, 1947: Marries Donna Edith Smith in the Logan Temple, with whom he had 10 children, 60 grandchildren and 103 great-grandchildren1949: Receives bachelor's degree from Utah State University in Logan; begins teaching seminary and serves as Coordinator of Indian Affairs at the school; voted city councilman in Brigham City1953: Receives a master's degree from Utah State University

1955: Appointed as assistant administrator of seminaries and institutes in the Church Educational System

1962: Receives doctor of education degree from Brigham Young UniversitySeptember 1961: Called as an Assistant to the Twelve1965-1968: Called as the Mission President for the New England States missionApril 1970: Sustained to the Quorum of the Twelve Apostles2003: Exhibits wood carvings at the Church History MuseumSept. 10, 2014: Turns 90
President Packer's colleagues said over the years, many have been recipients of his compassion. He personally comforted and then blessed each family that had lost a home.
"Through the difficult times ahead, that you'll be steadied and you won't be unhappy, that you can have a peace and a serenity which passeth understanding," he said at the time.
That same year, President Packer donated his artwork to the Museum of Church History and Art, and curators urged him to share it with the public in an exhibit.
President Packer, for decades a dedicated, passionate artist, created all of the rare woodcarvings of birds in the exhibit.
"Whenever I would get a little grumpy, my wife would say to me, 'You'd better do a carving,' " he once said. "It's relaxation … and then I could look at some of these carvings and put the sign of a talk on them … that I worked on the talk while I was doing the carving, doing the thinking and pondering."
His subject matter has always been birds, and his love of the creatures began as a child. As early as age five, he began to draw and carve. He only ever had one art teacher, in high school, but this was how he expressed himself.
President Packer found birds wherever he traveled. He remembered inviting a group of them into his motel room in Hawaii.
"There was a red-headed cardinal, a dove, a sparrow and a finch, all in the room on the floor, and I just (felt comfortable) with them," he said.
President Packer returned to his hometown of Brigham City in summer 2010 to break ground for a new temple of The Church of Jesus Christ of Latter-day Saints.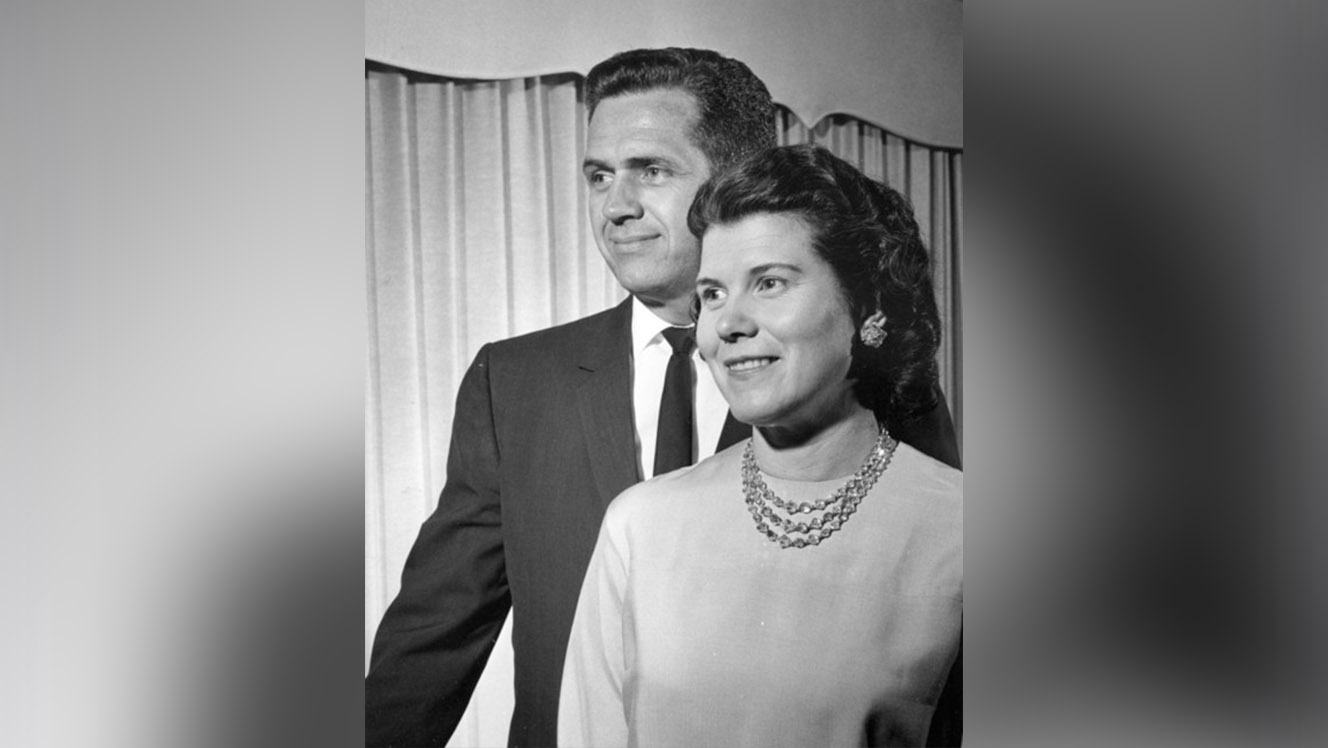 "I can see in my mind's eye a temple sitting here in about two years' time; it will be gorgeous, it will be white," he said at the time.
President Packer again traveled to Brigham City in 2012, accompanying President Thomas S. Monson, for the temple's dedication.
Always fearless in defense of his church and its doctrine, President Boyd K. Packer urged fellow Latter-day Saints to live by faith.
"I bear witness to the power of the priesthood, given to the church to protect us and guide us, and because we have that, we have no fear of the future," he once said. "Fear is the opposite of faith. We move forward, certain that the Lord will watch over us."
×
Photos
Related links
Related stories
Most recent Utah stories