Estimated read time: 4-5 minutes
This archived news story is available only for your personal, non-commercial use. Information in the story may be outdated or superseded by additional information. Reading or replaying the story in its archived form does not constitute a republication of the story.
CENTERVILLE — A Utah veteran who fought in an elite commando unit during World War II will posthumously receive the Congressional Gold Medal Tuesday, along with the rest of the force.
Billy Reynold Kirkbride was a member of the First Special Service Force, which comprised 1,800 Americans and Canadians.
Kirkbride, an Idaho native, joined the Army in 1942 and was soon chosen to train in the elite First Special Service Force, also known as the Devil's Brigade. He trained as a ski paratrooper, mountaineer, demolitions expert and sharpshooter in Helena, Montana.
"He said so many washed out because they couldn't do it, but I think because of Bill and his strength, determination, and his love of country, he was determined to be one of them," said his widow, Mary Kirkbride.
As part of the elite fighting force, he jumped 27 times, twice behind enemy lines; and it was often at night, which is why the Germans dubbed them "the Black Devils."
Because they usually attacked at night, "he said any noise, you don't know if anybody's going to slit your throat," she said. "And it was either you do it, or they do it."
He was injured in the mountainside assault on Mount La Difensa in Italy after scaling a cliff to engage the Nazis.
"They received mortar fire," his daughter Holly Reid said. "It threw him in the air. He landed, was unconscious for a bit, crawled into a hole and stayed there for three days" until medics were able to rescue him. He had lingering injuries on his legs and left arm.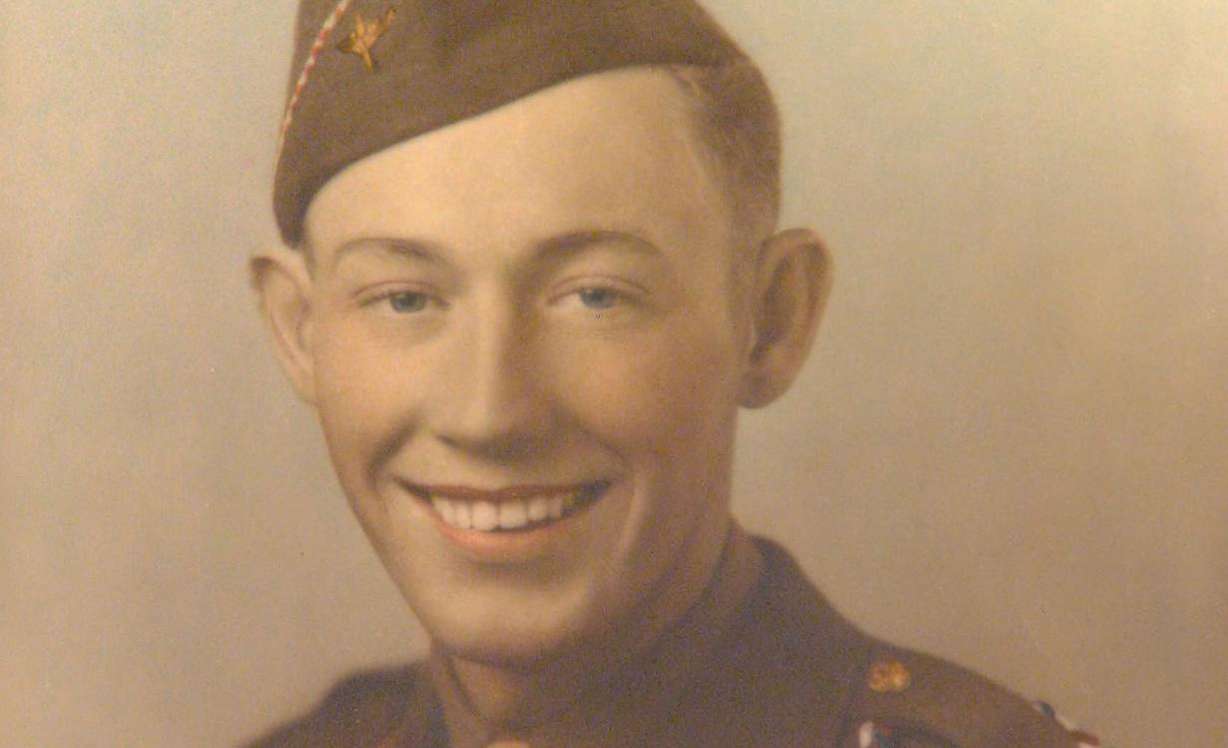 His family said he was awarded two Purple Hearts, the Bronze Star and numerous other honors. He received an honorable discharge from his service in WWII, and was later called up to serve in the Korean War.
The First Special Service Force was disbanded Dec. 5, 1944.
After the war, he returned to his hometown of Dayton, Idaho, where he met his wife. They were married in 1946 and sealed in the LDS Logan Temple in 1956.
The couple had a son, who lived only a few hours, and five daughters. He didn't talk much about the war with his family, Mary Kirkbride said, but he had nightmares over the years.
"All of the sudden, Bill would scream out and kind of hit me across the face sometimes at night and would be in a cold sweat," she said.
His widow and daughters said they were shocked when he started talking about the war in front of his whole family at Sunday dinner once the girls were older.
"He didn't look on himself as a hero, though we all certainly looked at him as a hero," Reid said. "That's why we were all so shocked. He started to talk and tell stories, and boy we were silent."
Mary Kirkbride said he struggled with having to take another man's life.
"He's a humble man, and he relied on the Lord," Mary Kirkbride said.
---
He didn't look on himself as a hero, though we all certainly looked at him as a hero.
–Holly Reid, daughter
---
As a member of The Church of Jesus Christ of Latter-day Saints, his family said he served in many capacities, including Scouting, in a bishopric, high council and as an ordinance worker in the Ogden Temple. His family said the couple served a full-time mission in the Salt Lake City South Mission in St. George in five church history sites.
He also worked at Hill Air Force Base for three decades.
"He was very proud and very patriotic," his wife said. He would raise the flag every day in front of their Clearfield home. They later moved to Centerville.
He passed away in 2010 at the age 88. His widow and all five of his daughters will be at the ceremony. The Congressional Gold Medal is the highest civilian honor the United States Congress can bestow.
"I think it's that crowning moment of saying, 'Yes. What we did was right, what we did was honorable," Reid said.
Mary Kirkbride said she knows her husband would have been very thankful and proud for the honor.
"My biggest wish is that I could see Bill's face in person to receive this honorable thing," she said getting very emotional.
Contributing: Viviane Vo-Duc
×
Photos
Related links
Most recent Utah stories