This archived news story is available only for your personal, non-commercial use. Information in the story may be outdated or superseded by additional information. Reading or replaying the story in its archived form does not constitute a republication of the story.
SALT LAKE CITY — Criminal charges were filed Wednesday against a man who investigators say purported to be wearing a bomb when he robbed a bank and then forced a two-block area of Salt Lake City to be evacuated for several hours.
Joshua Anthony Silva, 24, of Magna, was charged in 3rd District Court with two counts of aggravated robbery, a first-degree felony, and using a hoax weapon of mass destruction, a second-degree felony.
On Jan. 22, Silva walked into Zions Bank, 910 W. 2100 South, while wearing a motorcycle helmet, put a bag on the counter, opened his shirt and told the teller he had a bomb, according to charging documents.
The teller saw that Silva was wearing something "with wires going into it," the charges state.
After receiving an undisclosed amount of cash, Silva allegedly demanded the teller's car keys. The teller told Silva he had to go to another area to get them. Instead, he left and called 911. Silva "waited for a moment" and then left the bank without the keys, police said.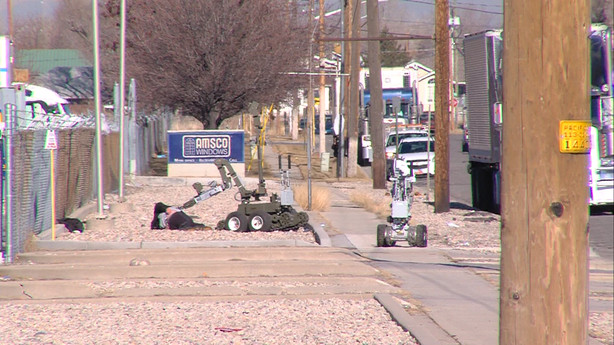 A Salt Lake police officer in the area quickly spotted Silva about a block away. A struggle ensued as he tried to take him into custody. After getting handcuffs on him, the officer noticed that Silva was wearing a "weighted vest with wires coming out of the pockets," according to the charges.
After evacuating the surrounding industrial area and calling in the police department's Hazardous Device Unit, which deployed two robots typically used in bomb investigations, it was determined that Silva was wearing a hoax device.
Silva was forced to lie on his stomach on a sidewalk area as the robots inspected him and removed the vest. Several police snipers on rooftops also kept a watch on the man so he didn't try to get up and run. The entire incident lasted about three hours.
Silva later told investigators he used speaker wire to make it look like a real bomb, the charges state.
Bail was set at $500,000.
×
Photos
Related Stories