Estimated read time: 3-4 minutes
This archived news story is available only for your personal, non-commercial use. Information in the story may be outdated or superseded by additional information. Reading or replaying the story in its archived form does not constitute a republication of the story.
This story is sponsored by MountainStar Healthcare. Our hospitals and outpatient centers deliver high-quality, cost-effective patient care – when and where it's needed.
Chances are you or someone close to you has struggled with spine-related pain at one point or another. In fact, medical experts estimate that as much as 80 percent of the population will experience back problems at some time in their lives.
Despite the reality that back pain troubles so many of us, people often don't think about spinal health until they have severe problems. That old saying may be true, "pain is a great motivator;" but prevention activities are key to a long healthy life.
How to prevent spine issues?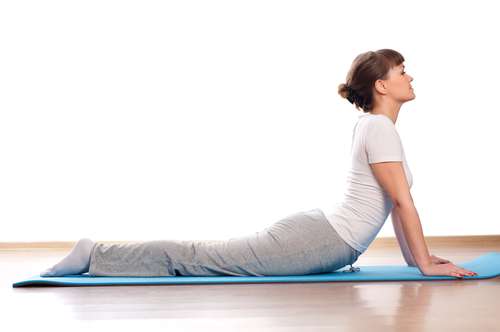 There are a number of things you can do to protect your back, neck and spine. One of the most important things is to exercise regularly and strengthen the back and core muscles.
Also, always squat and use your legs when lifting an object from the floor instead of picking it up while bent over. Now add good posture while sitting and standing to your prevention activities. It may sound obvious, but practicing these tips regularly will improve your overall spinal health drastically.
What symptoms are serious?
If your back hurts despite prevention activities or due to an injury, it's important to know what symptoms could indicate a serious problem. While lower back pain is one of the most common complaints, it's not the only symptom.
Some conditions manifest as neck discomfort or pain that radiates into the arms or legs. Numbness, tingling and loss of function are also signs of significant injury.
However, it's essential to remember that most cases of back pain are mechanical or non-organic — meaning they are not caused by serious medical conditions like inflammatory arthritis, infection, fracture or cancer. That's good news!
When to see the doctor?
Whether your back pain is persistent or comes and goes depending on daily activity, the best time to see a specialist is when your symptoms interfere with your ability to work or enjoy leisure activities. If you have back, neck, arm or leg pain that is new to you and persistent, it's a good idea to get the symptom checked before it becomes more severe.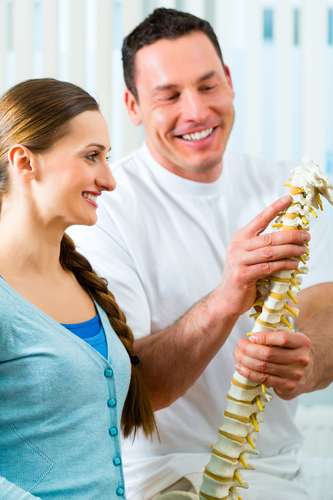 Who to see?
Unfortunately, a large majority of folks with back pain experience additional episodes of pain over the course of their lives. That's one of the reasons why it is important to choose a health care provider who will work with you to make an appropriate plan that will help with your particular problem.
You might ask, "Should I see my doctor first? Or, should I start with a chiropractor, a physical therapist, or maybe even a spine surgeon?" You're not alone in not knowing who to see first.
The specialists of Comprehensive Spine Center at St. Mark's Hospital may have the answers you've been seeking and can act as the "primary care provider for your spine."
At the clinic, your concerns will be heard and you'll be given evidence-based, unbiased options for your care. The nurse practitioners with extensive training and experience, we will partner with you to determine which therapy and/or treatments are most likely to improve your spine health and reduce the risk of back pain in your future.
You'll also have access to a team that will help you make a plan specifically suited to your needs.
Jumping right to surgery isn't always the best option as there are usually other very helpful options that can be tried first. With the right provider, you can also depend on an expanded network of physical therapists, chiropractors and weight management experts. If needed, you can work with interventional spine specialists and spine surgeons to address all of your spine pain concerns.
If back pain is a constant or persistent part of your life, or a new phenomenon, call the Comprehensive Spine Center at 801-262-5711.
×
Most recent Utah stories