Estimated read time: 2-3 minutes
This archived news story is available only for your personal, non-commercial use. Information in the story may be outdated or superseded by additional information. Reading or replaying the story in its archived form does not constitute a republication of the story.
CENTERVILLE — Wind gusts up to 78 mph created blowing snow, icy roads, flying debris and downed power lines, and contributed to a nightmare for commuters through Davis County on Tuesday morning.
At least three semitrailer trucks were blown over between 6 a.m. and 11 a.m. on I-15 and Legacy Parkway. One was toppled on northbound I-15 just before Kaysville, according to the Davis County Sheriff's Office. Another was on Legacy Parkway near Lund Lane in Centerville, and a third near Lagoon amusement park.
Earlier, a semitrailer truck was involved in an accident on I-15 about 6:30 a.m. in the northbound lanes in Centerville near Glover Lane and ended up on its side, creating a long backup for commuters. The Utah Department of Transportation closed I-15 to all semis from Bountiful to Kaysville for several hours Tuesday. The restrictions were lifted about noon.
Another road, Shepard Lane near U.S. 89, was closed due to downed power lines. It was reopened about 7 a.m.
By 10:30 a.m., Weber Canyon was reopened to high-profile vehicles
Wind gusts up to 78 mph were recorded in Farmington. The National Weather Service recorded a gust of 84 mph Tuesday morning in the mountains above Ogden.
There were reports of a couple of downed trees, street signs blown over and vinyl fences that were damaged in Davis and Salt Lake counties, but reports of damage were minimal.
The wind also called havoc for Jerme Thaxton, who was on his way to go duck hunting Tuesday morning when the wind blew the boat he had tied down off the roof of his SUV.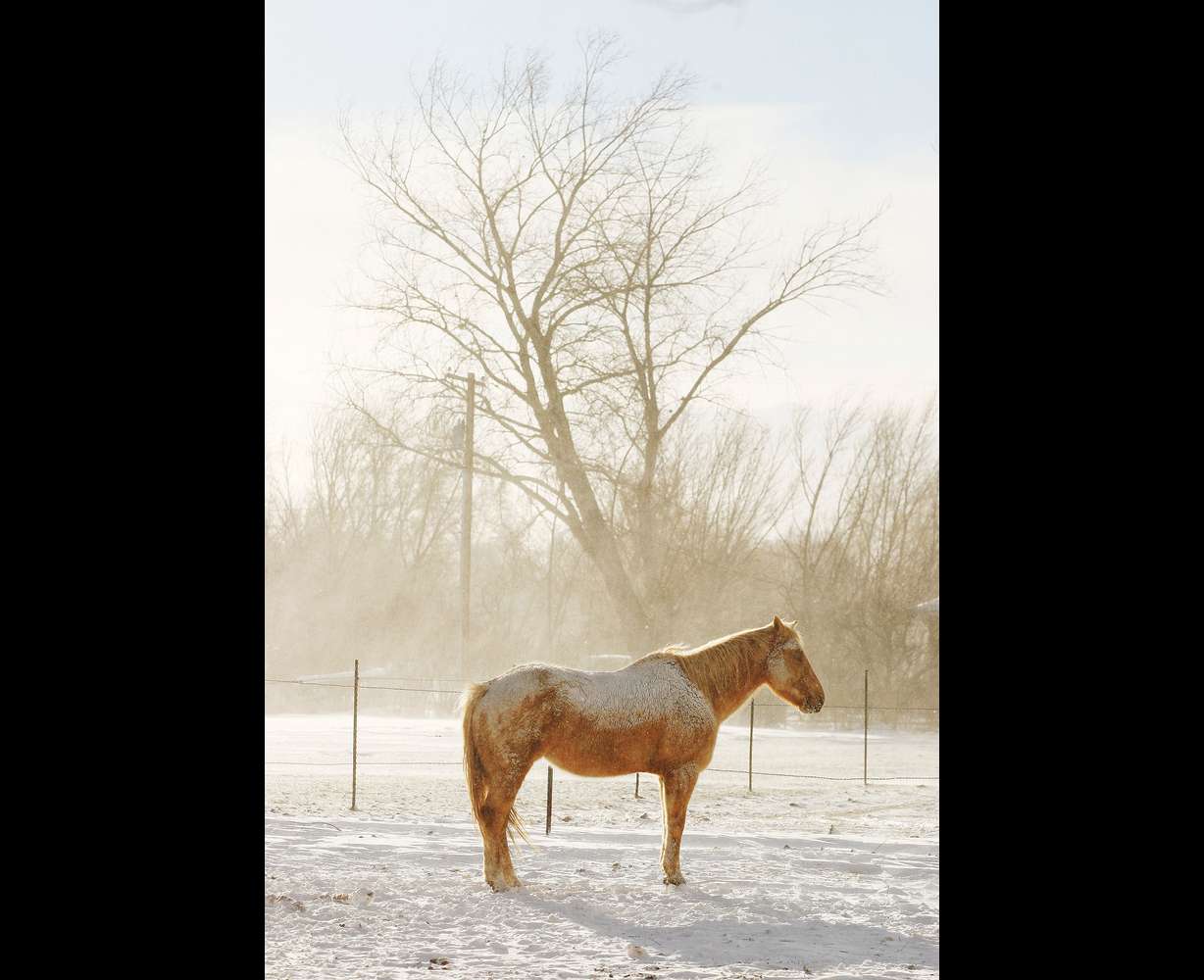 "The boat was like a piece of cardboard," he said.
The wind also created several power outages across northern Utah. From midnight through 11 a.m. Tuesday, about 3,300 customers were without power in the Salt Lake Valley, about 1,700 in Davis County and 1,600 in the Ogden area.
"We saw the warning yesterday. So we got a lot of stuff. We got a little generator we can plug phones into. We got flashlights and stuff. But we're layering up," said Centerville resident Brady Mathews, who was without power for a while.
Blowing snow also created problems for commuters and residents alike.
"There's snow in all the doorways. We have a couple of inches of snow in the windows in the front room," said Centerville resident Glenn Nelson, who was also without power for some time Tuesday.
Centerville city officials announced that garbage and mail service would be postponed Tuesday due to the weather and encouraged residents not to leave their garbage cans near the curb.
The high winds were expected to continue through Wednesday morning, according to UDOT.
Contributing: Shara Park, Nicole Vowell, Mike Anderson
×
Photos
Related links
Related stories
Most recent Utah stories