Estimated read time: 5-6 minutes
This archived news story is available only for your personal, non-commercial use. Information in the story may be outdated or superseded by additional information. Reading or replaying the story in its archived form does not constitute a republication of the story.
Sometimes it takes only a few seconds for life to change forever. Larene knows all about that. The Salt Lake City woman survived a 2007 car crash that shattered her right leg and left her facing years of excruciating pain.
"The accident basically disabled me completely," said Larene, who's undergone 23 surgeries, including three total knee replacements. "I was terribly depressed. It was really, really hard to take. I was a runner before this."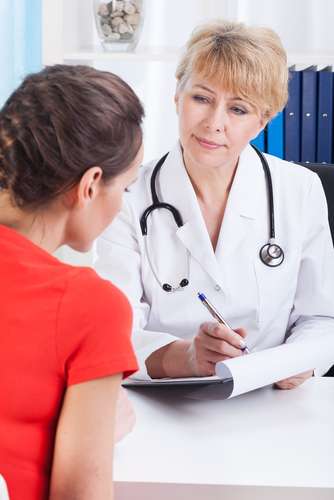 In 2009, at her wit's end, Larene discovered University of Utah Health Care's Pain Management Center, which offers a cutting-edge interdisciplinary approach to treating chronic pain, which is defined as pain that persists beyond three to six months.
Instead of merely meeting with a doctor and getting a prescription, each patient works with a collaborative team of pain experts — a physician, a physical therapist and a psychologist.
"Then the three of us meet as a group, and we put our heads together to come up with a plan," said Scott Junkins, M.D., medical director of the Pain Management Center.
Plans may consist of medication, injections, physical therapy exercises that can release painful areas and improve function, psychological care and many other options.
The three experts search their disciplines individual bag of tricks to find solutions that are tailored to each patient¹s unique situation.
"This is how pain used to be treated 15-20 years ago," Junkins said. "Things changed as insurance companies stopped paying for a lot of interdisciplinary care. I think the pendulum is swinging back. Studies have found that this type of treatment costs less, and people have generally longer lasting benefits."
The pain team begins by collecting new patients' medical history, medication history and surgical history. Have they had physical therapy? If so, what type? What procedures have they undergone?
"We try to take into account everything that they've had so we're not repeating things," Junkins said. "Then we go into action. It takes a few months because we're really trying to teach the person a number of skills."
These include psychological coping skills, such as mindfulness, relaxation, internal or external visualization, breathing exercises and distraction.
Learning these techniques is key because chronic pain very often levies a significant psychological toll, such as severe depression, anxiety and the tendency to isolate oneself, said Bruce Etringer, Ph.D, a psychologist at the Pain Management Center.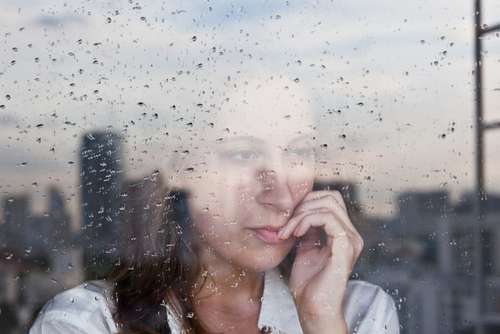 "We see a lot of anxiety because people are concerned about not being able to work, being able to provide for their families, being able to take care of their kids," Etringer said. "Much of their day is taken up with appointments with not only pain providers but other medical providers as well. Some people have very limited opportunities to do anything other than take care of themselves."
Patients in pain frequently become hyperaroused because of their anxiety.
"So we want to calm them down as best we can," Etringer said. "The psychological aspect of pain is often overlooked because many people view the body and mind as separate entities. At some level, everything that goes on is a chemical and/or electrical change in the body, so if people are anxious or depressed or experiencing a high level of pain — all of that has both psychological and physical ramifications, so you really cannot treat one without the other."
Larene has learned many skills that help her deal with her pain since she began going to the Pain Management Center, which she continues to do about every three months. One treatment Larene has received is a nerve block, which interrupts how pain signals are sent to the brain.
"I can't tell you how wonderful that is," she said. "It takes the pain away for awhile. As a matter of fact, my husband and I went to San Francisco and I walked all over. It was awesome."
Due to her serious injuries, Larene continues to endure severe pain, but working with her provider team at the Center has been profound.
"They probably saved my life, if you want to know the truth," Larene said. "Just working with them and their understanding and knowledge that they have about relieving pain has probably, honestly and truly, made it bearable for me to go on."
For Junkins, there aren't many things more satisfying than finding a routine that works better for a patient than what they were doing when they first came in.
"I think what's really gratifying is when patients can be their own best physical therapist and their own best psychologist, and they essentially have the confidence to take care of themselves and those around them that they need to," Junkins said. "It takes a whole team, and the patient's a major part of that team. The patient's the quarterback, if you will."
If that's the case — when it comes to responsibly dealing with her pain, taking ownership, and never giving up — Larene is Peyton Manning.
Check out other Ask an Expert articles here.

×
Most recent Utah stories