Estimated read time: 3-4 minutes
This archived news story is available only for your personal, non-commercial use. Information in the story may be outdated or superseded by additional information. Reading or replaying the story in its archived form does not constitute a republication of the story.
EGYPT — Archaeologists from Brigham Young University are working to excavate a densely populated cemetery in Egypt before it is taken over by nearby farmers.
The Fag el-Gamous cemetery is the resting place to average people who were buried during the early Roman era up until the advent of Islam, according to BYU Egypt Excavation Project director Kerry Muhlestein. He said the team typically finds about 40 burials in a square that is 5-by-5 meters wide and just over 2 meters deep.
"The cemetery is very large, and so far seems to maintain that kind of burial density throughout," he said. "Thus the math suggests that there are over a million mummies in the cemetery."
The excavation site is also home to the small Seila pyramid, which researchers believe may be the second or third true pyramid ever constructed. Muhlestein said it was constructed by Snerfu, the first king of the fourth dynasty who discovered how to build a true pyramid after his predecessors built step pyramids for generations.
BYU started working on excavation of the cemetery and pyramid in the early 1980s in tandem with the University of California Berkeley, but later took sole control after Berkeley faculty members moved away from the university.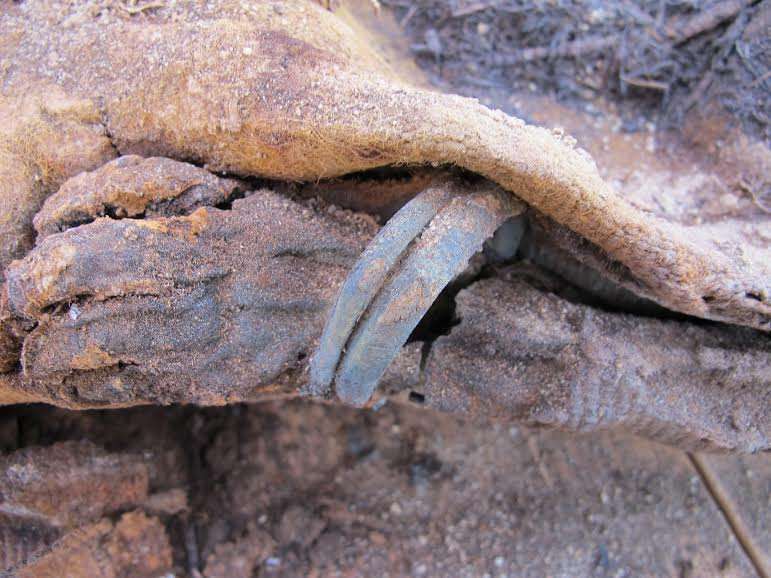 Recently, archaeologists have been focusing largely on excavating the cemetery. They have documented evidence for about a thousand burials so far.
"Part of the reason for this concentration on excavating the cemetery is that it has been under the threat of agricultural incursion, meaning that the local farmers continue to expand their cultivable area, and the fields are coming close to overtaking the ancient cemetery," Muhlestein said. "We have wanted to excavate there before the opportunity was lost."
The BYU team is currently creating a database that includes information about burials, burial goods and textiles like mummy wrappings. The cemetery was used during a very important time because it was an era where most of the local population converted to Christianity, according to Muhlestein. He said archaeologists have found crosses on jewelry or woven into mummy wrappings, indicating that Christian burials took place.
Using the database, researchers hope to conduct a demographic study to learn more about the lifespan of people in the area, including infant and child mortality rates. Muhlestein said it can be hard to learn about the common man because they aren't very visible in written sources, but findings from the cemetery can provide insight into what life was like.
---
These children often received such delicate care.
–Kerry Muhlestein, project director
---
The burials of children stand out most to Muhlestein. He said that the people were poor, but they put a tremendous amount of resources into providing beautiful burials.
"As a father of six, each time I see one of these children I have to wonder about what that child's family went through as they buried the child," Muhlestein said. "These children often received such delicate care. It is easy to see that a lot of love was poured into the grave with these little ones."
Next, the BYU team will start surveying and excavating the nearby township of Philadelphia. The project is expected to start this year.
×
Photos
Related links
Most recent Utah stories