Estimated read time: 3-4 minutes
This archived news story is available only for your personal, non-commercial use. Information in the story may be outdated or superseded by additional information. Reading or replaying the story in its archived form does not constitute a republication of the story.
SALT LAKE CITY — Alcohol sales are up about 26 percent in November and December in Utah and with all the gift-giving, events and holiday parties, it is sometimes difficult to know where it all ends up.
"It's definitely our busiest season," said Val Dunaway, regional manager for the Utah Department of Alcoholic Beverage Control. She said workers do their best to keep alcohol from landing in the hands of minors.
Employees at the state's 42 liquor stores and 36 packaging agencies are trained to ask for identification for anyone under age 35 who is buying alcohol. Policies in place require the customer's birthday to be hand-typed into the cash register to avoid selling to minors and the facilities are plastered with warning signs of the effects of underage consumption.
But somehow, kids are still getting and drinking alcohol.
"We have the lowest drinking rates in the nation, but when you look at the pockets where it is occurring, we've got every bit a problem with underage drinking as any other city in the United States," said Doug Murakami, chairman of Utah's Parents Empowered organization and alcohol education director with the DABC. He's behind the "Utah Protectors" movement, which is this year's campaign to help curb underage drinking.
The habit seems to be waning, Murakami said, as fewer teens are reported to be drinking alcohol in the latest health department survey.
---
If parents really understood the negative consequences alcohol imposes on their children, they wouldn't even allow their kids near it.
–Doug Murakami, chairman of Utah's Parents Empowered organization
---
In 2011, 22.8 percent of adolescents reported having ever tried alcohol and 8.5 percent said they had it in the last 30 days. About 6.6 percent were reported as binge drinkers. In 2013, 20 percent claim they've experimented with alcohol and 7 percent have had it in the last 30 days. Binge drinking is down to 4.9 percent, according to the Utah Student Health and Risk Prevention survey, which is offered to a randomly selected group of students every other year.
"If parents really understood the negative consequences alcohol imposes on their children, they wouldn't even allow their kids near it," Murakami said.
Statistics show that the majority of kids are getting alcohol at home. And it's parents who have the biggest impact on their kids, said Utah Highway Patrol Sgt. Todd Royce.
"As much as people don't believe it, kids do listen to their parents," he said, adding that he hopes law enforcement doesn't have to get involved.
"It's always sad to have to call a parent to come pick someone up because we've issued a citation," Royce said. "They're usually upset because they had no idea their kid was into alcohol at all.
"But, he said, "when it ends up with us, the denial is over. It's reality."
Consumption of any alcohol at all under age 21 is treated the same as driving under the influence in Utah. Royce said the aftermath can end up being quite expensive to mitigate.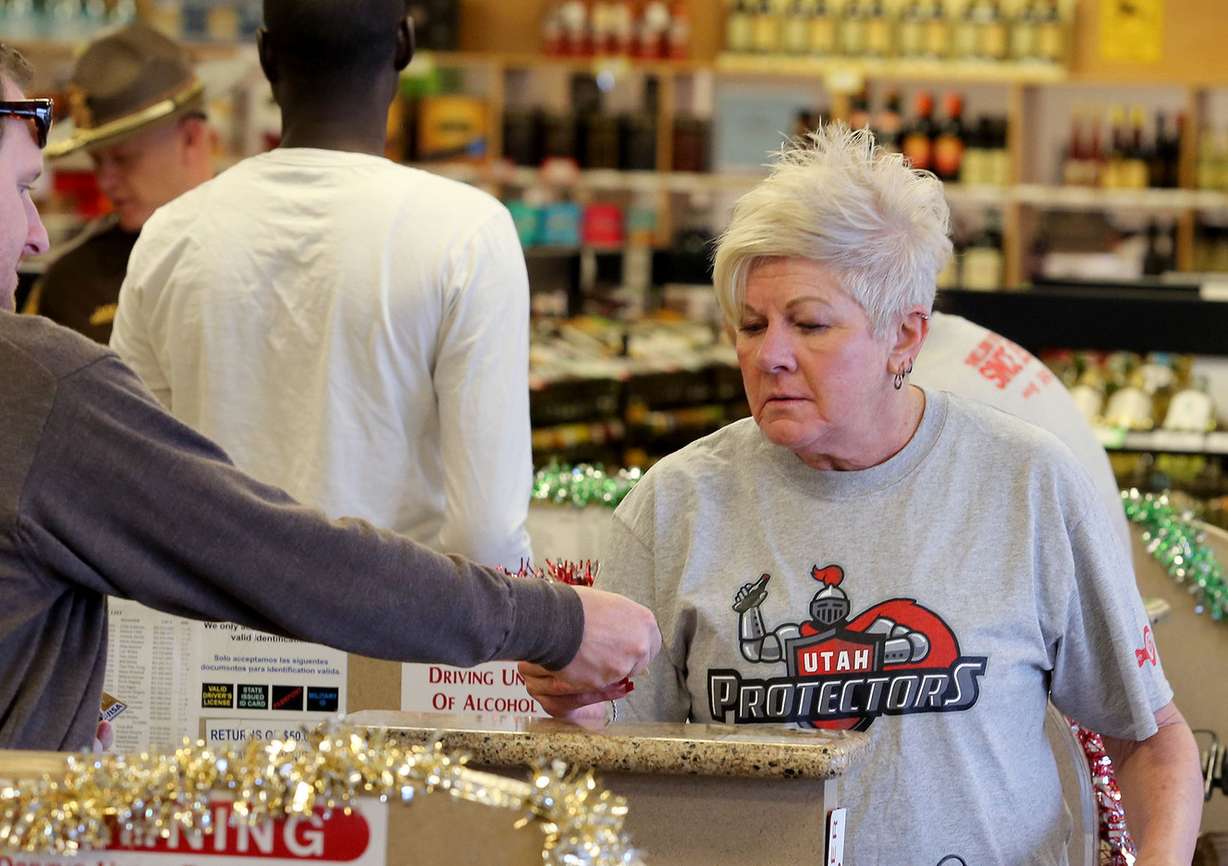 The state court system typically directs kids into counseling or other educational resources to help them realize the importance of laying off alcohol — preferably for good, but at least until they're older, he said. And studies have shown that underage drinking often leads to worse habits, including poor academic performance, risky sexual behaviors, illicit drug use and eventual homelessness.
"Parents often feel discouraged by the daunting task to ensure an alcohol-free environment for their kids," Dunaway said, adding that studies have shown kids start drinking as young as sixth grade.
"As a control state, the DABC is in the unique position to help parents in this task," she said. "We, too, can help ensure Utah kids don't have access to alcohol while underage."
Educating kids about underage drinking is something parents don't often think about until their kids reach high school, said Murakami. He said there are "so many other things to worry about that keep them occupied."
Alcohol, he said, is the No. 1 abused substance by youth in Utah.
"It really does take a village," he said. "It takes a community, or a whole state, to keep kids away from alcohol."
×
Photos
Most recent Utah stories