This archived news story is available only for your personal, non-commercial use. Information in the story may be outdated or superseded by additional information. Reading or replaying the story in its archived form does not constitute a republication of the story.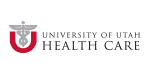 This story is sponsored by University of Utah Health Care.
It's the time of year when kids start coughing and sneezing. Is it a common cold, or something more serious? University of Utah Health Care Pediatrician looks at the symptoms that should have parents concerned.
Watch the video above.
Check out other Ask an Expert articles here.

×