Estimated read time: 3-4 minutes
This archived news story is available only for your personal, non-commercial use. Information in the story may be outdated or superseded by additional information. Reading or replaying the story in its archived form does not constitute a republication of the story.
EAGLE MOUNTAIN — An Eagle Mountain mother of four is getting international attention for her hair-cutting tutorials on YouTube.
April Orgill began cutting hair 12 years ago as a student at Salt Lake Community College, where she studied barbering and cosmetology. After graduation, Orgill cut and styled hair in salons both outside and in her home, but spent much of her professional life working as a photographer alongside her videographer husband, Davey.
It was early 2013, however, when Orgill saw a need for online hair-cutting tutorials that were not only helpful to professional hairstylists, but also to moms and dads who wanted to learn how to cut their children's hair.
So in March 2013, she and her husband decided to streamline their efforts and create a YouTube channel doing hair-cutting tutorials that were easy to follow. They called the channel, "Hair 101 with April," and have earned millions of views from all over the world.
"I get messages from moms on a tight budget who found my channel and were able to save money on haircuts," she said. "I even get notes from students in cosmetology school, who were struggling with certain concepts, and after watching my tutorials they were able to pass them off. I love being able to help people."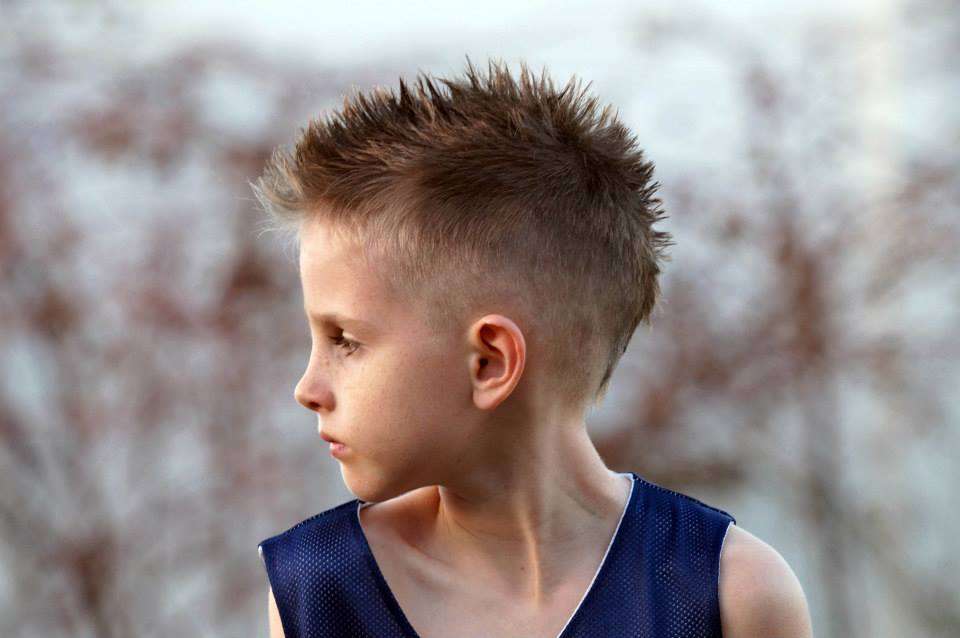 With each email that Orgill receives, it only fuels her desire to make each video as informative and professional as possible.
"A lot of time goes into filming and editing these videos," Orgill said. "Davey and I go over each shot to make sure it meets our quality standards."
Davey even does all the closed captioning himself. He makes sure all the videos are translated correctly, so viewers from as far away as Australia, Africa, Norway, Germany and even Pakistan are able to benefit from his wife's tutorials.
While the Orgills do their best to make each video as professional and informative as possible, they want to have fun, too. On their channel, viewers can also find entertaining videos such as, "Don't be that hairstylist," where common hairstylist stereotypes are poked fun at.
The Orgills have enjoyed much of what comes with being YouTube stars, but say what they love the most is being able to help people.
"The most rewarding thing about the channel has not been the number of subscribers," Orgill said. "It has been so awesome to get emails from people every day, thanking me for making it simple enough to understand. These are the things that keep me going."
---
![](http://media.bonnint.net/slc/2505/250517/25051768\.jpg)

About the Author: Arianne Brown -------------------------------

Arianne is a mother to six young children. Her down time is spent running the mountain trails of the Wasatch Mountains and beyond. Contact her at ariannebrown1@gmail.com, follow her on Twitter @arimom6 or search her Facebook page, "A Mother's Write."

×
Photos
Related links
Related stories
Most recent Utah stories