Estimated read time: 2-3 minutes
This archived news story is available only for your personal, non-commercial use. Information in the story may be outdated or superseded by additional information. Reading or replaying the story in its archived form does not constitute a republication of the story.
Ed Yeates reportingNow there's a place where you can visualize the power of our infamous Wasatch Fault and what it was like here 15,000 years ago. The first-ever park designed to do just that officially opens to the public tomorrow.
Over the years, we've dramatized what it might be like when the big earthquake hits. But if you want to see what's behind the threat, the scars our Wasatch Fault has left behind, visit the new G.K. Gilbert Geologic View Park at 9800 S. Wasatch Blvd.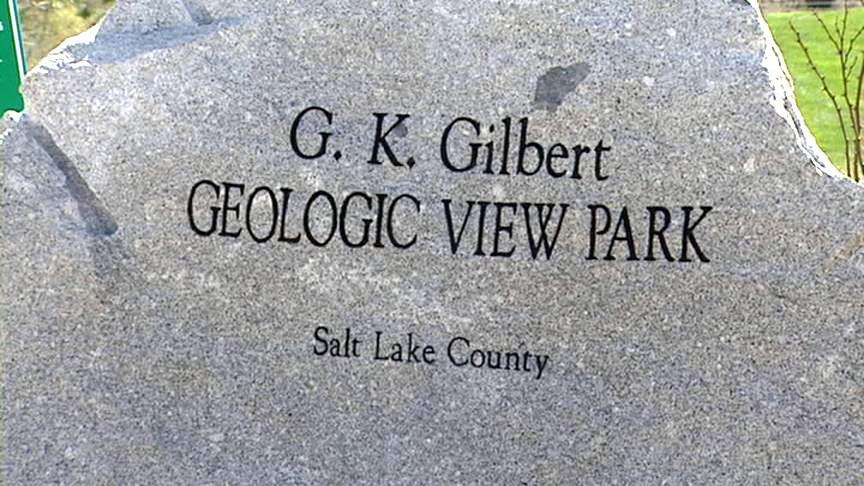 The park is only 1.2 acres, but the view is spectacular. "Everything here just sort of slaps you in the face. It's an awe-inspiring location for a geologist," said Mark Milligan, project geologist with the Utah Geological Survey.
This has been a preferred spot for thousands of geologists over many years, including G.K. Gilbert who first recognized the infamous Wasatch Fault in the early 1800s.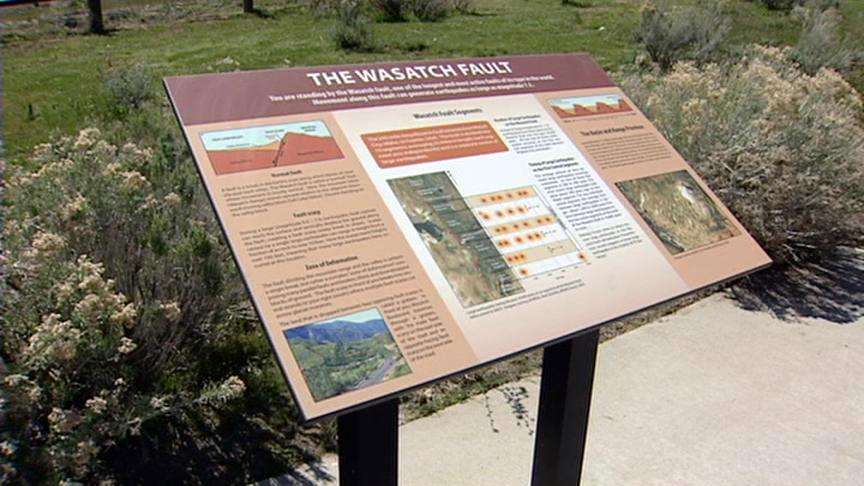 You'll see the real scars from previous quakes, then visualize even more in park exhibits. "If you had to guess where the next earthquake would be between here and Brigham City, and Salt Lake is due -- recurrence intervals is about 1,200 years, and it's been about that long on a geologic timescale since the last one, so we're due, and these scarps are large," Milligan said.
But it's not just the Wasatch Fault. The park shows that where homes are currently built astride the fault, there's a nice U-shaped canyon, now Little Cottonwood and Bell canyons, that was carved out 15,000 years ago by glaciers as they slowly moved into Lake Bonneville.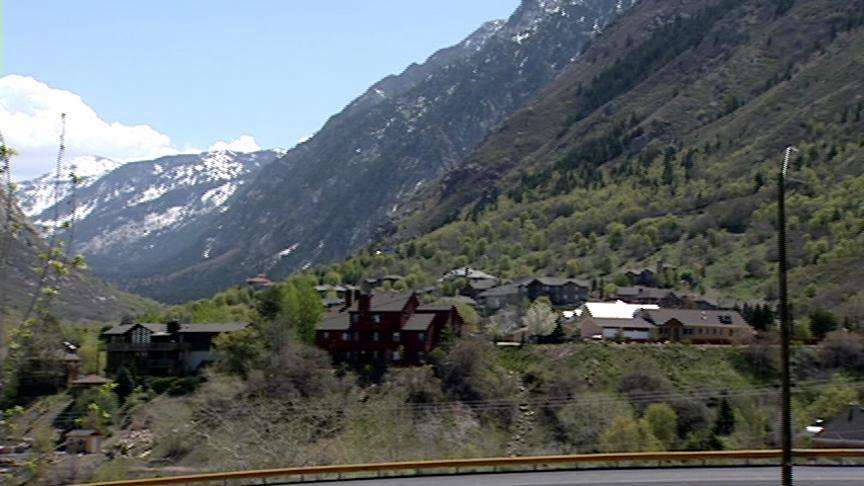 Exhibits also show that in the 5,090-foot-deep lake that existed back then, the University of Utah would have been above water. But This is the Place Monument would have been partially submerged, and the State Capitol and Salt Lake Temple would have been way below the surface.
Salt Lake County got this parcel in a land trade with Salt Lake City. The park, only an idea 10 years ago, is now a reality.
The G.K. Gilbert Geologic View Park will be dedicated tomorrow afternoon at 3:00. It is located at 9800 South Wasatch Blvd in Sandy.
E-mail: eyeates@ksl.com
×
Most recent Utah stories