Estimated read time: 4-5 minutes
This archived news story is available only for your personal, non-commercial use. Information in the story may be outdated or superseded by additional information. Reading or replaying the story in its archived form does not constitute a republication of the story.
This story is sponsored by Harmons. Want to talk to us in person? Stop by your local Harmons today for fun, friendly food advice.
Every week one of the chefs from Harmons Grocery Stores will be answering your toughest culinary questions. No question is too big or too small. If your question is selected we'll invite you to take part in an upcoming class at Harmons cooking school. Email your questions to askachef@harmonsgrocery.com.
This week we're stepping outside the box a little to talk about a fun Thanksgiving trend that takes your turkey to a whole new level — the "Turducken."


What culinary questions do you have? Let us know! Email our Harmons chefs at askachef@harmonsgrocery.com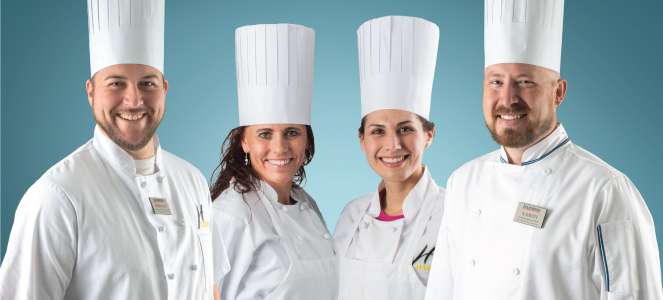 You may be asking yourself, "What in the world is a Turducken?" Simply put, it's a chicken placed inside a duck then placed inside a turkey. When roasted to perfection, this delicious twist on the classic Thanksgiving turkey may start a new tradition in your house.
Making the perfect Turducken can be tricky the first time, but if you follow my tips you'll be a pro in no time:
Turducken Ingredients
1 4-5 lb. whole chicken
1 8-9 lb. whole duck
1 15-20 lb. turkey
Sensational Stuffing (find the recipe here)
Directions
1. De-bone chicken leaving bird still in one piece. Lay flat, skin side down onto cookie sheet. Season the meat inside with your favorite poultry seasoning (I like to add a little garlic paste, butter and fresh herbs as well). Pat a thin layer of stuffing over meat. Fold chicken into thirds.
2. De-bone duck, again leaving bird intact. Lay flat, skin side down on baking sheet. Season meat. Pat a layer of stuffing over the meat. Place folded chicken into the center of duck and wrap duck around the chicken.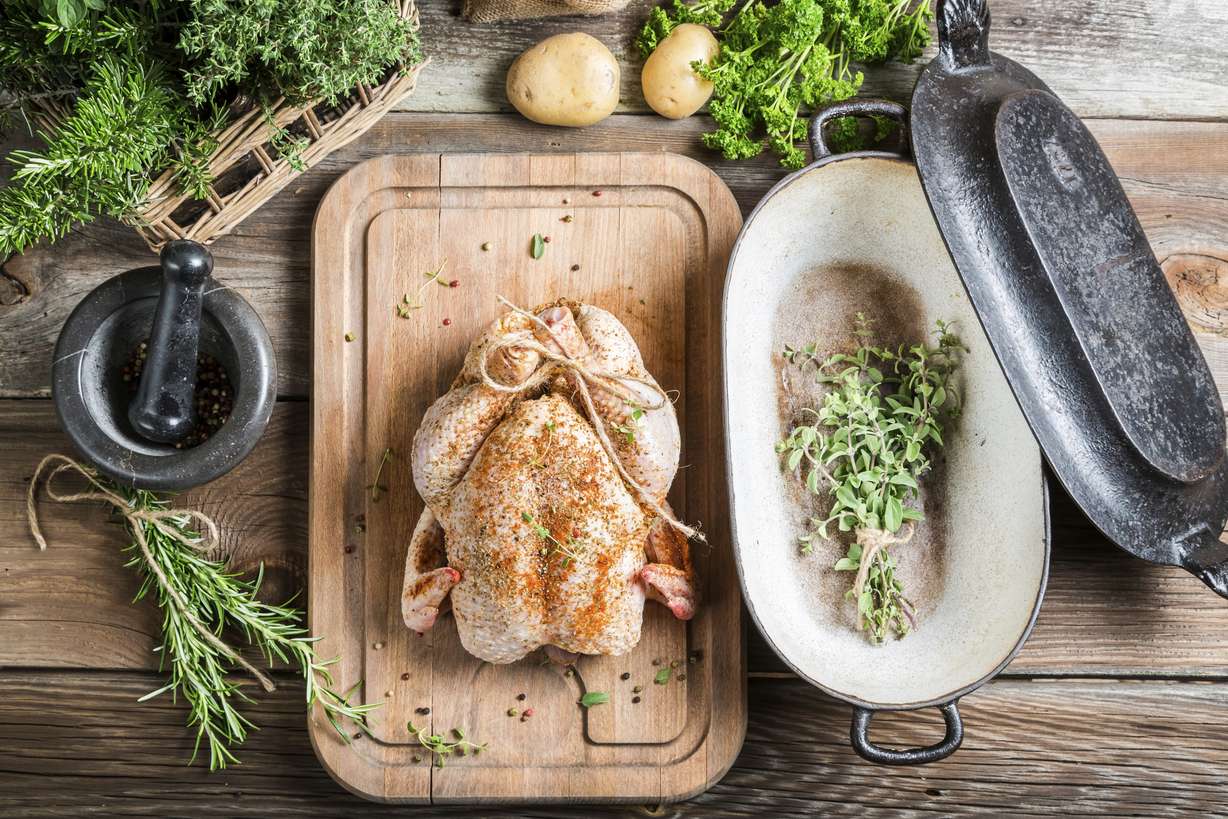 3. Remove the backbone, breastbone and thighbone from turkey. Be careful to not tear skin over breast meat. Leave the leg and wing bones. Lay turkey open with skin and breast side down. Again, season the turkey and pat a layer of stuffing. Use stuffing to fill thigh cavity and help turkey hold original shape. Lay duck/chicken in center of turkey.
4. Using a partner to help, tie turkey around legs, chest and wings. Shape turkey to look like regular bird. Flip bird seam side down and breast side up into roasting pan. Cover with butter, garlic paste and seasoning to taste. Loosely cover with tinfoil (careful that skin and foil are not touching). Roast for 1 ½ hours. Remove foil and roast for another 1 -1 ½ hours, or until center reads 165 degrees on your meat thermometer. Allow to rest for 20 minutes, then slice, serve and enjoy!
Turducken is a delicious alternative to traditional Thanksgiving turkey, but if you are looking for the perfect classic turkey recipe, you can find some delicious tips and tricks here. Both recipes are wonderful options and are sure to be a hit.
This season Harmons wants to help you share your holiday love with great food! Visit our brand new website and order your complete holiday meals, delicious party trays, desserts and more! If you are looking for more recipes and inspiration for your holidays, check out our Food For Thought Holiday Edition. It features some of our favorite holiday recipes created by Harmons chefs.
You can also check out our other Ask a Chef recipes here. From savory sweet potatoes and perfect dinner rolls, to tips for what to do with all those leftovers, we have the recipes to help make your holiday a success.
×
Most recent Utah stories