This archived news story is available only for your personal, non-commercial use. Information in the story may be outdated or superseded by additional information. Reading or replaying the story in its archived form does not constitute a republication of the story.
Richard Piatt reportingThere are new laws changing the way alcoholic drinks are served in Utah, but some drinkers say the changes are just as quirky as the old laws.
Bartenders can serve a mixed drink with a bigger shot now, but the extra shot, the sidecar, is gone. It's the biggest change to Utah's liquor laws in a long time, and the questions and complaints are already pouring in.
The new shot size in Utah is just under an ounce and a half. That's a little more for Piper Down patron Kent Letham's single drink than before. But now, he can't fortify the tall glass with another shot.
"I'm a little upset because now I'm only going to get an ounce and a quarter rather than the two ounces I was getting before," Letham said.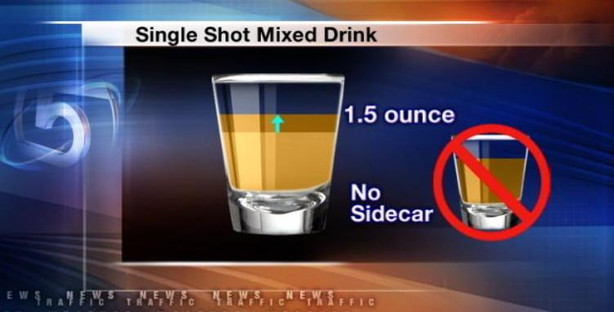 Today, Cinco de Mayo, is the first day for Utah's new liquor law. But this probably won't be the last you'll hear about it. "Lots of times you order a drink in this state and you can barely tell anything is in it," said Brad Tregemba, also a Piper Down patron.
In an effort to normalize the amount of liquor in mixed drinks, the Legislature allowed the one-and-a-half-ounce shot. But it can't come with an extra shot of the same liquor anymore.
Multiple-liquor drinks, like a Long Island Iced Tea or Mai Tai, can now have less liquor over all: 2.5 ounces instead of 2.75 ounces before.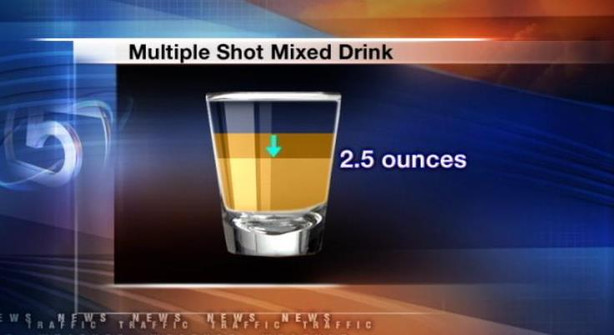 Bartenders like Piper Down's Danny Flavin are ready for lots of questions, among other things. "It kind of cracks you up to talk to someone who's been drinking all night. To explain that, they just get upset," he said.
One quirk with the new law is that bars don't have to serve the maximum allowed. Another quirk is people can order shots of different kinds of liquor at once, but not a separate shot with the same booze as their original drink.
"If it's something different, it's probably going to make them sick and a little more obnoxious," Piper Down patron Pamela Tregembla laughed.
A companion to this new law is that malt beverages will be sold only in liquor stores. But that doesn't take effect until Oct. 1.
E-mail: rpiatt@ksl.com
×
Related Links