Estimated read time: 2-3 minutes
This archived news story is available only for your personal, non-commercial use. Information in the story may be outdated or superseded by additional information. Reading or replaying the story in its archived form does not constitute a republication of the story.
Whit Johnson and AP reportingFrom animal torture to child booster seats, more than 300 new Utah laws encompassing a wide variety of issues take effect Monday.
In early 2008, they were proposed, discussed and sometimes debated. But now, many of the ideas that once floated around the Utah State Capitol are officially in the books.
Most of the Utah residents we talked to Sunday were not aware of the new laws. "I actually was raised in California, so it's unique here; Utah's different," resident Patricia Hasler said.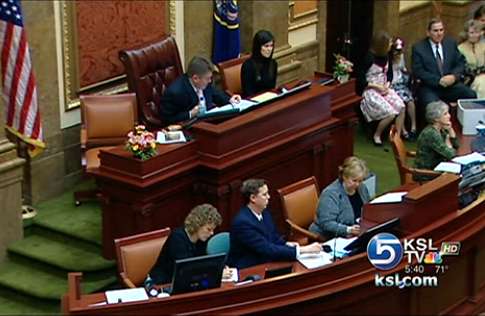 Opinions like that inspired Utah lawmakers to modify the Alcoholic Beverage Control Act, specifically to increase the amount of liquor in a drink from one ounce to an ounce and a half.
Utah also gets tough on animal cruelty. Resident Brendon Davies said, "I think it's something where if you torture animals, it should be a felony." Beginning Monday, it will be a third degree felony to intentionally or knowingly torture an animal. Another resident, Jen Rapp, said, "I think it should be treated pretty seriously because it normally is a serious condition that somebody has if they're engaging in that behavior."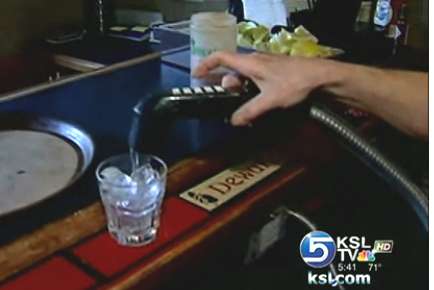 And the Legislature agrees that children under the age of 8 must use a booster seat while riding in a vehicle. Violating drivers can be fined $45. Children taller than 4 feet 9 inches are exempt.
Resident Brach Schlueter said, "I think we need to do whatever we can do to keep children safe."
Also beginning Monday, Utah will start a strategic plan to reform the health care system, and lawmakers will look to improve worker safety at coal mines.
In addition:
-- Mobile home owners will get nine months' notice before a park owner can evict them for redevelopment. That's up from 90 days' notice. The Mobile Home Owners Rights Act prevents landlords from jacking up rents in the meantime.
-- Child rapists could get the death penalty. Utah's version of Jessica's Law, named for Jessica Lunsford, the Florida child slain by a sex offender, makes the change.
-- Midwives are on a shorter leash. Licensed midwives can do home births, but facing certain medical troubles they will be required to take a mother to a hospital. That's a change from optional transfers that a mother could waive.
"There's no room for judgment. There's no room for the parents to make any decisions on that anymore," complained Heather Johnston, a licensed midwife who tried to influence the new regulations.
More than 300 new laws go into effect Monday, and even more kick in later in the year. To review the laws, see the link on this page.
(The Associated Press contributed to this report. Copyright 2008 by The Associated Press. All Rights Reserved.)
E-mail: wjohnson@ksl.com
×
Related links
Most recent Utah stories