Estimated read time: 2-3 minutes
This archived news story is available only for your personal, non-commercial use. Information in the story may be outdated or superseded by additional information. Reading or replaying the story in its archived form does not constitute a republication of the story.
Ed Yeates reporting A heavy 4.5 billion-year-old piece of debris from space fell on Utah and is now in the hands of the Utah Geological Survey (UGS).
Forty-eight thousand tons of dust from outer space falls to the Earth every day. But you don't often see a big specimen, a meteorite, that's so well preserved.
Several hundred years ago, perhaps a thousand, a hunk of space rock made its fiery entry into the Earth's atmosphere. But instead of exploding, it probably skipped across the atmosphere and slowed down so much it most likely just dropped to the ground in what is now Gunlock, Utah.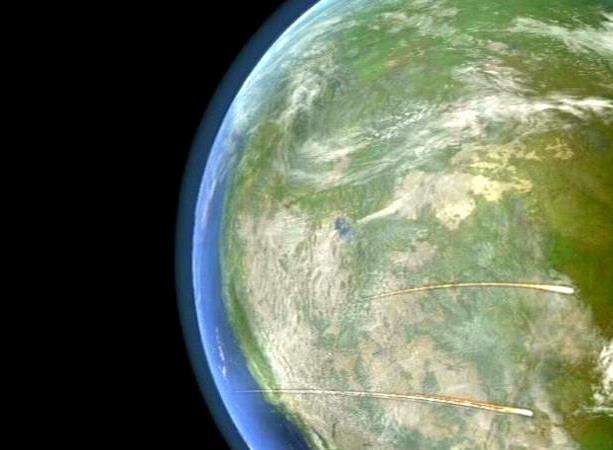 "For me, the first time I saw this, it gave me goose bumps, to tell you the truth. It's just an amazing rock," said Michael Laine, curator of UGS's core research center.
Laine can now touch and feel this 4.5 billion-year-old rock because Don Adair from Idaho, who found it in southern Utah 26 years ago, is now giving it to the UGS. "I think he felt after having it since 1982, he said in his letter when he donated he thought it should come back to Utah; and we're very grateful to accept it," Laine said.
This is a remarkable specimen because it remained so intact when it hit Earth. It weighs 18 pounds, but keep in mind it broke in half. The original meteorite was probably upwards of 36 pounds.
"This rock has been floating in space for four and a half billion years, unaltered," Laine said.
Unaltered, meaning all of the particles in this rock were collected out of that original solar nebula when the sun was born. As Laine says, it was a witness to the birth of the solar system, it's never been part of another planet, and it's composition and texture haven't changed.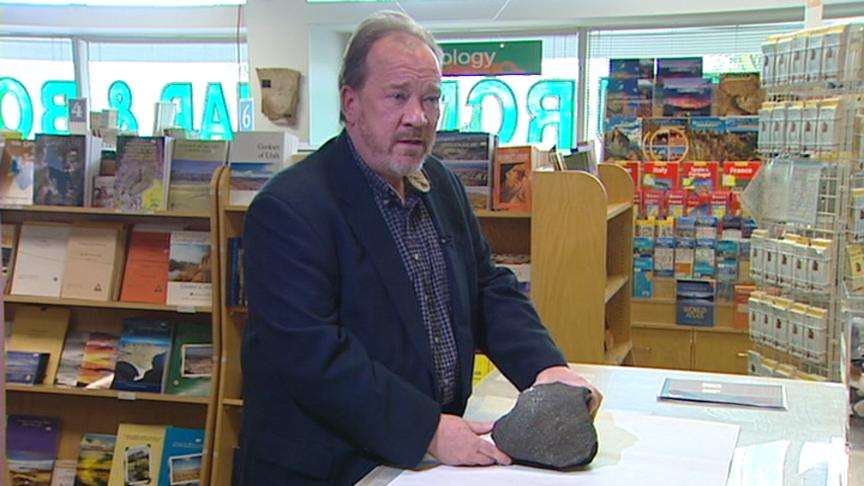 "Everything you need to make a planet is here; all the irons, all the silicate minerals, carbon minerals, water -- everything is here," Laine said.
Even a flow scar from its fiery entry is still visible. This chondrite meteorite, as it's called, is one of only 18 known meteorite samples from Utah.
Want to see it yourself? It's now on display at the UGS building in Salt Lake, located at 1594 W. North Temple.
For more details on the meteorite, click the related link.
E-mail: eyeates@ksl.com
×
Related links
Most recent Utah stories