Estimated read time: 2-3 minutes
This archived news story is available only for your personal, non-commercial use. Information in the story may be outdated or superseded by additional information. Reading or replaying the story in its archived form does not constitute a republication of the story.
Ed Yeates reportingA blind monkey at Hogle Zoo that was led around his cage and to and from his food by his mother can see again!
Eli, a Howler monkey, has not been on exhibit today. He's resting comfortably in private quarters while his eyes recover from surgery.
Holly Braithwaite, spokeswoman for Hogle Zoo, said, "Eli, for the most part, was completely blind. He did have cataracts in both eyes, and he's about a 10-year-old monkey - almost 11, and it's been that way for some time since he was quite small.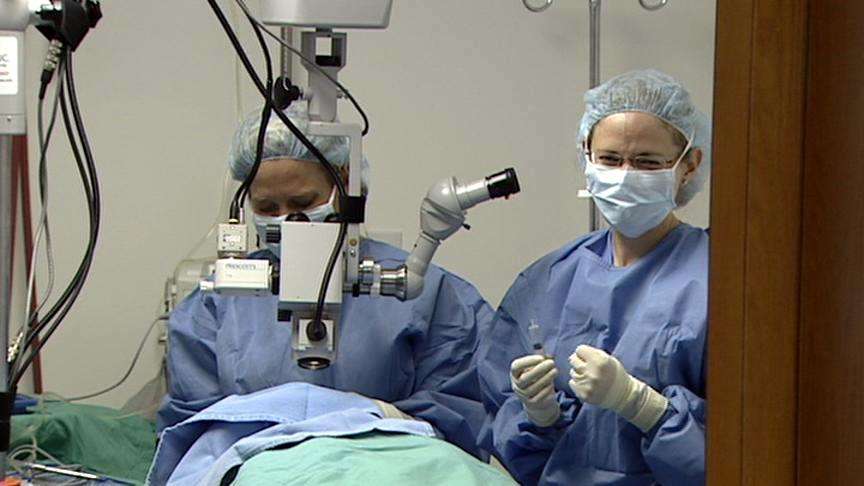 Eli was brought to a specialty clinic in Cottonwood Heights. Eye Care for Animals deals only in eye disorders involving dogs and cats and now, monkeys.
He went under general anesthesia. Dr. Nicole MacLaren, who is trained in animal ophthalmology, performed the surgery, which is not unlike that which is done in humans. The only difference? Eli suffers from a vitamin D deficiency and had developed cataracts when he was about six to 12 months old. "This made the lens capsule very, very tough and hard to open up to get access to the cataract," MacLaren said.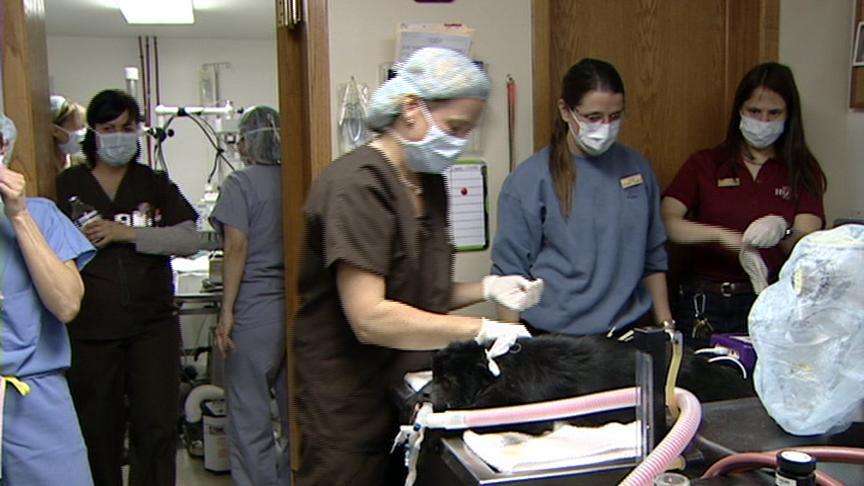 Unlike a traditional replacement lens that is used when cataracts are removed from dogs and cats, Eli's required some special measurements; that's why human ophthalmologist Darcy Wolsey, from Salt Lake Eye Associates, was brought in. "This animal is more like a human eye, so I did some measurements to see what power of lens to put inside the eye."
Two hours later, Eli's cataracts were gone, replaced with two new acrylic lenses, and he was on his way back to the zoo.
MacLaren said, "Even though he's in a zoo, he's a wild animal, and so in a human who would be getting four or five different drops per day, we're only able to get them to medicate Eli once or twice a day."
Hogle Zoo is getting ready to introduce a new mate into Eli's enclosure. That's why they thought it was a good idea to give him his sight back again.
E-mail: eyeates@ksl.com
×
Most recent Utah stories