Estimated read time: 3-4 minutes
This archived news story is available only for your personal, non-commercial use. Information in the story may be outdated or superseded by additional information. Reading or replaying the story in its archived form does not constitute a republication of the story.
SALT LAKE CITY — The Utah congressman most critical of lapses and missteps by the U.S. Secret Service had a simple reaction to the resignation of the agency's director Wednesday.
"It was the right decision," Rep. Jason Chaffetz, R-Utah, said. "It's in the best interest of the country. It's in the best interest of the Secret Service. It's going to need a long-term fix. But it was time for her to go."
The resignation of Secret Service director Julia Pierson came a day after Chaffetz and a House committee grilled her about the Sept. 19 incident involving a Texas Army veteran who jumped the White House fence and made it deep into the executive mansion before being stopped.
"I don't know that I have words to describe how concerned, scared, frustrated, mad that I am that we're in this situation," Chaffetz told the Deseret News and KSL Wednesday after returning to Utah. "This is the protection of the president of the United States, of the White House, and it's fallen apart. It scares me, it really scares me."
Pierson told the hearing the security plan for protecting the White House was not "properly executed" on Sept. 19 when the intruder sprinted across the White House North Lawn and through the unlocked front door of the mansion, knocking over a Secret Service officer and then running past the staircase that leads to the first family's residential quarters.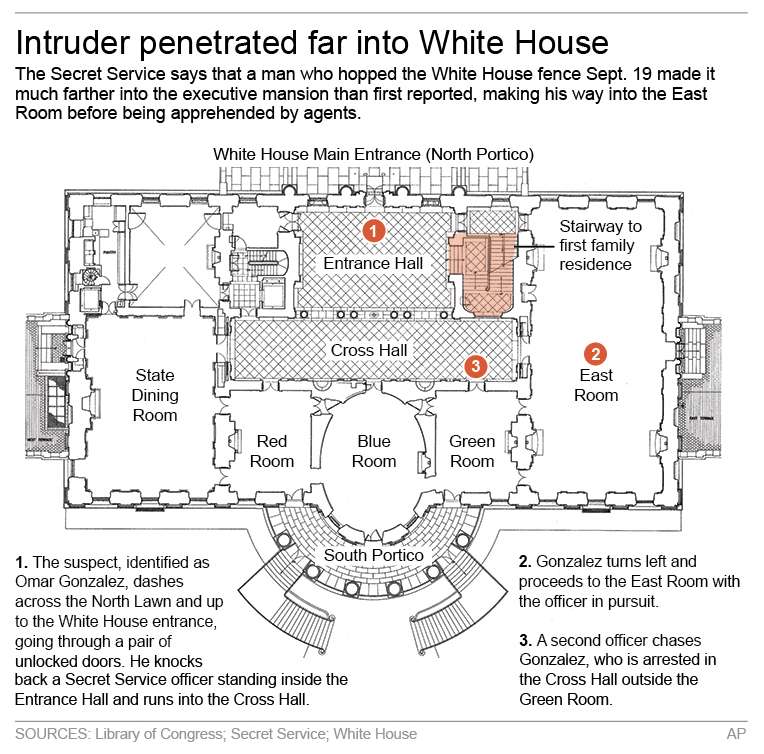 The incident is puzzling to Utahn Dennis Crandall, who was a Secret Service agent from 1970 to 2000.
"My recollection and my experience was how seriously they took that White House complex, to include toward the end of my career actually shutting down Pennsylvania Avenue, which is a major thoroughfare through D.C.," Crandall said.
"And we had an enhanced partnership with the National Park police, Metropolitan police, to extend that perimeter even wider. And then there were other countermeasures that were inaugurated that even now I'm not at liberty to discuss."
Chaffetz said he's particularly concerned about the message these incidents will convey.
"The projection of weakness is going to invite more attacks," Chaffetz said. "That's my fear is that the would-be terrorists have now seen a vulnerability and they're going to try to exploit it. What if six people had jumped the fence? What if 12 people jumped the fence, then what?"
On the same day that Pierson appeared before the House Oversight and Government Reform Committee, whistleblowers revealed that an armed security contractor with prior convictions for assault and battery was allowed on an elevator with President Obama during his visit to the Centers for Disease Control and Prevention in Atlanta on Sept. 16.
"There are still more stories coming (from whistleblowers)," Chaffetz said. "You didn't just hear about a couple of events at this hearing and it's now gone away. These things continue to happen, they have happened over a period of time, and there will be more stories day in and day out, unfortunately."
Chaffetz said he wants legislation that will call for a special commission to review all aspects of how the Secret Service agency operates now and to come up with solutions on how to fix problem areas. Crandall said he welcomes a review of agency practices.
"It has congressional oversight now, but in-house that will be a major overhaul and they'll address that problem very, very aggressively," Crandall said.
Contributing: Viviane Vo-Duc
×
Photos
Related stories
Most recent Utah stories