Estimated read time: 2-3 minutes
This archived news story is available only for your personal, non-commercial use. Information in the story may be outdated or superseded by additional information. Reading or replaying the story in its archived form does not constitute a republication of the story.
Jed Boal reportingAs the gardens bloom on Temple Square, other springtime activity is stirring high above the ground. A famous pair of birds are nesting again, and it's likely they even spent the winter here.
Peregrine falcons first made a home on the upper perches of the Joseph Smith Memorial Building two dozen years ago. Today, you can see them again as they tend to the four eggs the female recently laid.
"They seem to be able to live above this; all of this chaos is not disturbing to them," said Bob Walters, watchable wildlife coordinator for the Utah Division of Wildlife Resources (DWR).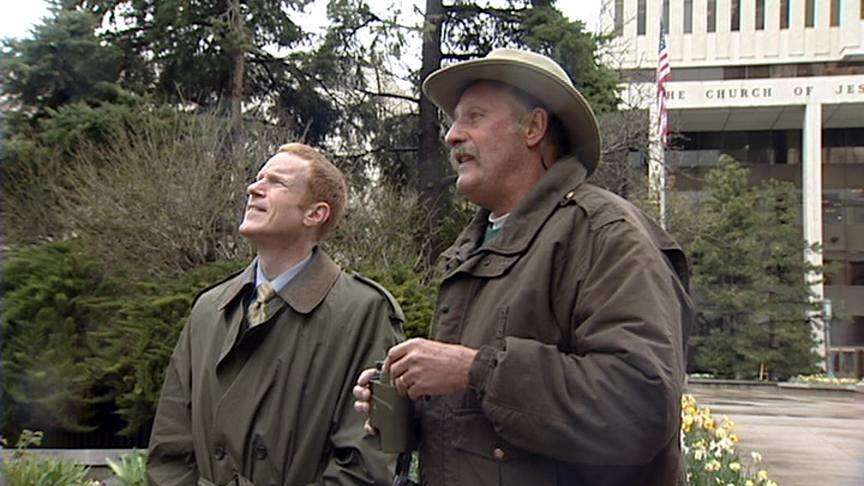 They've thrilled bird-watchers over the years with their aerial acrobatics and even deadly spills on the busy streets below.
The peregrine falcon is the fastest bird in the world but can perch and preen for hours. This time of year, mission No. 1 is keeping those eggs warm.
Walters has followed the falcons on Temple Square for more than 20 years. They like the city, and they love this cliff," he said.
If everything goes according to schedule, the chicks should hatch in about a month; and about six weeks after that, they'll start to stretch their wings and learn to fly. "And about all we can do is stand on the sidelines, watch and enjoy," Walters said.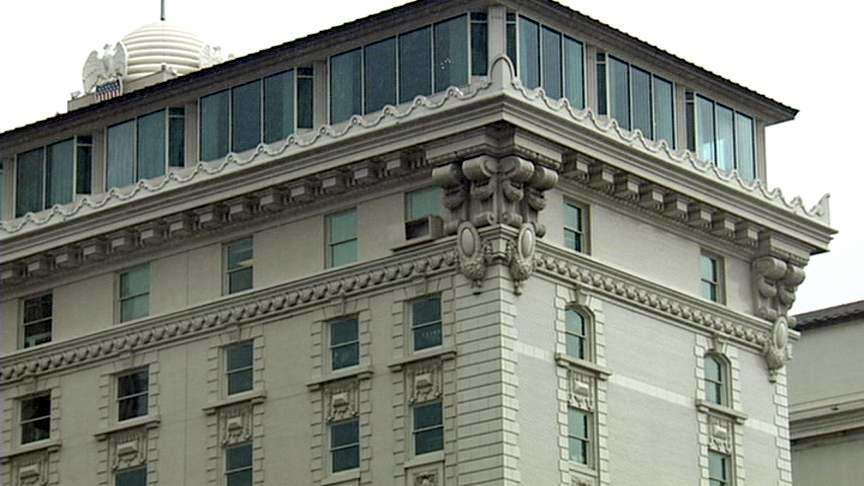 Last year, The Church of Jesus Christ of Latter-day Saints installed cameras in the nesting box. This year, they added a microphone and got them running earlier.
The action is not exactly fast and furious right now, but from what we saw, the birds switch places every 20 minutes or so.
Walters now believes they didn't even migrate or leave this box for the winter. "In the wild, you usually look for the bird to return in the end of February, but these birds, this pair, has been around a lot, but probably over winter here in the big city," he said.
It's not out of the question, Walters says, because Utah is at a favorable latitude.
For a look and listen on the bird cams, click the related link. To view them at Temple Square, sunup and sundown are typically the best time to see activity.
E-mail: jboal@ksl.com
×
Related links
Most recent Utah stories