Estimated read time: 3-4 minutes
This archived news story is available only for your personal, non-commercial use. Information in the story may be outdated or superseded by additional information. Reading or replaying the story in its archived form does not constitute a republication of the story.
There is no question that dogs are man's best friend. They are exceptionally loyal, love unconditionally and make great company. It is always unfortunate when we hear about a dog biting or injuring someone, but can and does happen all too often.
According to the Centers for Disease Control and Prevention, every year about 4.5 million people are bitten by dogs - nearly half are children between the ages of 5 and 9. Typically these injuries occur on the face, head and neck, causing significant pain and exorbitant hospital bills, and can even lead to multiple surgeries with extensive reconstruction and physical therapy following. According to the Insurance Information Institute, the average cost of dog bite claims in 2013 was nearly $30,000 per incident.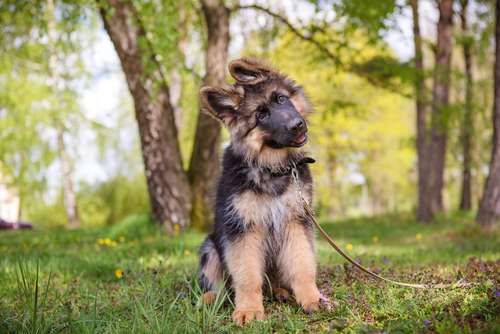 Owning a dog is a big obligation, and we want to make sure all Utahns know and understand their legal responsibility as dog owners.
According to Utah law, "Every person owning or keeping a dog is liable in damages for injury committed by the dog." That means if your dog hurts someone, you are responsible for all financial damages and the cost of medical care for the injured party.
Even if your dog is not aggressive and has never bitten or injured anyone, the law also states that the victim does not need to prove that the dog has a record of being vicious or aggressive when filing a claim. If you own a dog, you must be prepared to take responsibility for its actions.
Proper training and socialization can make a big difference when it comes to your dog's behavior. No matter the breed, it is important to take the time to train your dog how to behave around people, other dogs and children. Throughout Utah there are many qualified obedience and training programs for dogs of all breeds. Ask your veterinarian or pet store for a recommendation, and check out the resources page from Best Friends Animal Society.
Another important step in preventing dog bites is to teach your children how to properly interact with dogs. According to Best Friends Animal Society, you should follow these tips when teaching kids how to interact with the family pet and other dogs: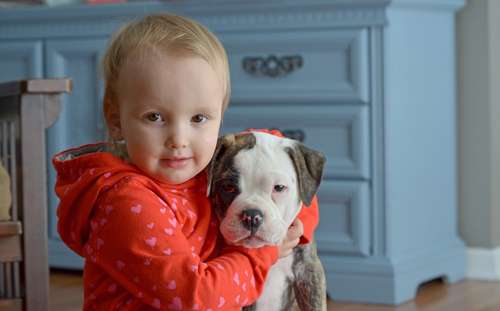 Teach your children that they should never tease a dog. Teach them to be especially gentle and calm around dogs that they don't know.
Tell your children not to run, jump or scream around an unfamiliar dog, since you are unaware of what actions may cause fear or predatory aggression in that animal.
Children are often the same size as dogs and may stare into a dog's eyes without meaning to or without understanding that the dog may feel threatened.
Tell your children not to wake up a sleeping dog. The dog may be startled and react aggressively.
Tell your children not to climb on any dog, even the family dog. It may be perfectly safe with your own dog, but children may try this with another dog and get bitten.
Tell your children not to pet strange dogs without asking permission.
In addition to proper training, make sure your dog is up-to-date on all vaccinations and that you have properly licensed your dog. Each city and county has different rules and regulations regarding dog licenses. Check with your city's animal services department to ensure that you are following all of the laws in your area. If your dog is involved in a biting incident without proper vaccinations or registration, you could face a citation and fine, among other serious legal issues.
By taking the steps outlined above, you can help protect your pet and family. Always remember that owning a dog is a big responsibility, and it is up to you to do everything possible to prevent dog bites.
×
Most recent Utah stories