Estimated read time: 4-5 minutes
This archived news story is available only for your personal, non-commercial use. Information in the story may be outdated or superseded by additional information. Reading or replaying the story in its archived form does not constitute a republication of the story.
ROCKPORT, Summit County — Janine Trolio watched the flames and smoke dance all around her home Friday night.
"You ask yourself, what would you save if you could," she said.
It was the same exact thought she had nearly one year ago when her home was threatened and several other houses were lost in the Rockport wildfire. Then, she had time to grab a few belongings. This year, she wasn't home when the fire started and she couldn't go back.
"No belongings are truly that important, when you think about it. Just my kids and my husband."
Trolio's home was one of three that were surrounded by flames from a wildfire that began about 3 p.m. Friday when a yurt caught fire and quickly spread to nearby brush.
Fortunately, John and Janine Trolio, along with their 10-month-old daughter and 2-year-old son, were able to return to their home about 8:30 a.m. Saturday. The ground surrounding the house was completely blackened from the flames. Ash and the smell of smoke lingers in their home. But it's still standing.
"How can you dodge a bullet twice? Two fires and you're going to get through it two times in a row?" Janine said in disbelief.
As he watched the fire from a nearby hill Friday night, John Trolio said there were a few times he thought their house was gone.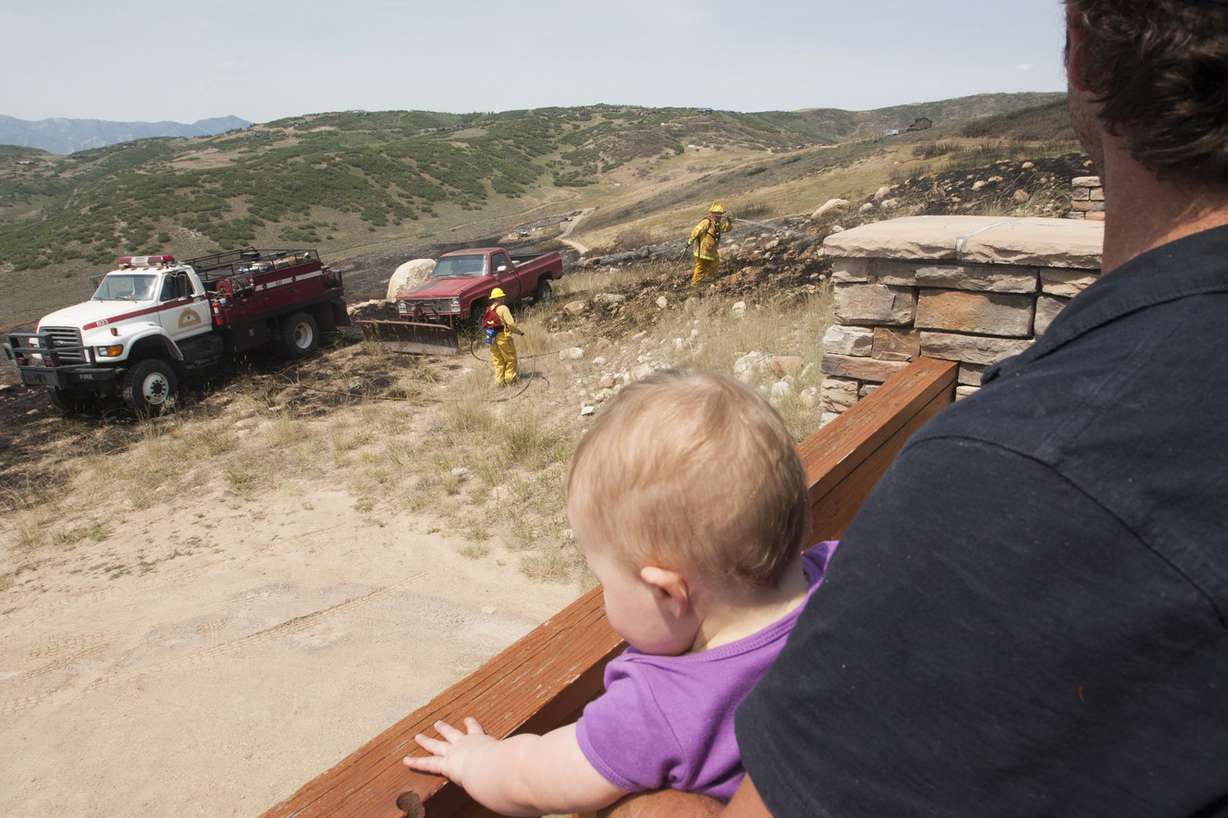 "Breaks in the wind would allow the smoke to clear and you could see that the house was at least still standing," he said.
Tyler Rowser, a spokesman for the interagency crews that battled the fire, said three homes were surrounded by flames that consumed 120 acres. Another 220 homes were evacuated, but there were no injuries or homes lost. Crews continued to work Saturday to put out hot spots and put down water lines.
Rowser said the fire was human caused and the state fire marshal's office and Summit County Sheriff's Office are conducting a full investigation into the actual cause.
"We were very lucky," he said, surveying the blackened ground around him littered with a few homes.
He said the Trolios' home, which was one of the closest to being lost, was saved with the help of fire crews and preparation by the owners.
"They had good defensible space," he said. "We preach it, we preach it. These guys listened to it and that's why their house is still standing."
Rowser said moving big shrubs and trees away from homes creates a perimeter that helps keep fire away.
"Defensible space. That's what will save your house," he said. "That will be our determining factor if we're even going to send crews to even try and defend your house."
The Trolios also credit a selfless neighbor, Will Dator. He closed all of their windows before evacuating the area himself and "saved us from a lot of heartache," John Trolio said.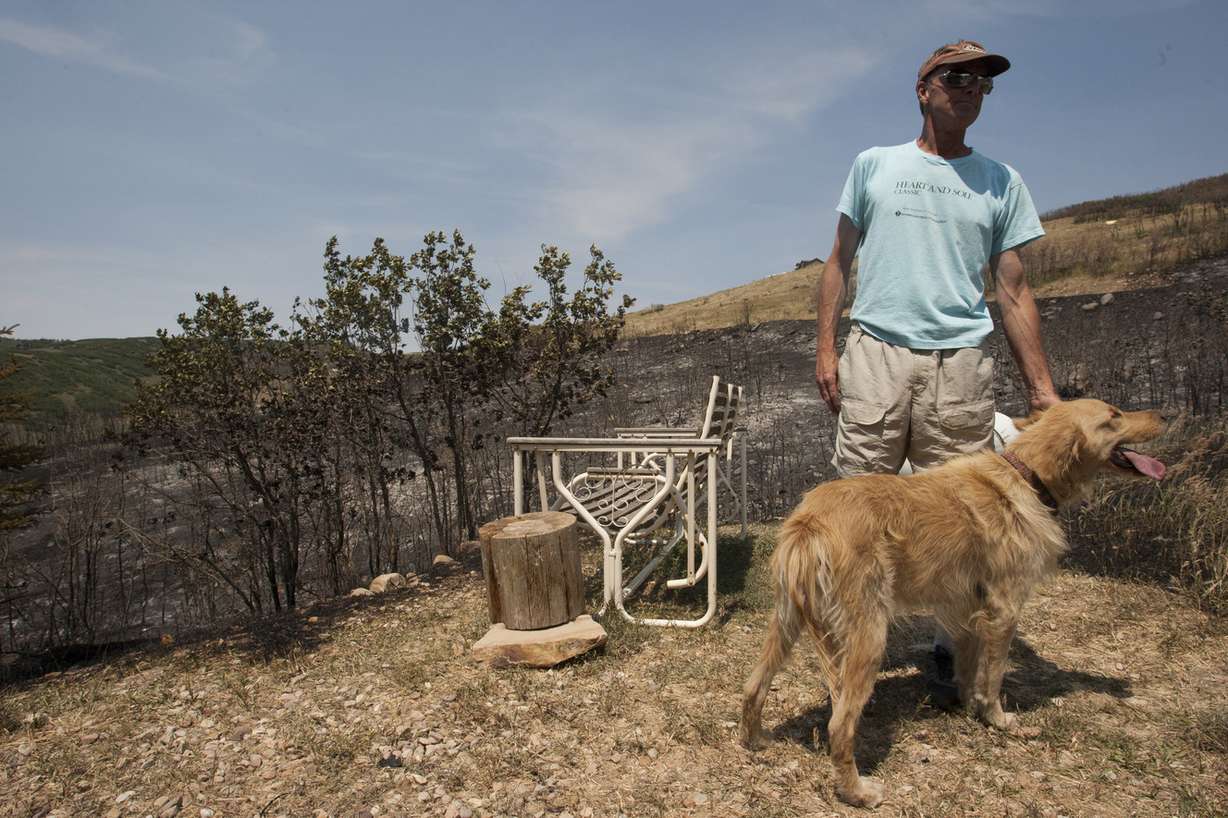 Larry Fry lives just down the street. He had left home for work Friday when he saw the smoke. His dog, Bojangles, was trapped inside.
"There was an intense hour for sure last night," he said, "when it first started and I couldn't get him."
Fry was eventually able to rescue Bojangles, then grab some food and water before getting to safety as the fire surrounded his home.
Despite losing his garage, canoes, motorcycle trailer and his artificial putting green, Fry said he was able to save everything he needs, including his dog and the house that he built.
"You can't not be thankful in the last year," he said, explaining that his home was also threatened by the big fire last August.
"After last year I had thinned out a lot more dead fall and everything, just to be prepared," he said. "Because I knew there was still a chance — a slight chance."
But despite two close calls from wildfires within a year, he said he loves living in his off-the-grid home under the Milky Way.
John Trolio called the two fires "a head scratcher."
"But at the same time, of course the area in which we live in is beautiful. If you just look around, it's easy to see why we do live here," he said.
×
Photos
Related Stories