This archived news story is available only for your personal, non-commercial use. Information in the story may be outdated or superseded by additional information. Reading or replaying the story in its archived form does not constitute a republication of the story.
SALT LAKE CITY — Former Utah Attorneys General John Swallow and Mark Shurtleff were arrested and charged Tuesday on allegations ranging from accepting bribes to destroying evidence.
Both were arrested at their Sandy homes by members of the FBI and the Utah Department of Public Safety, and they arrived at the Salt Lake County Jail shortly after 8 a.m.
The state's former top law enforcement officials were charged in 3rd District Court with pattern of unlawful activity, a second-degree felony; and three counts of receiving or soliciting bribes by a public official, a second- degree felony.
In addition, Shurtleff was charged with illegally accepting gifts or loans, a second-degree felony; accepting employment that would impair judgment, a second-degree felony; witness tampering, a third-degree felony; tampering with evidence, a third-degree felony; and obstruction of justice, a third-degree felony.
Shurtleff walked out of the jail on crutches and wearing boot cast on his left leg about 11:45 a.m. His teenage daughter ran up to hug him before they got into a vehicle and drove away.
Later, Shurtleff went on the offensive at an afternoon news conference, steadfastly denying any wrongdoing and delivering strong words against Salt Lake County District Attorney Sim Gill.
"I admit that I am not perfect and never professed to be. I have made mistakes and errors in judgment. But I have never intentionally committed any breaches of professional ethics, misused or abused my office of public trust, and certainly never violated the criminal laws of this state or our nation," Shurtleff said.
Swallow walked out of jail about 25 minutes after Shurtleff. He said it's been a very difficult time for him, but he looks forward to having his day in court.
"I absolutely maintain my innocence, and this is just a process. Thank goodness we have a Constitution. We are presumed innocent until we're proven guilty. And I look forward to my day in court to confront my accusers and to share my side of the story for really the first time," he said.
Swallow was also charged with accepting a gift or loan when prohibited, a second-degree felony; giving false or inconsistent statements, a second-degree felony; three counts of evidence tampering, a third-degree felony; obstruction of justice, a third-degree felony; falsifying or altering government records, a class B misdemeanor; failing to disclose a conflict of interest, a class B misdemeanor; and misuse of public money, a third- degree felony.
While Gill called them "serious allegations," he also said they are the "appropriate minimal charges."
"We could have filed more, but we have chosen instead to file what we have," he said during a news conference at the FBI's Salt Lake headquarters.
Timeline of Events
January 2013: Speculation begins levied by Jeremy Johnson
February 2013: Salt Lake County District Sim Gill predicts indictments against Swallow coming in 3-6 months
December 2013: Documents released of private conversations in the Utah Attorney's General Office showing stronger link to alleged bribery and extortion
June 2014: Shurtleff resigns from D.C. law firm
June 2014: FBI search warrants served on Shurtleff and Swallow; evidenced seized from Swallow's home including $10K in cash
July 2014: Texts reveal tension between Shurtleff and a former aide
July 15, 2014: Charge and arrest of Shurtleff and Swallow
Gill also expressed his frustrations with the U.S. Department of Justice, which declined to file criminal charges last year.
"This case is not something we should be prosecuting as local prosecutors," he said.
Shurtleff's attorney, Max Wheeler, told KSL Newsradio's Doug Wright, however, that charges shouldn't have been filed at all after the DOJ opted not to prosecute.
"There's no new smoking gun. There's no new charge that wasn't previously investigated," he said. "(Shurtleff) had sat down and talked to federal investigators a year ago about the very same matters. He thought he had given his explanations concerning the matters under investigation back then. He was obviously disappointed that Mr. Gill thought he knew better than the … justice department."
Shurtleff echoed his attorney's words, saying he believed Gill's intentions to file charges were politically motivated.
"(Gill) knows he cannot possibly prove beyond a reasonable doubt" his case in court, Shurtleff said.
While the arresting officers were respectful, as well as staffers at the Salt Lake County Jail, Shurtleff said an arrangement should have been made for him to surrender instead of arresting him without warning at his house.
Wheeler also expressed his disappointment with his client being arrested at his home in front of his family.
"Why arrest the man in front of their family and friends when you're prepared to release them to pretrial services anyway?" he asked, referring to the agency that monitors criminal defendants upon release from jail. "This is not the normal procedure in a white-collar crime case."
Wheeler said Shurtleff is neither a flight risk nor a danger to the public, so he should have been summoned to surrender on his own terms rather than have his arrest made into a public event.
"We're grandstanding the whole thing. Now it's a media circus," he said. "There is absolutely no risk my client, or for that matter John Swallow, are going to abscond."
Wheeler also reiterated that while his client "admits he did a lot of dumb things," he steadfastly maintains his innocence and will not accept a plea deal.
"Mark is adamant that (the allegations) are untrue," he said. "He did not commit any crimes, and I believe him based on my evaluation of the evidence."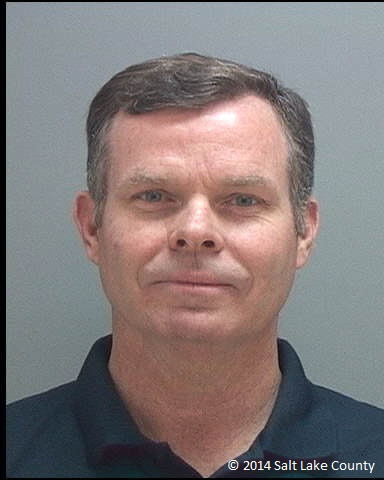 Shurtleff made two trips to the lavish Pelican Hill Resort near Newport Beach, California, paid for by Marc Sessions Jenson, a Salt Lake businessman the attorney general's office had prosecuted for selling unregistered securities and who was on probation at the time.
Shurtleff personally arranged a plea deal for Jenson that was so lenient that a judge rejected it, the charges say. The judge accepted a second plea agreement that also allowed Jenson to avoid jail but imposed $4.1 million in restitution. Jenson failed to repay investors and is now serving a 10- year prison sentence.
According the charges, Shurtleff and Swallow told Internet marketer Jonathan Eborn that contributing to Shurtleff's election campaign would benefit him if he were investigated. Eborn, who owned Infusion Media, subsequently donated $30,000.
Shurtleff also is accused of accepting gifts from indicted businessman Jeremy Johnson, who also contributed to the former attorney general's campaign. Specifically, prosecutors allege he used Johnson's personal jet and other property.
The charges also say Shurtleff benefitted from the role he played in the state's litigation with Bank of America to obtain settlements for Utahns who had lost their homes in the mortgage crisis.
Shurtleff pulled the state out of the case as one of his last acts in office in December 2012 and then went to work for Troutman Sanders, an international law firm that holds Bank of America as a major client.
Gill said Shurtleff dismissed the case while negotiating with Troutman Sanders for a job.
Swallow's attorney, Steve McCaughey, also expressed his bewilderment of setting a $250,000 bail, only to have both men released to pretrial services at no cost.
McCaughey said there was nothing in the charges that surprised him.
"It's what we were expecting," he said. "Mr. Swallow has always maintained his innocence. I don't anticipate any plea deal."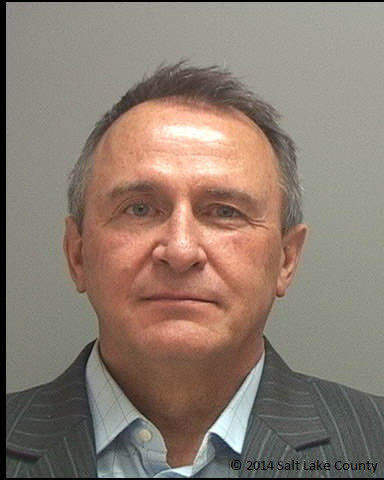 According to the charges, Swallow used Johnson's luxury houseboat and traveled on his private jet.
Swallow financially benefited from a fundraising effort with Timothy and Jennifer Bell, who were involved in a lawsuit with Bank of America. The Bells hosted a fundraiser for Swallow's 2012 attorney general campaign that cost $28,000 to put on but that he reported on campaign finance disclosures as a $15,000 in-kind donation and later a $1,000 donation, the charges say.
Swallow also is accused of receiving $23,000 from Richard Rawle, who he introduced to Johnson as someone who could help him influence Senate Majority Leader Harry Reid, D-Nev., regarding a Federal Trade Commission investigation into Johnson's Internet marketing company. Rawle paid Swallow out of $250,000 Johnson paid him to enlist his help, Gill said.
Swallow allegedly then falsified invoices to make it appear he had done consulting work for Rawle on a Nevada cement project, Gill said.
Despite the DOJ declining to file charges, FBI Special Agent-in-Charge Mary Rook said her office's primary goal "is to pursue justice."
"The investigation of public corruption is one of the FBI's highest priorities," Rook said.
To date, at least 15 search warrants have been unsealed in the 18- month probe, including three last month. The latest were served June 2 on the Sandy homes of Swallow and Shurtleff and the Salt Lake condominium of Renae Cowley, a former campaign staffer for the two Republicans who now works as a Salt Lake lobbyist.
Some of the allegations center on Swallow and Shurtleff's relationships with Jeremy Johnson, a St. George businessman who is named in an 86- count federal indictment alleging fraud in connection with his online business, iWorks. The once-lucrative enterprise also is the subject of a Federal Trade Commission complaint.
Shurtleff is accused of using Johnson's private jet to fly to a fundraiser in California, and in another incident, using his plane to fly to New York to pick up actor Vincent D'Onofrio from the TV show "Law & Order," according to court documents. Pictures of Johnson and Shurtleff sitting together in Johnson's yellow Lamborghini are on the Internet, the affidavits state.
Swallow used Johnson's luxury houseboat and Ferrari on several occasions while he was chief deputy in the attorney general's office, the warrants state. At least one of Johnson's houseboats was so large that it included a helicopter pad.
A report released earlier this year by Attorney General Sean Reyes described Shurtleff's "unusual" involvement in Jenson's case, which started after some investors, including a campaign contributor, alleged to Shurtleff that Jenson defrauded them. At the same time, Jenson and his associates gained access to Shurtleff by paying his self-described "fixer," Tim Lawson, at least $114,300, according to the report.
Jenson claims Swallow and Shurtleff took him down during an all- expenses- paid visits to his Southern California villa. He also accused Swallow of securing a "quid pro quo" agreement from him for a $1 million lot in the planned members-only resort development known as Mount Holly.
Jenson is serving a 10-year prison term for failing to pay $4.1 million in restitution after pleading no contest to selling unregistered securities. Contributing: Rich Piatt, Jed Boal, Hailey Smith, Mike Anderson
×
Photos
Related Stories