Estimated read time: 4-5 minutes
This archived news story is available only for your personal, non-commercial use. Information in the story may be outdated or superseded by additional information. Reading or replaying the story in its archived form does not constitute a republication of the story.
SALT LAKE CITY — A Utah legislative interim committee heard from state auditors and a land-use planning firm Wednesday about past and possible future uses for an area that has hosted the Utah State Fair since 1865.
The Legislature privatized the Utah State Fair Corp. in 1995, charging an 11-person board of directors appointed by the governor with the responsibility of making the fair profitable. Since then, the board has overseen fair operations, and the state Department of Facilities and Construction Management has been responsible for maintaining Fairpark structures.
But concern among legislators and locals has risen as three buildings on the 65-acre property have since been condemned, fair attendance has dropped and non-fair events have gone elsewhere.
"There's been some trends in our state political scene that have resulted in a somewhat dilapidated Utah State Fairpark," said Fairpark Community Councilman Tom King. "They've failed to fulfill their responsibility to take care of what belongs to the people of Utah, which in this case is a historic icon."
Department of Facilities and Construction Management Director P. Joshua Haines said managing Fairpark facilities has been a challenge for those involved.
"The Fairpark more or less inherited a very bad situation when it comes to the actual facilities," Haines told the Natural Resources, Agriculture and Environment Interim Committee. "These buildings were falling apart 14 years ago. They're still falling apart."
Auditors say most of the problem stems from overly optimistic projections of state fair revenues. For example, last year's net income was expected to be more than $1.7 million, but the fair earned only $47,848 — less than 3 percent of projections, according to a report by the Utah legislative auditor general. Fair expenses for that year were also $385,000 more than projected.
While bad weather is partly to blame, much of the 2013 deficit is attributed to "significant overspending," the report states.
Five "alternative delivery methods" for Utah State Fair ownership
David Pulsipher, Office of the Utah State Auditor

• A state-owned and operated Fairpark. In this method, the state maintains control of tradition in exchange for higher operating costs.
• A privately owned and operated Fairpark. This limits the state's maintenance, risk and subsidized competition with private business, but it can also decrease focus on traditional elements.
• A state-owned Fairpark that hosts a privately operated fair. This provides access to nationwide events, but may also surrender some local control.
• A state-contracted fair held at a private facility. While this option could limit tradition and consistency, the state would not have to maintain the facility during the 354 non-fair days.
• Co-locating the state fair with a local county fair. Most Western states share their state fairs with a county fair as it tends to increase revenue and attendance.
The audit also looked at state fair attendance among similar Western states and found that Utah's was well below average, despite a national downturn.
"Even at its most highly attended state fairs, the Utah State Fair is the most under-attended state fair per capita among comparable Intermountain states," said David Pulsipher, performance audit director for the Office of the Utah State Auditor.
The potential solutions center around a way for the Fairpark to make money, rather than rely on government subsidies. The easiest way around that would include bringing in private groups. But community groups, though, think selling the Fairpark would be disastrous.
Most, like Brooke Bernier, want to keep the agricultural heritage of the Fairpark space.
"I think the land belongs to the people of Utah, and if we take that land and sell it, then we've lost," said Bernier, a Fairpark Community Council member.
The Utah Department of Facilities and Construction Management recently hired CRSA, a design and planning firm, to look at the Fairpark and White Ball Park properties along North Temple and determine other viable options for future use.
Some possible scenarios include keeping the Fairpark but adding revenue-generating facilities such as an equestrian center or sports facilities; incentivizing private development; finding new fair facilities; or committing to a traveling fair.
CRSA has sought input from community members who mostly want the fair to stay where it is.
"The consensus is that the people want Fairpark to stay here, but they also want to see it utilized for other things," Rose Park resident Paul Chavez said at a community meeting.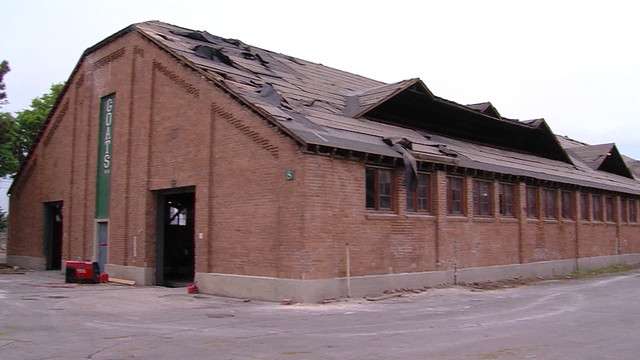 The state continues to maintain a heavy commitment to the Fairpark, having spent $2.5 million to earthquake retrofit the dairy, beef and goat barns on the property — all because they're historic structures.
Kathy Wheadon, senior principal at CRSA, said revenue isn't the only component to consider in the Fairpark's future.
"I think the question to you all is about what you think the value is of this space," Wheadon told the committee Wednesday. "We can put on the table land-use value, but we can't put on the table the cultural value, and I think you all understand what the cultural value of the Fairpark is."
Rep. John Mathis, R-Vernal, was among the legislators who agreed.
"The state fair … gives us the opportunity to celebrate agriculture in an urban setting. It allows us to celebrate the concept of harvest and things that are traditionally important to us," Mathis said. "Not everything we do in government is meant to make money. Sometimes we do things because it's the right thing to do. And I believe the state fair is one of those things."
Contributing: Richard Piatt
×
Photos
Related links
Related stories
Most recent Utah stories