This archived news story is available only for your personal, non-commercial use. Information in the story may be outdated or superseded by additional information. Reading or replaying the story in its archived form does not constitute a republication of the story.
SALT LAKE CITY — Starting Tuesday, Utahns face new cellphone restrictions while driving. The new law is essentially a handheld ban, with a few exceptions. But research pioneered at the University of Utah more than a decade ago suggests the tightened restrictions don't go far enough.
"In many respects, the legislation is dealing with yesterday's technology," said David Strayer, a psychology professor at the University of Utah.
Strayer has become a national expert on multi-tasking and distracted driving. For more than a dozen years, he's studied how poorly people drive while using their phones, and their ever-expanding capabilities. He's shared his research nationally that shows that what people do with their minds during a phone call can be just as distracting as what they're doing with their hands and eyes.
"There really starts to be a blurry line between where your phone ends and where your car begins," said Strayer.
Starting Tuesday, Utahns can still talk on their smartphones while they drive, but they cannot manipulate them with their hands to search the Web, dial a number or take a picture. The aim behind the bill is to expand the restrictions that started with a ban on texting while driving and reduce crashes caused by distracted driving.
Smartphone connectivity today enables users to get access to all kinds of information, even if they're only using voice commands and not working the phone with their hands. But going hands-free does not eliminate every distraction while a person is driving and using a smartphone.
"Some of those things are taking your eyes off the road, or your mind off the drive, and are going to make you a less safe driver," the psychologist said.
Strayer points out there's visual distraction, when the driver takes his eyes off the road; manual distraction, when the driver takes one or both hands off the wheel; and cognitive distraction, when the driver takes his mind off driving and stops paying attention. Strayer said all three can increase the crash risk.
So even if a driver is using a hands-free set-up, what he's doing with his mind during a phone conversation, or when he's searching for directions, can be just as distracting as what he's doing with his hands and his eyes. The hands-free device, or Bluetooth, does not end the distraction simply because the driver is not visually or manually distracted, Strayer said.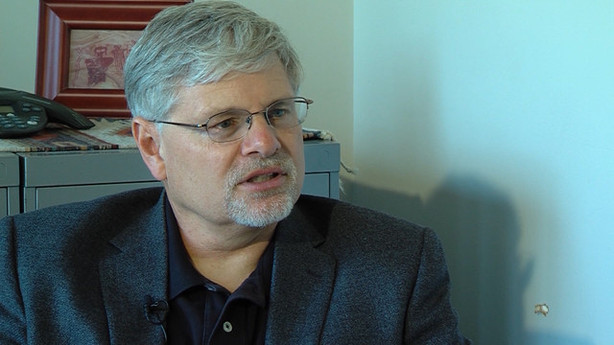 "That solves some of the visual distraction. It does not address the cognitive distraction," he said. "So, if you were trying to parse some navigation instruction while you were driving down the road, you are going to be mentally distracted."
Strayer said our minds can focus on other kinds of multi-tasking. But attempts to train the psyche to deal with driving and talking on a cellphone at the same time — handheld or not — have failed. The brain has limitations, he said.
"It can't pay attention to a lot of different things at the same time."
In light of Strayer's research, not using the cellphone while driving would be the only way to reduce the cognitive distraction associated with initiating most cellphone tasks.
"Until we have some kind of autonomous vehicle that will drive itself, you really have a responsibility to pay attention while you're driving," he said.
The Utah Highway Patrol plans an educational blitz on the new restrictions Tuesday.
Troopers will pull over motorists violating the new restrictions. But Tuesday, they won't give out tickets, just information.
×
Photos
Related Links
Related Stories