Estimated read time: 2-3 minutes
This archived news story is available only for your personal, non-commercial use. Information in the story may be outdated or superseded by additional information. Reading or replaying the story in its archived form does not constitute a republication of the story.
John Hollenhorst reporting If an election were held today, it appears that Utah's lieutenant governor would have trouble beating a man who's been dead for 146 years. Well, sort of.
That's a whimsical way to look at some interesting findings from a marketing survey you may actually have been part of. Answer this question: Who was the 10th president of the United States? By looking at billboards across the Wasatch Front, you'll find the answer is John Tyler.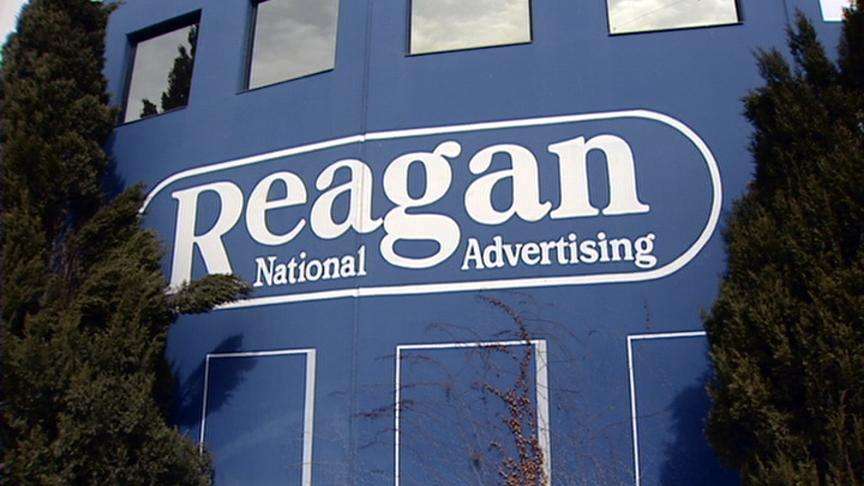 In essence, that's the marketing test. But the better story involves the politician who is not on the billboard.
You've probably seen the billboards. They were put up by Reagan Outdoor Advertising. "The idea is to find out how effective billboard advertising can be," explained marketing consultant Ken Foster.
Before the billboards went up, the company surveyed 300 residents by phone. We asked the same questions today. The first question: Do you know who the 10th president of the United States was?
Jane Cannon said, "Aaah! Why did you ask me that?"
Brant Gillespie got the right answer on the first try. When we asked him how he knew the answer, he simply said," I'm a genius."
Foster said, "We put up these billboards for 30, 60 and 90 days, and then we also asked about, can you name the lieutenant governor of the state of Utah?"
That's called a control question. In repeated surveys over the last 90 days, John Tyler's fame shot up to nearly 50 percent. "So the name recognition going from basically zero clear up to about 48 percent, if I remember correctly, is quite surprising to me," Foster said.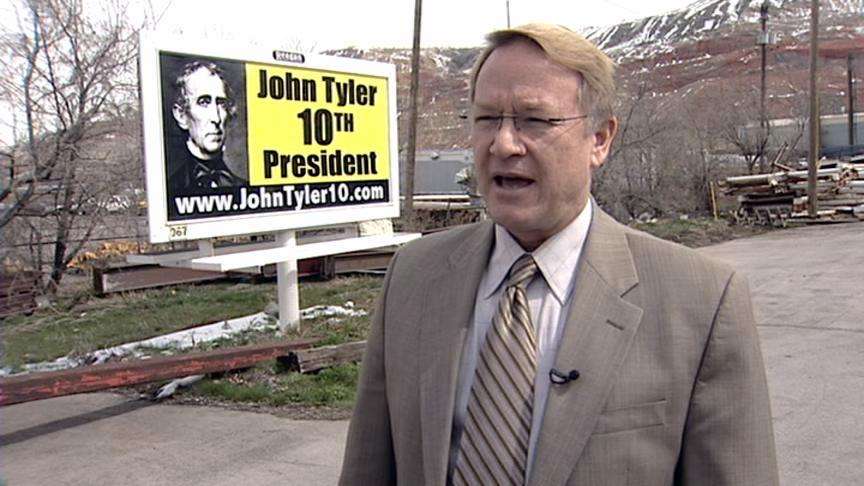 But the control question was tough even for geniuses. We asked Gillespie if he knew who the lieutenant governor of Utah is. "I do not," he said.
"No offense to the lieutenant governor, it's just that the population is not able to name him without assistance," Foster said.
We pointed out to our lieutenant governor that even the state's biggest newspaper seems confused. "Utah Lieutenant Governor Gayle McKeachnie will talk about Utah water policy and planning for the future," Lt. Gov. Gary Herbert read from the paper.
We then asked Herbert what his name is. "It's not Gayle McKeachnie, I can tell you that!" he laughed.
For the record, it's Gary Herbert. He has a rock in his office to remind him. In the phone surveys he's stuck between 12 percent and a measly 7 percent. "I'm grateful to know there's 7 percent out there that know who I am. That's a positive thing. I prefer to look at the glass as being 7 percent full, as opposed to 93 percent empty," he said.
He even offered to take the entire 7 percent out to dinner. He figures they could all fit in a Chuck-A-Rama.
Meanwhile, John Tyler is riding high, and so are the billboard people. They think their little test proved that billboards really do get the message out.
E-mail: jhollenhorst@ksl.com
×
Most recent Utah stories