SALT LAKE CITY — Utah Democrats elected a familiar face to lead their party Saturday.
Former Salt Lake County Mayor Peter Corrron defeated BYU political science professor Richard Davis in the race for state Democratic Party chairman.
"I'm excited to be back in the game again after a year," Corroon said after winning the vote 68 percent to 32 percent at the state Democratic Party convention. "If we want change in Utah, I have to be part of that change and help make a difference."
About 1,300 delegates gathered at the Salt Palace Convention Center to hear speeches and nominate candidates. In addition to the party chairmanship, Democrats had contested races in the 1st and 4th congressional districts.
Corroon succeeds colorful state Sen. Jim Dabakis, D-Salt Lake City, who resigned as chairman last month for health reason after nearly three years on the job. He said he has big shoes to fill but would take a more understated approach to the job.
---
If we want change in Utah, I have to be part of that change and help make a difference.
–Peter Corroon, Utah Democratic Party
---
"You won't have as big a personality running the show," Corroon said.
Corroon said he has a 29-county plan to make the Democrats more effective statewide.
"We can pat ourselves on the back in Salt Lake County, but until we have organizations in each of the counties, we will never be successful throughout the state," he said. "There are some counties in the state where the Democratic Party doesn't exist."
Davis tried to appeal to delegates by saying he accomplished what Dabakis started in reaching out to LDS Church members. He said he effectively recruited Democratic candidates and increased the number of votes they received against GOP opponents in several legislative races.
Donna McAleer chosen as 1st District candidate
In the 1st Congressional District, Donna McAleer won the nomination over Peter Clemens 66.3 percent to 33.6 percent after two rounds of voting. She missed winning on the first ballot by two votes. Candidates need 60 percent of the vote to avoid a primary election.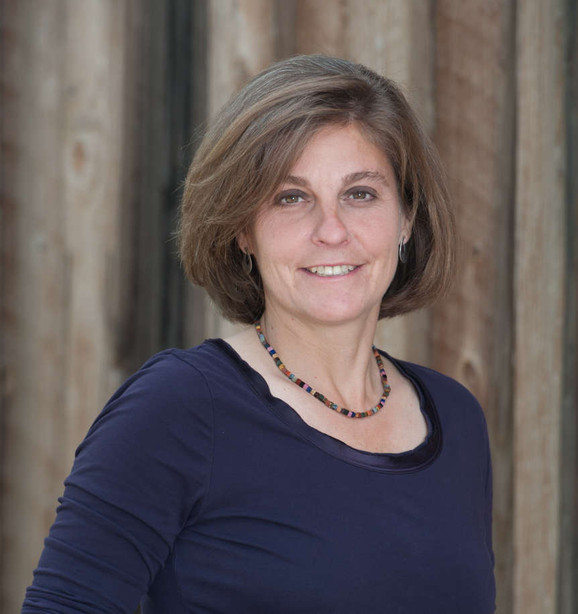 "I'm thrilled, I'm relieved and I'm focused," she said afterward.
McAleer, who lost to Rep. Rob Bishop, R-Utah, by a wide margin two years ago, lists education, environment and equality as her top three issues.
"I will fight for all," she said, "no matter who you love, what language you speak where you come from or what god you believe in."
Congress needs to get the country back on track, not right or left, but forward, she said.
McAleer, the executive director of the nonprofit People's Health Clinic in Summit County, said Bishop's 12 years in office is long enough.
"Who does the government work for? The people or Rob Bishop?" she asked.
McAleer said she intends to go after independent and unaffiliated voters. "We need to reach across the aisle and get new voters to turn out," she said.
Clemens, an Ogden doctor, called Bishop a "yes man" for House Speaker John Boehner, R-Ohio.
"I think the Bishop needs to be released with a vote of thanks," he said.
Doug Owens chosen as 4th District candidate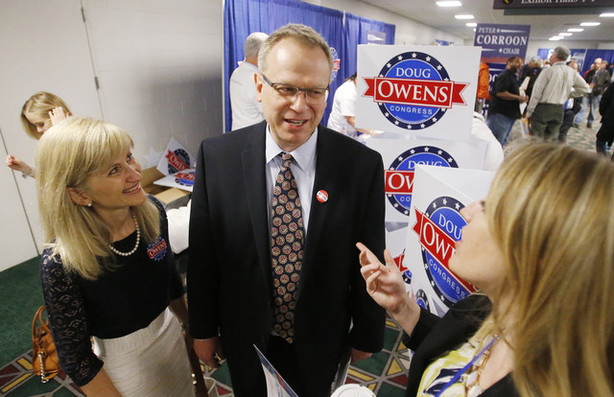 In the 4th Congressional District, Salt Lake attorney Doug Owens crushed Bill Peterson 98 percent to 2 percent for the nomination. Owens, the son of the late former Democratic Rep. Wayne Owens, said he's the only hope for keeping Mia Love out of Congress. Love won the GOP nomination Saturday.
Democratic Rep. Jim Matheson currently holds the office but decided to step away after seven terms.
Owens described himself as someone who could reach across the political aisle with common sense solutions to the nation's problems. He said every American is entitled to education, decent housing and a living wage.
"If I can work with the French, I can work with the Republicans," he said, noting he served an LDS Church mission to France.
Luz Robles chosen as 2nd District candidate
State senator Luz Robles is the Democratic candidate in the 2nd Congressional District.
Robles didn't have any challengers at the party's convention. She said during her speech that she chose to run despite warnings from many people that she faces long odds to knock off incumbent Republican Chris Stewart.
But Robles said she can't stay silent while Stewart and other GOP politicians make decisions that harm families.
Related:
At the GOP convention in Sandy, Stewart avoided primary challenge by beating a trio of opponents to secure the Republican Party nomination.
Brian Wonnacott chosen as 3rd District candidate
Software engineer Brian Wonnacott was named the Democratic candidate in the 3rd Congressional District.
Wonnacott was unopposed in Saturday's state convention. He told the delegates during his speech that he stands for legalizing gay marriage, protecting the state's public lands and getting health care for everybody.
In November, he'll try to unseat three-term Republican congressman Jason Chaffetz, who easily held off two challengers for the Republican Party's nomination Saturday.
Charles Stormont named attorney general candidate
Democrats also nominated Charles Stormont for attorney general. He also ran unopposed.
Stormont, an assistant attorney general, will challenge his boss, Republican Attorney General Sean Reyes, in the general election.
Contributing: Richard Piatt and Associated Press
×
Photos