SALT LAKE CITY — When Peter Tolman was 14, he visited Guatemala to distribute eyeglasses as part of his Eagle Scout project. The experience had a lasting effect on him and later inspired a similar project on a much larger scale.
Tolman, who grew up in Salt Lake City, is now working with a group of friends and students from Brigham Young University to bring glasses to Ethiopia. He said he was inspired by his trip to Guatemala years ago and remembers seeing the way a simple pair of glasses changed the way people saw life.
"I met one lady who had vision problems her whole life," Tolman said. "When we gave her glasses it was like she was seeing the world for the first time, seeing her children for the first time. It was amazing to see the difference it made in her life."
Tolman went on to serve a mission for The Church of Jesus Christ of Latter-day Saints in Ethiopia. He returned home ready to take the experiences he'd had as a teen in Guatemala and help the people in Africa.
"There are 80 million people in Ethiopia and almost 90 percent need glasses," Tolman said. "Most need reading glasses more than prescriptions."
Along with students from BYU's Social Venture Academy, Tolman put together the idea for 20/20 International, an organization that works to make eyeglasses affordable and accessible to Ethiopians.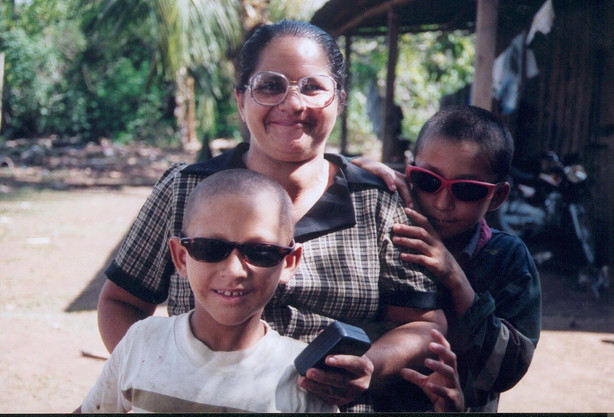 There are few places a person can go for glasses in Ethiopia, Tolman said. And currently the cost per pair is about $50.
"That's about 10 percent of an average person's yearly salary," he said. "Imagine if in the United States one pair of glasses cost $5,000. It would be hard to pay for, for sure."
He said 20/20 International is working to create an organization within the country to operate without the constant need for donations from outside sources. The group has found a way to offer glasses for $15 a pair, and Tolman said he and his colleagues hope the model they've envisioned will create a sustainable resource for optical help in Ethiopia.
"There are a few other groups that provide glasses in Africa," Tolman said. "They operate at a huge loss every year. We decided to create a sustainable organization that would be able to stay in the country for many years."
Along with bringing affordable eyeglasses to the country, Tolman said they've set up a model for employee "vision consultants" in Ethiopia who will act as a point of reference for locals who need eye help.
---
I've seen many people who are so smart but don't have the same opportunities we have here.
–Peter Tolman
---
"They are the arms and legs of our organization," Tolman said. "They'll be trained much like an optician would be here. They'll hold training events, work with government, churches and schools and teach people in the communities who need vision help."
These employees will earn $5 for every pair of glasses they sell. In one week, Tolman said the three vision consultants working for the group in Ethiopia have been able to make more than they made previously in a year.
The 20/20 International group is raising funds for its official launch in July. The organizers have been testing their model for the last few months and have already experienced success on a small scale. Now, Tolman said, he's hoping to see the vision he had as a teenager come full circle.
"I've seen many people who are so smart but don't have the same opportunities we have here," Tolman said. "We're going to continue to grow, and if things grow well, we plan on expanding into Uganda and across eastern Africa."
×
Related Links
Related Stories