This archived news story is available only for your personal, non-commercial use. Information in the story may be outdated or superseded by additional information. Reading or replaying the story in its archived form does not constitute a republication of the story.
SALT LAKE CITY — They were the words that broke the hearts of thousands of young girls around the world.
"I would like to make a special announcement: that I've chosen to serve a full-time mission."
Immediately, the sold-out crowd in Salt Lake City erupted into cheers as pop singer David Archuleta spoke those words into the microphone about his mission for the Church of Jesus Christ of Latter-day Saints.
The teenager from Murray, Utah, gained an international fan base following his second place finish on "American Idol" in 2008.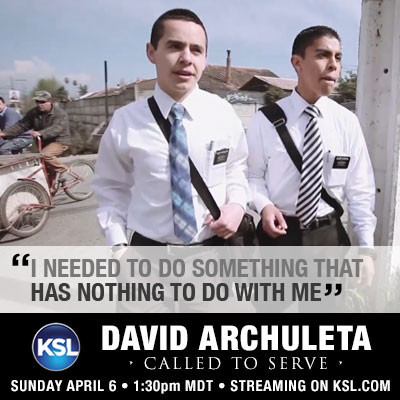 At age 18, Archuleta released a self-titled debut album that sold over 750,000 copies in the U.S. and 900,000 copies worldwide.
"A lot of people told me, well, you don't have to go on a mission; you're doing a lot of good in what you're doing," Archuleta said. "And, it was really a conflict because I had always wanted to go on a mission when I was little."
KSL partnered with the LDS Church Missionary department to bring viewers "David Archuleta: Called to Serve."
---
Irinna Danielson is a special projects producer for KSL-TV. Contact her at idanielson@ksl.com.
×
Photos
Related Stories