Estimated read time: 7-8 minutes
This archived news story is available only for your personal, non-commercial use. Information in the story may be outdated or superseded by additional information. Reading or replaying the story in its archived form does not constitute a republication of the story.
It's hard to miss news of a startling trend in the headlines: Childhood obesity is on the rise and its consequences are leading to a domino effect of health issues — including more cases of Type 2 diabetes diagnosed in kids.
According to the Centers for Disease Control and Prevention, Type 2 diabetes has been dramatically raising in children during the last three decades, with an estimated 215,000 kids nationwide who currently live with the condition.
The uptick in Type 2 diabetes cases is the result of an increasing number of overweight and obese children, a separate trend caused by a number of factors, said Carolyn Sanchez, M.D., a pediatrician at the University of Utah's South Jordan Health Center.
Easy access to fast food, families with two working parents, and decreased physical activity are all factors that influence weight gain in children in some cases, she said. Today's generation of children also have increased access to technology and often spend more time playing computer and video games than they do in engaging in creative, active play. But if your child is diagnosed with Type 2 diabetes, there are a number of steps to make sure his or her life is on track for a healthy future.
Dr. Sanchez offers advice on how family's can move forward when dealing with what may be an unexpected diagnosis of Type 2 diabetes in a child.
Q: A diabetes diagnosis may seem frightening to both parents and children at first. What is your advice to parents and children on how to work together to develop a healthy diet plan following the diagnosis?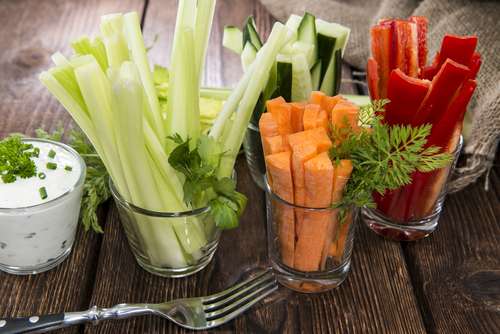 Dr. Sanchez: It's important to have a conversation with your child's pediatrician on how your family can work together to develop healthy lifestyle habits. Sometimes, it's just a matter or rethinking simple activities that you already do — maybe you start walking to school instead of driving and you go out for a hike one weekend instead of watching a movie at home for family entertainment. As far as trying to get information about helpful changes in diet, families can use myplate.gov as a great teaching tool. Getting the family involved by participating with the child in meal planning and food discussions, working with a nutritionist, and setting realistic goals and rewards as a family for healthy eating and meeting exercise goals are important initial steps. If a child diagnosed with Type 2 diabetes or is obese, following up regularly with a pediatrician or other primary health care provider is very important so monitoring of other weight-related conditions can take place.
It's also important to make your child feel empowered in the process of making lifestyle changes. Let him or her tell you about what their own goals are and let them make suggestions for fun family activities. Remember to focus on healthy things to do instead of telling a child what they can or can't have: Instead of saying, "You can't have soda" you could suggest drinking a glass of water before a child has a sugary drink.
And don't give up. Change is always hard, and you and your child's goals may not be met immediately. Even small changes make a big impact. Don't yell or put your child down, and try your best to keep eating times and outlooks on food and exercise positive.
Q: A diabetes diagnosis can come with an emotional side — it's no fun to be the kid at the birthday party who can't eat any cake. What is your advice for parents who are trying to help their children cope in situations where they may feel left out or may feel like they are missing out on all the fun?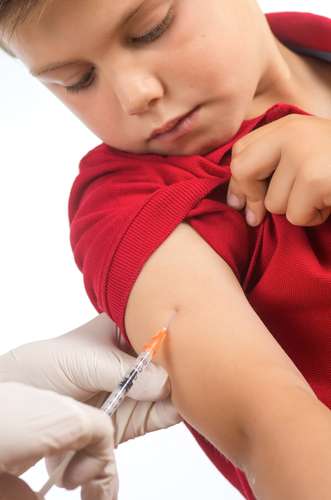 Children with Type 2 diabetes can have fun at birthday parties and other special events. Parents can help take the focus away from the food and help them enjoy the activities involved with these celebrations. When it comes to food, moderation is key. Discussing the upcoming scenario with the child beforehand and coming up with a plan will help make the child less anxious and feel more confident. They can have cake, but watching their portion sizes or making a choice to eat the healthier options available. This strategy will help them be successful in reaching their goals. If they are able to reach their goals, this will help teach them a life lesson that they can do hard things and be successful.
Learn more
Want to chat more with Dr. Sanchez or another University of Utah Health Care physician who can help with your family's diabetes needs more specifically? Call 801-213-4500 to schedule an appointment at the University of Utah's South Jordan Health Center at 5126 W. Daybreak Pkwy, South Jordan, UT 84095.
Diabetes affects an estimated 25.8 million people in the U.S. (90 to 95 percent have type 2 diabetes)--18.8 million have been diagnosed, but 7 million are unaware they have the disease. According to the American Diabetes Association and the CDC, those affected include:
2. 12.6 million U.S. women (10.8 percent of all women age 20 or older) 3. 13 million U.S. men (11.8 percent of all men age 20 or older 4. 215,000 people younger than age 20 5. 10.9 million adults older than age 65 6. 4.9 million non-Hispanic African-Americans (18.7 percent of all African-Americans age 20 or older) 7. 15.7 million white Americans (10.2 percent of all white Americans age 20 or older) According to the most recent statistics, diabetes was the leading cause of preventable blindness and the fifth leading cause of death from disease in the United States. Diabetes costs over $116 billion annually in direct medical costs. Diabetes costs $58 billion annually in indirect costs (loss of work, disability, loss of life).
What is type 2 diabetes?
Type 2 diabetes is a metabolic disorder resulting from the body's inability to produce enough, or to properly use, insulin. It has previously been called non-insulin-dependent diabetes mellitus (NIDDM). Without enough insulin, the body cannot move blood sugar into the cells. It is a chronic disease with no known cure.
What causes type 2 diabetes?
The exact cause of type 2 diabetes is unknown. However, there is an inherited susceptibility which causes it to run in families. Although a person can inherit a tendency to develop type 2 diabetes, it usually takes another factor, such as obesity, to bring on the disease.
What are the symptoms of type 2 diabetes?
The following are the most common symptoms for type 2 diabetes. However, each child may experience symptoms differently. Symptoms may include:
15. Frequent bladder and skin infections that are not easily healed 16. Frequent urination 17. Weight loss despite increase in appetite 18. Unusual thirst 19. Blurred vision 20. Extreme weakness and fatigue 21. Irritability and mood changes 22. Nausea and vomiting 23. High levels of sugar in the blood when tested 24. High levels of sugar in the urine when tested 25. Dry, itchy skin 26. Tingling or loss of feeling in the hands or feet Some people who have type 2 diabetes exhibit no symptoms. One-third of all persons with diabetes do not know they have the disease.
The symptoms of type 2 diabetes may resemble other problems or medical conditions. Always consult your child's doctor for a diagnosis.
What is the treatment for type 2 diabetes?Specific treatment for type 2 diabetes will be determined by your child's doctor based on:
30. Your child's age, overall health, and medical history 31. Extent of the disease 32. Your child's tolerance for specific medications, procedures, or therapies 33. Expectations for the course of the disease 34. Your opinion or preference The goal of treatment is to keep blood-sugar levels as close to normal as possible. Emphasis is on control of blood sugar (glucose) by monitoring the levels, regular physical activity, meal planning, and routine health care. Treatment of diabetes is an ongoing process of management and education that includes not only the child with diabetes, but also family members.
Often type 2 diabetes can be controlled through losing weight, improved nutrition, and exercise. However, sometimes, these are not enough and either oral or injected medications and/or insulin must be used. Treatment may include: 35. Proper diet 36. Weight control 37. An appropriate exercise program 38. Proper hygiene Insulin replacement therapy (under the direction of your child's doctor)
To see other article sponsored by University of Utah Health Care click here.
×
Most recent Utah stories