This archived news story is available only for your personal, non-commercial use. Information in the story may be outdated or superseded by additional information. Reading or replaying the story in its archived form does not constitute a republication of the story.
SPRINGVILLE — Diana Smith of Springville took a look at herself in the mirror last year after her brother came home from his mission 100 pounds lighter.
She had been on diets before with some success, but it always came back. With the help of exercise, changing her eating habits, Instagram and bit of sheer determination, Smith has lost more than 100 pounds in 12 months.
Smith said she struggled with weight her whole life and never learned how to eat healthy.
"I just ate what I wanted and what satisfied me, which usually was not good for me," she said. "When I got married, I even gained more weight because through dating we would eat out a lot."
Right after Smith got married, she dieted for two months and lost almost 20 pounds, but gained it back after dropping her diet. After she had her first baby, she said she did the same and lost 40 pounds, but gained it right back.
When her brother returned home from serving a mission for The Church of Jesus Christ of Latter-day Saints in January 2013, she was shocked. He walked through the airport terminal weighing 100 pounds less than when he had left.
"He really opened my eyes that I can do this for myself too," Smith said. "That same week he got home, I decided to change."
She started eating healthy, cooking all her meals, counting calories and making exercise a daily priority. Smith also started tracking her progress on Instagram in March 2013.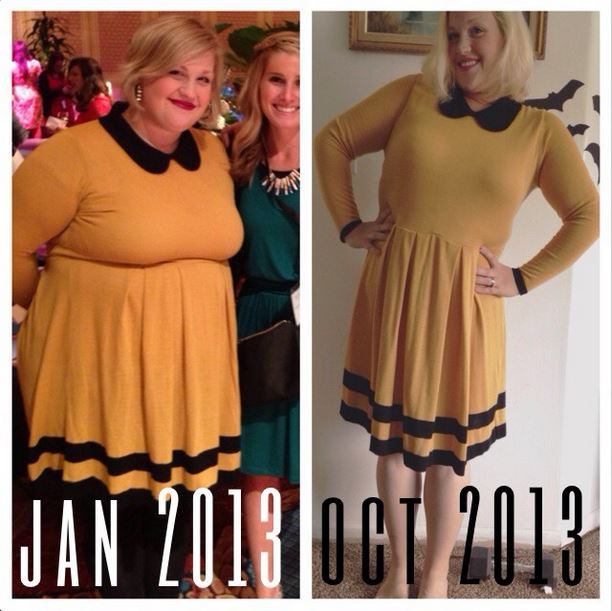 "It was a great day for a long walk. Plus I did a mile on the treadmill right before. I've lost 6 lbs in 2 weeks," she wrote on Instagram with a picture of the scenery and her walk stats from an app.
From there, she started posting before and after pictures to track her progress.
"I wanted a place to share my story because weight loss is such a hard thing to conquer," she said of her reasons for being so open about her weight loss. "Not only did I want the support from others, but I wanted people to see that even though you may be busy with life, you can lose weight. There have been moments where I think, "What the heck, I just don't want to do this anymore." Excuses just pile up and then I think, but what will my Instagram followers think."
By the end of March, she had lost 10 pounds. At the end of May, she was down 33 pounds. In September, she ran her first 5K. In October, she finished a half-marathon. Smith said she kept making time for exercise every day, no matter what, and learned to love eating healthy. And all along the way, she kept tracking her progress on Instagram.
By November, Smith had lost 84 pounds. She credits time management for part of her success.
"Life with kids and family is hectic while maintaining weight loss. I have to plan out my exercises and what I eat, which can get tricky, especially when I have no time to do either," Smith said. "However, I always make it a priority because I have decided to take care of myself along with my children. Not only do they deserve a healthy mom, but I do deserve that for myself."
Smith's typical day involves waking up with her kids around 8 a.m. Some days, she will get up and exercise before her kids get up. She makes a protein shake for breakfast, gets ready for her day, and plans out her meals, which she said "helps with less snacking and cheating."
She runs errands after lunch and her family enjoys a healthy, homemade dinner when her husband gets home from work. Then after her kids are in bed, she hits the gym and gets in a hard workout.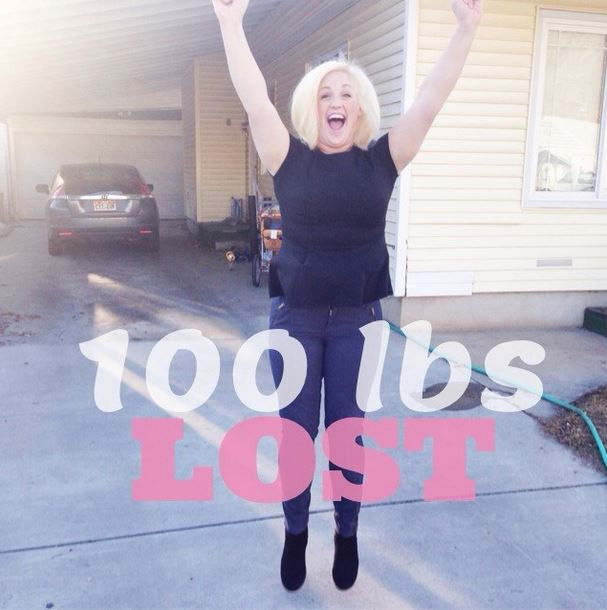 "Before my weight loss, exercise was never something I thought about. I would have pancakes, donuts, sugary cereal for breakfast," Smith said. "Sometimes, I would take naps while my kids were still awake because I was so lethargic. I had no energy."
According to her Instagram photos, Smith has come a long way in just a year. She finally hit the 100 pound mark at the end of January and said she was overjoyed. She also weighs under 200 pounds for the first time in her adult life.
She sent in her story to be featured on "The Rachael Ray Show" and producers contacted her within a few days to be on the show.
"I was beyond excited to not only share my story to my friends and family, but nationally, that was thrilling," Smith said. "Rachael Ray is such a big deal to me that even her knowing who I was made me feel so good."
Smith's Instagram followers have blossomed from a few thousand to more than 22,000, with more people following her daily. She said her favorite part about posting her journey on Instagram is letting others know they can do it, too.
"You don't need to have lots of money, time or even resources. You just need to have a desire to lose weight and then go from there," she said. "Reaching 100 pounds was super hard and challenging, but overall, I look back and think how fast it went by and how simple it was."
To read more about Smith's journey, visit her Instagram @livylovestorun.
Do you have a weight loss story you want to share? Contact tsnowder@ksl.com for more information.
×
Photos
Related Links
Related Stories