SALT LAKE CITY — The start of a new year brings the perfect opportunity to try new, exciting types of food or gain new appreciation for old favorites.
One legend has it that an old lady discovered how to make sushi when she hid her pots of rice from thieves — when she returned to pick them up, she found the rice had fermented and birds had dropped pieces of fish into the mix for a tasty new meal. Now, anyone can enjoy her lucky discovery.
Sushi is something people often think they will either love or hate, but we're confident everyone can find something to fit their tastes at one of these Utah sushi shops. To ensure the perfect experience, just add a magical cup of miso soup to the side.
The owners must have been feeling confident when they named this shop the Japanese equivalent of "No. 1 sushi." Housed in an open space with stained glass windows, the restaurant offers Happy Hour deals Mon through Thurs. One of the shop's most popular items is the Ichiban Spider specialty roll, which features crab, mango, avocado, cucumber, spicy tuna and salmon.
336 S. 400 East, Salt Lake City
801-532-7522
At this bistro, patrons can choose to enjoy their sushi while sitting in comfortable booths set in the traditional Japanese style. The restaurant focuses on using sustainable ingredients and offers specialties like the Spicy Geisha and Playboy rolls, in addition to tender sashimi.
67 W. 100 South, Salt Lake City
801-595-8888
In this modern space, guests have the option of sitting at the sushi bar where they can place orders directly with the sushi chef and watch as tasty creations are crafted. The restaurant is often bustling with patrons, but people stick around for specialty rolls like the spicy TNT and even classic, simple pieces of sushi with just the fish and rice.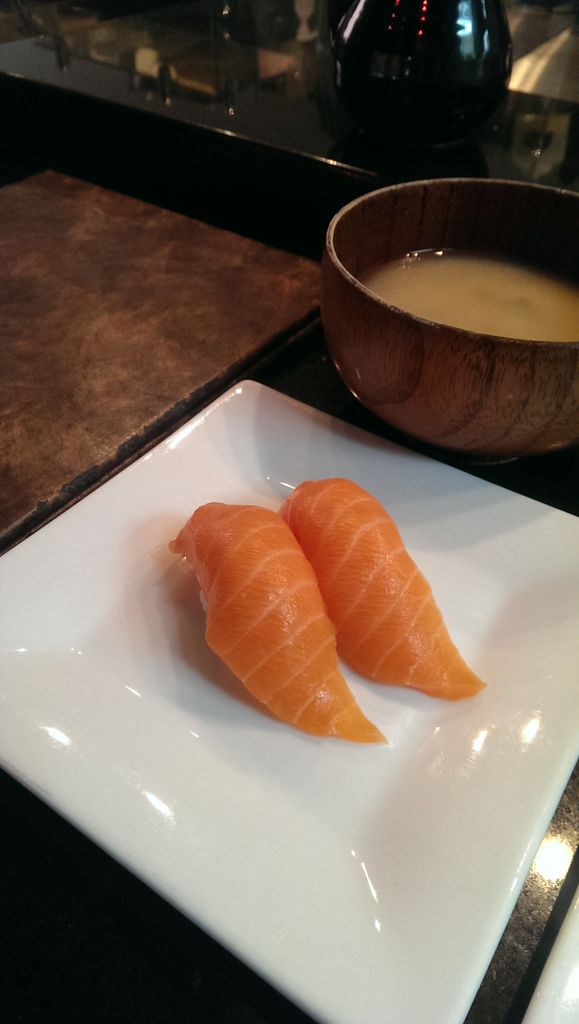 18 West Market Street, Salt Lake City
801-519-9595
Both affordable and delicious, this shop offers sushi to satisfy all taste buds in an inviting space. Try the Maui Wowie roll with mango for some fruity goodness, the Albacore Garlic for a savory bite or the Vegas for a fried roll with a smooth cream cheese filling and crunchy finish. Guests can also visit hand-carved houses in the garden that are nearly 300 years old and were imported from Vietnam.
722 South State Street, Salt Lake City
801-363-7272
With a Japanese name that means "snow mountain," this cozy sushi bar provides an escape to Japan from Park City's historic Main Street. For a spicy kick to warm you up after coming off the snowy streets, try the Executive roll which features crunchy tempura shrimp, avocado, lime and habanero sauce.
If you're going out to eat with someone who hasn't yet been convinced of the virtues of sushi, you can lure them here with Yuki Yama's Wagyu Beef Tataki. Placing an order will bring thin, tender slices of meat to the table to for you to cook yourself on a large block of Himalayan salt that is so hot the beef will be ready in seconds.
586 Main Street, Park City
435-649-6293
×
Photos
Related Stories