Estimated read time: 8-9 minutes
This archived news story is available only for your personal, non-commercial use. Information in the story may be outdated or superseded by additional information. Reading or replaying the story in its archived form does not constitute a republication of the story.
PROVO — After a stellar career as a wide receiver at BYU, Ben Cahoon was drafted by the Montreal Alouettes of the Canadian Football League in 1998. In his 13-year professional career, Cahoon won the league's MVP award twice, was a member of three Grey Cup winning teams (the CFL's equivalent of the Super Bowl), and set the CFL's all-time receptions record.
After his retirement from the CFL in 2010, Cahoon accepted a position at his alma mater as a wide receiver's coach. When then-offensive coordinator Brandon Doman was fired after the 2012 season, Cahoon was not retained by current offensive coordinator Robert Anae.
A few weeks ago, Cahoon received a phone call from the CFL commissioner informing him that he was being inducted into the CFL Hall of Fame. KSL.com had the opportunity to ask Cahoon about his experience as a professional football player in Canada, as well as his experience at the Y as both a player and a coach. Here's a transcript of the conversation.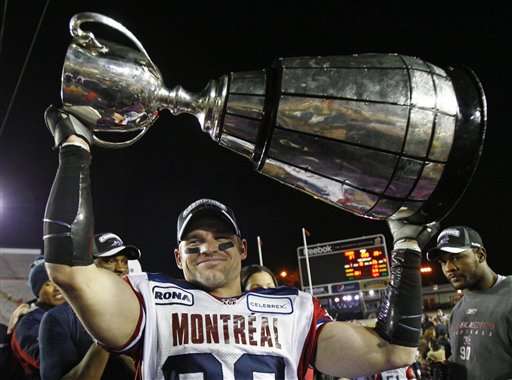 KSL.com: After your career at BYU, you became a legend in the Canadian Football League. How does it feel to be inducted into the CFL Hall of Fame?
Ben Cahoon: When the commissioner called and shared that news a few weeks ago, a flood of emotion rushed through me. My shock was immediately replaced with gratitude for all of my incredible teammates and family. No one receives an honor like that without a tremendous circle of support. Football is the greatest team sport in the world where everyone plays a crucial role and every player on the field is interconnected. This Hall of Fame honor is a powerful demonstration of that.
KSL.com:What is your favorite memory from your playing career in the Canadian Football League?
BC: Winning our first Grey Cup Championship was the most memorable. It had been something like 25 years since Montreal had won the championship, and the people of Quebec were ready to celebrate when we brought the cup home. The victory parade down Saint Catherine's Street in downtown Montreal was absolutely magical. Over 1 million fans lining the street with confetti raining down from high-rise office buildings — just awesome.
KSL.com: How does Canadian football differ from football in America?
BC: The major differences are that the field is wider; you only have three downs instead of four; and you play with 12 guys, not 11. Other than that, it's just football and you still have to go out there and beat the guy who is lined up in front of you. The one less down and the wider field force you to be a bit more creative with your offense and pass the ball more, which is always a good thing.
KSL.com: What were CFL fans like?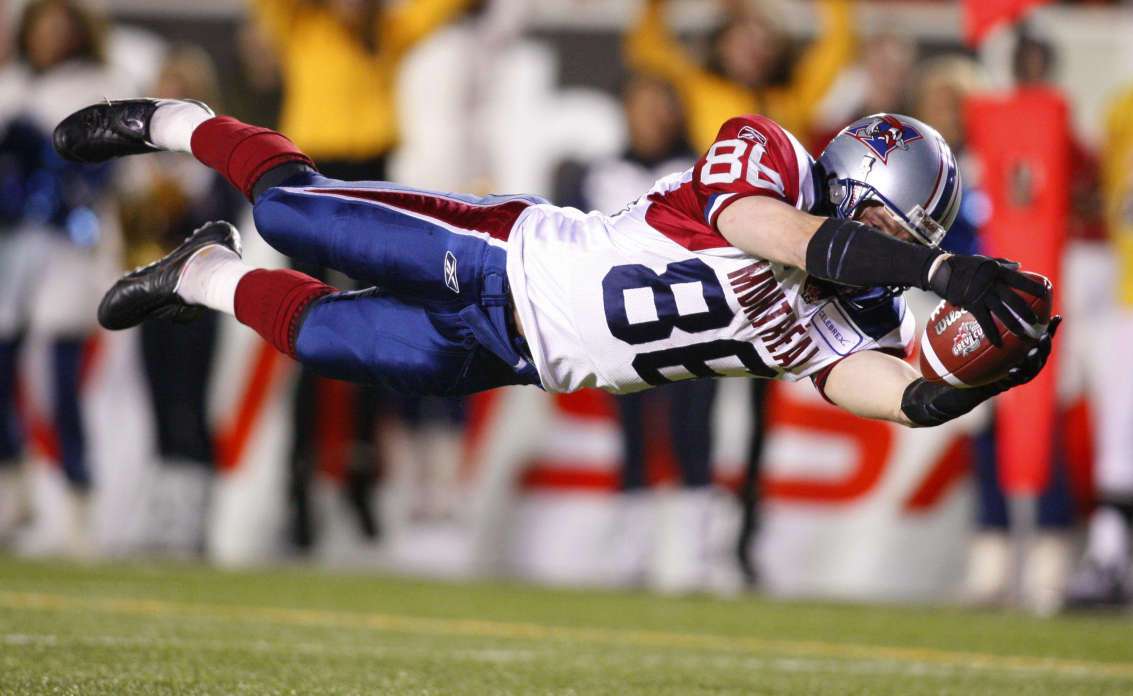 BC: They were great. They were passionate, enthusiastic fans who enjoyed their football while buying time until hockey season started (laughs).
The CFL has been around for more than 100 years, and the history and tradition is strong up there. There is a reason Greg Wrubell can't resist the occasional CFL reference on the air: It's in his blood.
KSL.com: What was the coldest weather you ever played a football game in?
BC: Probably the 2010 Grey Cup. It was minus-5 degrees Celsius at kickoff (23 degrees Fahrenheit) with a healthy wind. Took as much energy to stay warm and focused as it did to play the game. The sun went down shortly after the opening kickoff, so it got significantly colder from there. My wife swears that the 2002 Grey Cup game was colder. I guess it's hard to differentiate between minus-3 and minus-6 degrees Celsius when your hands and feet are numb.
KSL.com: Looking over your career, it says that you once kicked a game-winning field goal in OT while in the CFL because your starting kicker was ejected from the game. What on earth did a kicker do to get tossed, and when was the last time you had kicked field goals before that?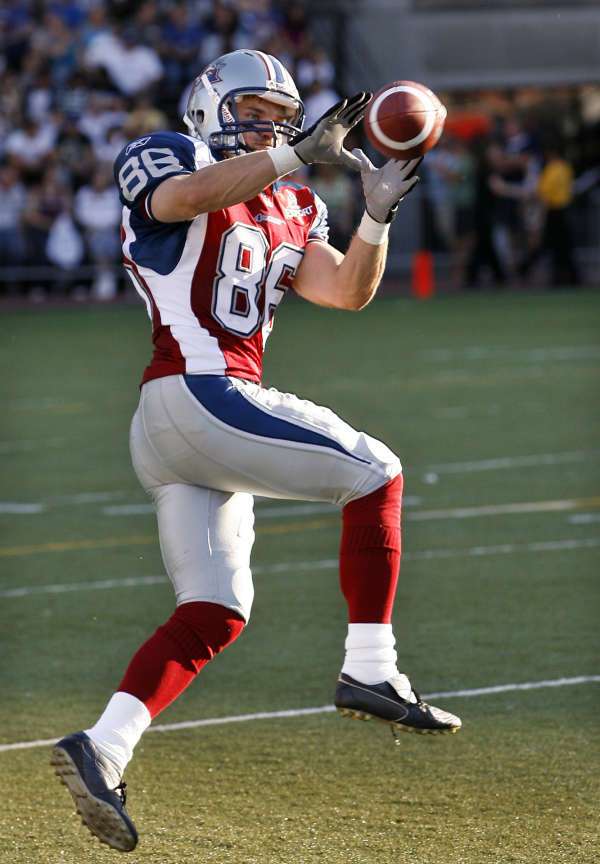 BC: (Laughs) that may be the coolest thing that happened in my 13 years up there. Our opponent was aware that our kicker was a bit of a hothead, and they had a guy absolutely harassing him on every kickoff. Near the end of the game, our kicker had had enough and threw a punch and was ejected. Turns out that the game went into overtime and we needed a field goal to win. I was always messing around kicking before practice and I was the guy that the coaches would have kick a field goal at the end of practice to determine if the team had to condition or not, so I suppose that's how I became the emergency kicker.
I remember my coach asking me what my range was, and I had no idea what to tell him. I had never kicked a field goal in a game before (high school, college or pro) and wasn't sure of my range. Crazy thing was that I was the holder for field goals as well, so we had to have an emergency holder who was as nervous as I was — total miracle that the operation worked. All those years of youth soccer paid off.
KSL.com: You played for LaVell Edwards. How would you describe him as a man and as a coach?
BC: LaVell is as classy of a guy as you will ever find. He was a master at managing all the facets of a national powerhouse football program and did it while universally gaining the adoration and respect of fans and the media without ever losing that personal touch. He never intentionally drew attention to himself or BYU; he just let his football team speak by the way they played. He was and is the classic example of under-promising and over-delivering.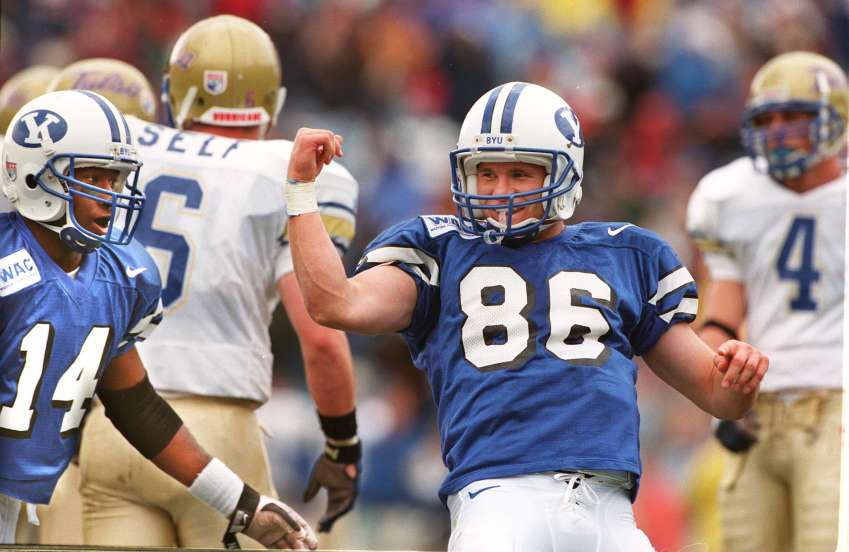 KSL.com: What is your favorite memory from your playing career at the Y?
BC: Definitely the Cotton Bowl victory. It was such an exciting and dramatic game that capped one of the finest football seasons ever at BYU.
KSL.com:Recently your former teammate, Steve Sarkisian, accepted a position as the head coach at USC. What was he like as a teammate? How do you think he will do in his new role?
BC: I am really happy for Steve. That has to be one of the most prestigious jobs in all of football. He deserves that shot, and I think he will do really well. He is a known commodity at USC, so I don't think it is a very risky hire for them. He is a tireless worker. I ran into him out on the recruiting trail in California when he was at Washington and he told me that he was out on the road every day that he legally could (per NCAA rules), and that really surprised and impressed me. He is a smart football guy who has played the game, so there are sound reasons for the things he does and asks his players to do. Many people forget that he played in Canada for three or four years (laughs).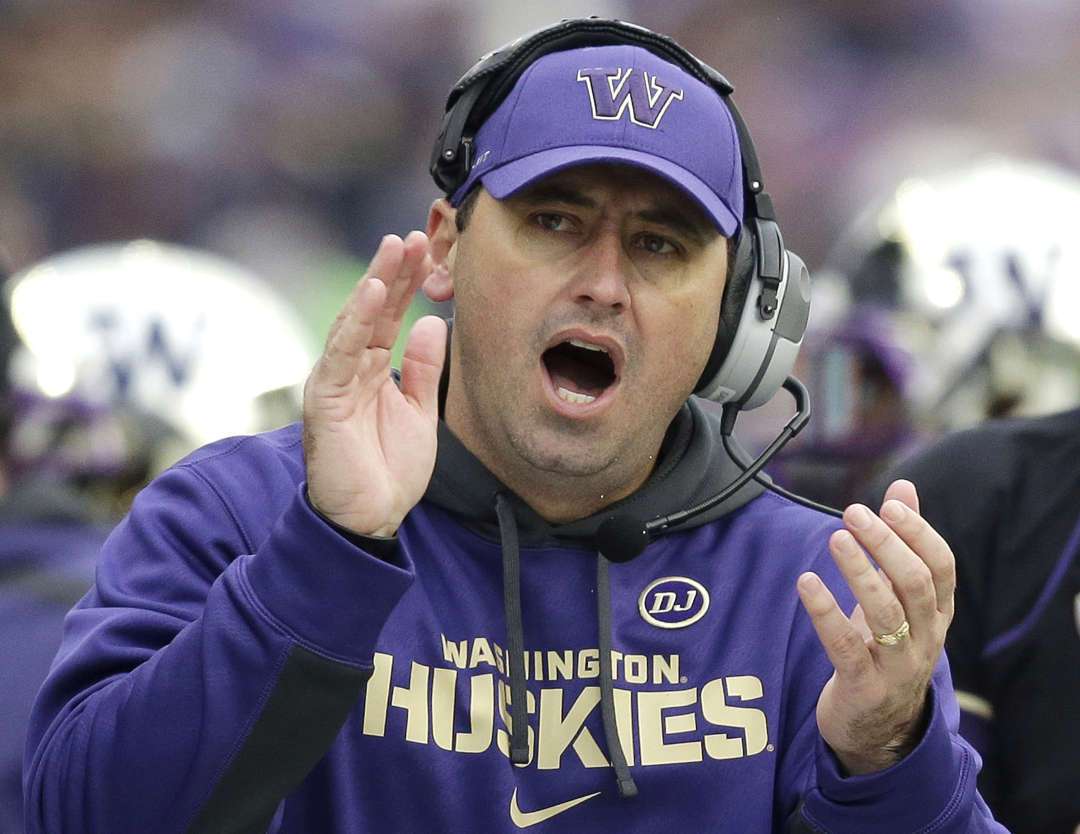 He was a fantastic teammate while at BYU. All business on the field; if you made plays, then you were his guy. If not, he had no time for you. Steve was a very smart quarterback who would beat you with his mind, accuracy and anticipation more than with his arm strength. My favorite memory of him probably occurred at the Cotton Bowl when he lassoed the Kansas State bench and pulled them in. That was maybe a little over the top, but totally spontaneous.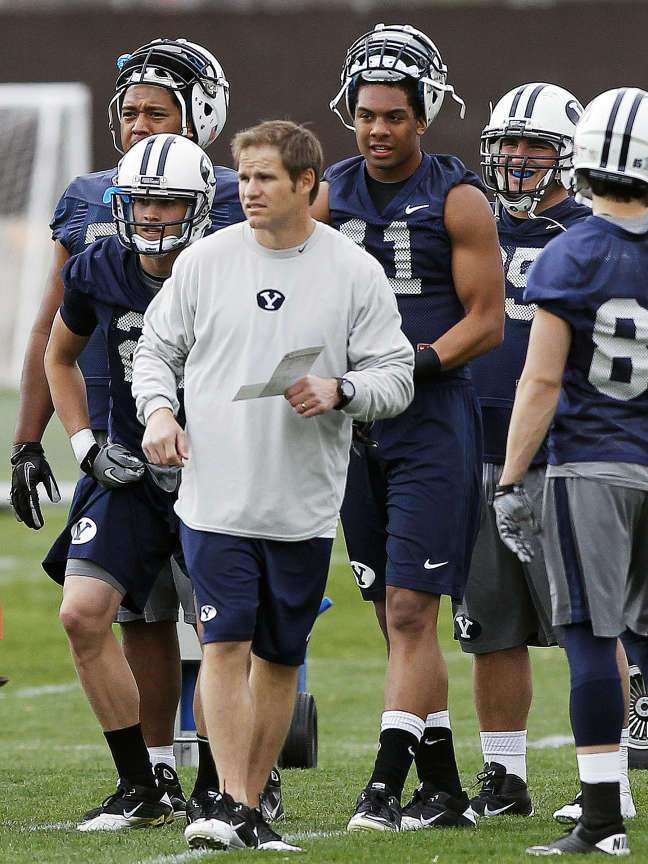 KSL.com: Speaking of former Cougars coaching, are you planning on pursuing a coaching career again?
BC: I love coaching, but it is a brutal profession. My family has already sacrificed a lot to allow me to play and coach. The situation would need to be pretty unique in order for me to justify jumping back into it in the near future.
KSL.com:How do you think one of the players you coached, Cody Hoffman, will do as a professional football player?
BC: Cody is such an incredible, gifted athlete and is definitely an NFL-caliber wide receiver. There are only a few other humans that fight and play the ball in the air as well as he does. When he is drafted will depend a lot on how well he performs at the combine and at BYU's pro day. I am sure NFL scouts are hoping to see explosiveness and an ability to create separation from defensive backs to go along with his size and ball skills.
KSL.com: What were some things you learned in your experience as a coach in Provo?
BC: I learned that while everybody loves football, football loves no one. Football is such a great game, but the business side of the profession as a whole has become pretty merciless.
KSL.com: Do you have any regrets or things you would redo about your coaching career?
BC: I regret that I won't get a chance to coach the guys that I became really close to and had a hand in recruiting to come to BYU — guys like Dylan Collie, Talon Shumway, Josh Weeks and Michael Davis.
×