Estimated read time: 2-3 minutes
This archived news story is available only for your personal, non-commercial use. Information in the story may be outdated or superseded by additional information. Reading or replaying the story in its archived form does not constitute a republication of the story.
SALT LAKE CITY — A Utah couple plans to keep looking for a plane that disappeared in the Idaho backcountry two weeks ago. Their grandson and his fiancée were two of the five people on board.
The single-engine plane was flying from eastern Oregon to Montana Dec. 1, when it dropped off the radar, essentially disappearing, near Cascade, Idaho. Those on board haven't been heard from since.
Dave and RoJean Norton, grandparents to missing passenger Jonathan Norton, have been in the Cascade area over the past couple of weeks helping to search for the small airplane. But on Dec. 14, Valley County Sheriff's officials called off the search "due to weather conditions and no new leads."
A private firm plans to continue the search for the plane; and while the Nortons hope the aircraft can still be found, they're also being realistic.
"There is no evidence that there was survival that would lead one to have hope that maybe they're hiding someplace," Dave Norton said.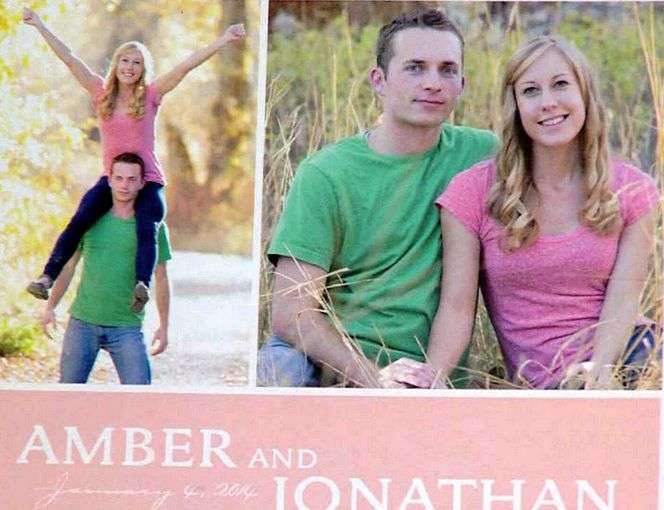 As a mechanical engineer, Dave Norton knows logistics of the plane's navigational track in the rugged desolate area. He said he has an idea of what challenges the pilot was facing when the plane dropped off the radar in Idaho's backcountry.
"Visibility was very low and temperatures were low and very rough mountain terrain, dense with trees," Dave Norton said, "so it's literally looking for a needle in a haystack."
Over the past several years, the Nortons said Jonathan Norton spent school breaks and holidays at their Ogden home while his parents remained in Wisconsin.
"Family is what it's about," Dave Norton said.
Jonathan Norton and Amber Smith were planning to be married Jan. 4. Dave and RoJean Norton said the couple were seniors at BYU Idaho, studying accounting, and were planning to begin their lives as a married couple in the Oakland, Calif.
Amber's father, 51-year-old California software executive Dale Smith, was the pilot of the plane. His son brother, Daniel Smith, and his wife, Sheree, were also on board.
×
Photos
Related stories
Most recent Utah stories