Estimated read time: 7-8 minutes
This archived news story is available only for your personal, non-commercial use. Information in the story may be outdated or superseded by additional information. Reading or replaying the story in its archived form does not constitute a republication of the story.
SALT LAKE CITY (AP) — Phil Davis closed his eyes and described what he was tasting.
"It is almost like being on a roller coaster," he said.
"Clack, Clack, Clack," comes the sound of his tongue slapping the roof of his mouth.
The flavors in the chocolate began to increase until he experienced "crashing waves of grapefruit" with undertones of lime, a brief taste of mustard, more grapefruit and a final hint of blue cheese.
Davis' company, Coleman and Davis Artisan Chocolate, is among the fine chocolate companies in Utah that just might put the state on the industry map, said Matt Caputo, chocolate expert and Tony Caputo's director of marketing.
"The trade in Utah is definitely growing," Caputo said.
He predicts that within five years, Utah will be the central hub for chocolate in the country.
"It will be undeniable," Caputo said.
The bold prediction is backed by the growing popularity of the "bean-to-bar" chocolate movement, and the number of new companies expected to begin operations in Utah.
Domestic bean-to-bar producers in the Rocky Mountain region, which includes Colorado, Utah, Kansas, Idaho and New Mexico, have grown 83 percent over the past year, John Balmer, specialty chocolate buyer for Whole Foods Market, said.
Coleman and Davis Artisan Chocolate is one of at least four new chocolate companies that will launch in Utah in the next year. Caputo has tested three of the four and said they, in addition to Amano and Solstice chocolates, "will be better than the absolute best in San Francisco and New York."
UNDERSTANDING TERROIR
---
It's not a business you get dragged into. It's one you wander into willingly.
–Char Coleman, Coleman and Davis Artisan Chocolate
---
Growth in the chocolate market has been particularly evident in the past six months, Balmer said.
"People are moving out of the perception of a commoditized product to one that has terroir and origins," he said. Consumers are developing an increased awareness of the process behind chocolate-making and how that influences the flavors.
Terroir, a term typically associated with soil types as it relates to growing grapes for wine, is now a part of the conversation for beans. The beans take months to grow and up to several weeks to ferment. Consumers are willing to pay more for the unique differences of each chocolate product.
"It's become a product with a deep story and deep meaning," Balmer said.
When Balmer is looking for a bar to buy, he looks for the story behind the chocolate, or a chocolate maker who uses an innovative process to make or market their product. In other words, a unique roasting or grinding method may compensate for chocolate that is sourced from Belgium instead of Madagascar.
Utah's "broad scale impact" has yet to be determined, he said, because coastal cities still have the biggest impact and reach.
Although there are "some amazing things happening in Utah," he said, there are also great things happening in New York, Colorado, San Francisco and elsewhere.
However, Utah is one of the bigger national names because of its "innovative environment," he said.
"They're laying the groundwork for a lot of grassroot" growth, he said.
Utah already boasts the award-winning Amano chocolate, Crio Bru, popular Hatch's Family Chocolates and new rising stars Mezzo drinking chocolate and Solstice. Each store or factory is decorated with their collective obsession: real cacao beans, cacao pods or pictures reveal the rabbit hole into which each has fallen.
"It's not a business you get dragged into. It's one you wander into willingly," Char Coleman, business partner of Davis, said.
Italian-based Amedi took over the industry about 10 years ago and the American industry has since caught chocolate fever and continues to grow.
A TASTE FOR CHOCOLATE
In 2012, the United States imported the most chocolate in the world at $1.4 billion according to the United States Department of Agriculture, which was 18 percent of total chocolate imports worldwide.
"Generally speaking I'd say Utah is one of the top places for fine chocolate in the U.S.," Brady Brelinski, a founding member of the Manhattan Chocolate Society, said in an email.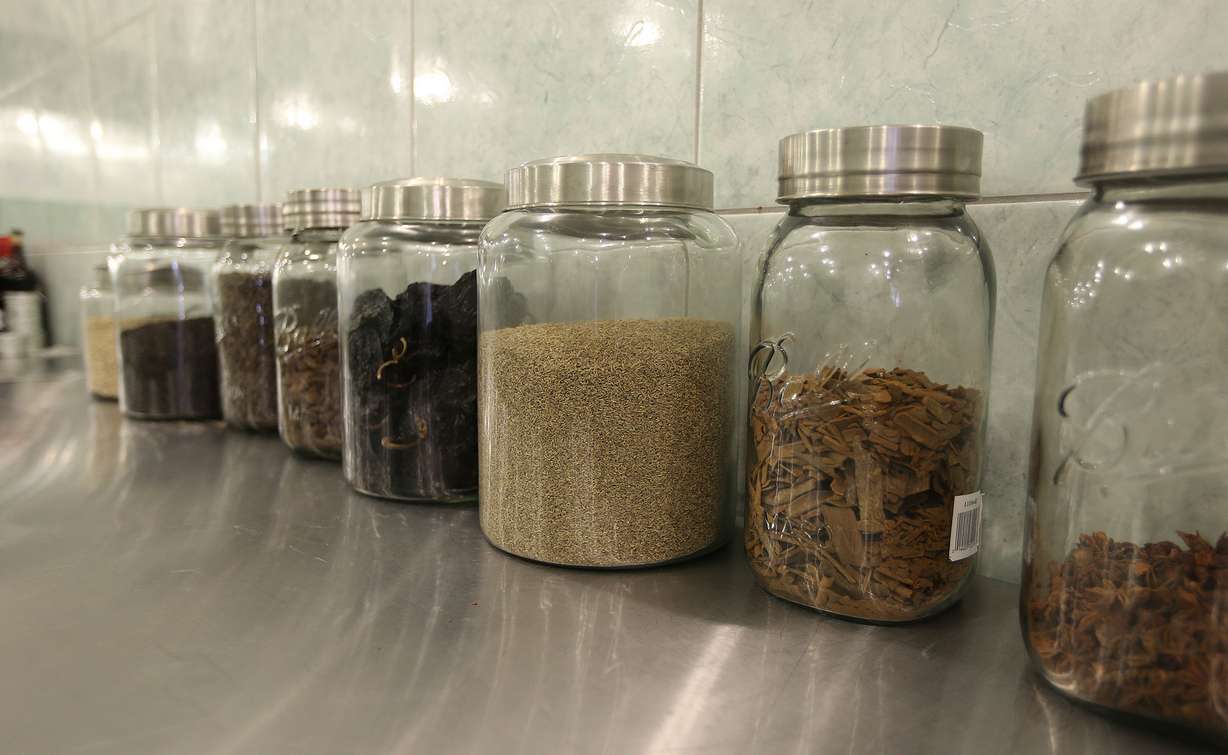 He bases this on the fact that Utah currently has three "craft chocolate" companies — Amano, Millcreek Cacao Roasters and Solstice. The other states with the most craft chocolate makers include California with 14, New York with 8, Hawaii with 7 and Oregon, North Carolina and Texas with four each.
He also bases this on the "very sophisticated chocolate scene" in Salt Lake, which has largely been fostered by Caputo.
"Matt (Caputo) has made fine chocolate readily available in SLC, provides education and tastings and fosters growth of this movement in general," he said. "There are only a few other areas in the U.S. with this level of appreciation of fine chocolate.
Caputo's company, and sister company A Priori Distribution, are the largest chocolate distributors in the state.
"I fell down the chocolate rabbit hole about seven years ago," Caputo said.
At that point he "couldn't stop consuming information about chocolate," he said. He tasted Domori chocolate, and he said it was the first time he had tasted "excellent chocolate in a focused setting."
Eventually he came to revel in the nuances that each bar and bean flavor had to offer.
For instance, a bar could be made of the same ingredients, on the same equipment, with identical roasting profiles, but taste radically different because of their origin. Each atmosphere is different, with different microbiology and moisture levels he said, affecting the beans' flavor.
He wanted to educate others.
When Caputos began offering free chocolate classes in 2008, it taught about 10 people every quarter. Now they charge $25 per class and teach about 75 people a month.
TYPES OF BEANS
The majority of the world's produced chocolate, anywhere from 70 to 90 percent, comes from Forastero beans. These beans are inexpensive and bitter. Companies will roast the beans to the point of burning and then mask the taste with vanilla and flavoring. Caputo describes it as having a "one dimensional flavor."
Criollo, the most coveted chocolate is less resistant to disease and increasingly rare. Although it is nearly impossible to prove that a bean comes from a pure Criollo strain, Caputo estimates that it accounts for about 2 percent of the world's chocolate. "It's almost like a fine chocolate disease," Caputo said.
---
It turns out that how you sample the chocolate is as (important) as the chocolate you sample.
–Phil Davis, Coleman and Davis Artisan Chocolate
---
Most beans begin fermenting while still in the cacao pod, surrounded by a white mucous-like substance. After this, many chocolate makers will then require that the beans be fermented further.
They are then shipped to the chocolate maker, where beans are sorted one by one to remove impurities or other materials that manage to make it into the sack.
Depending on the desired chocolate product, the beans may then be roasted, shelled, ground, mixed with pure vanilla, sugar and/or cocoa butter, tempered and shaped.
TASTING
During a chocolate testing he was guiding, Davis described an Amedi Blanco De Criollo as being "like a symphony in the mouth."
"Great chocolates always take you on a journey."
One of the reasons for this is that palates mature and their ability to detect tastes sharpens over time.
The aging process in chocolates also changes the flavors, making it a whole new experience with each tasting.
Davis claims to have pioneered the world's most sophisticated chocolate tasting method.
"It turns out that how you sample the chocolate is as (important) as the chocolate you sample," he said.
The method involves rubbing the widest surface area of a chocolate piece about the size of a nickel.
Step two, sniff the chocolate in small puffs of breath, keeping the mouth open partially. This trains the palate on what it is about to taste.
Next, place the chocolate on the tongue and press and rub the piece against the roof of the mouth for about 15 seconds, more if the chocolate is cool in temperature. Then chew the chocolate and move the flavors from the back of the tongue on the sides up to the tip of the tongue.
Distinct flavors arise from this, from fresh bread to blackberries or cherries.
Every step of the way — from fermenting the bean to winnowing (peeling), to roasting and conching — affects how the bean will taste.
"At every step you can destroy the potential that the chocolate has to offer."
___
Information from: Deseret News, http://www.deseretnews.com (Copyright 2013 The Associated Press. All rights reserved. This material may not be published, broadcast, rewritten or redistributed.) 12/7/2013 7:14:05 AM (GMT -7:00)
×
Photos
Related stories
Most recent Utah stories