Estimated read time: 4-5 minutes
This archived news story is available only for your personal, non-commercial use. Information in the story may be outdated or superseded by additional information. Reading or replaying the story in its archived form does not constitute a republication of the story.
This story is sponsored by Harmons. Want to talk to us in person? Stop by your local Harmons today for fun, friendly food advice.
SALT LAKE CITY — Every week one of the chefs from Harmons Grocery Stores will be answering your toughest culinary questions. No question is too big or too small and each week we'll award a pair of Harmons cooking school passes to one lucky viewer whose question is selected. Email your questions to askachef@harmonsgrocery.com.
This week's question comes from Crystal:
"Hi chefs! I'm hoping you can help me. This is my first year making Thanksgiving dinner and I want the turkey to be something no one will ever forget. What is the best way to keep my turkey moist give it a lot of flavor?"
After preparing my Thanksgiving turkey a few different ways, I have found that there are three things that are essential to creating a perfectly cooked, delicious, moist bird - brining, elevation and temperature.
Brining
Brining is a method used to "'hydrate" meat so that even though moisture is lost during the cooking process, the turkey will not dry out. Brining is also a great way to give some delicious flavor to your turkey. Brining recipes are generally equal parts salt and sugar with added spices and flavorings. Remember that if you are going to brine your turkey it needs to be fully thawed, so planning ahead is key if you are using a frozen turkey.


What culinary questions do you have? Let us know! Email our Harmons chefs at askachef@harmonsgrocery.com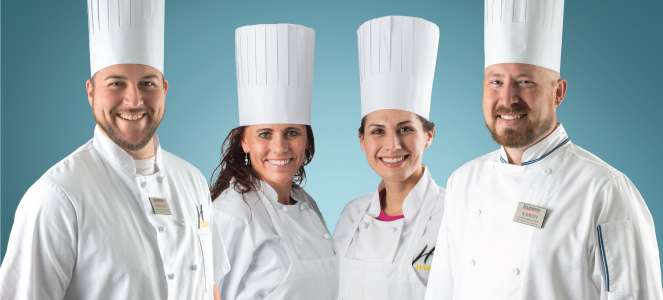 Elevation
To cook your turkey you should use a roasting pan with a roasting rack. If you don't have a roasting rack you can also cook your turkey on a bed of mirepoix (onions, celery, carrots). During the roasting process heat is circulated through your oven and around the turkey. Elevating your turkey also keeps it from swimming in its own juices, which allows the heat to move around and ensures even cooking from top to bottom.
Temperature
Roasting your turkey at the proper temperature is also key to creating the perfect Thanksgiving dinner. Preheat your oven at 500 degrees Fahrenheit. Place the turkey in the oven and roast at 500 degrees until golden brown, approximately 30 to 35 minutes. Reduce the temperature to 350 degrees Fahrenheit and continue to cook your turkey until the internal temperature of the white meat reaches approximately 162 degrees and the dark meat reaches 172 degrees. Keep in mind that there will be carry-over cooking after the turkey is removed from the oven.
Let it rest
After you remove your turkey from the oven, make sure you allow it to rest for at least twenty minutes before carving. Resting the turkey is important because it allows juices to redistribute through the entire bird, giving you a moist, delicious turkey.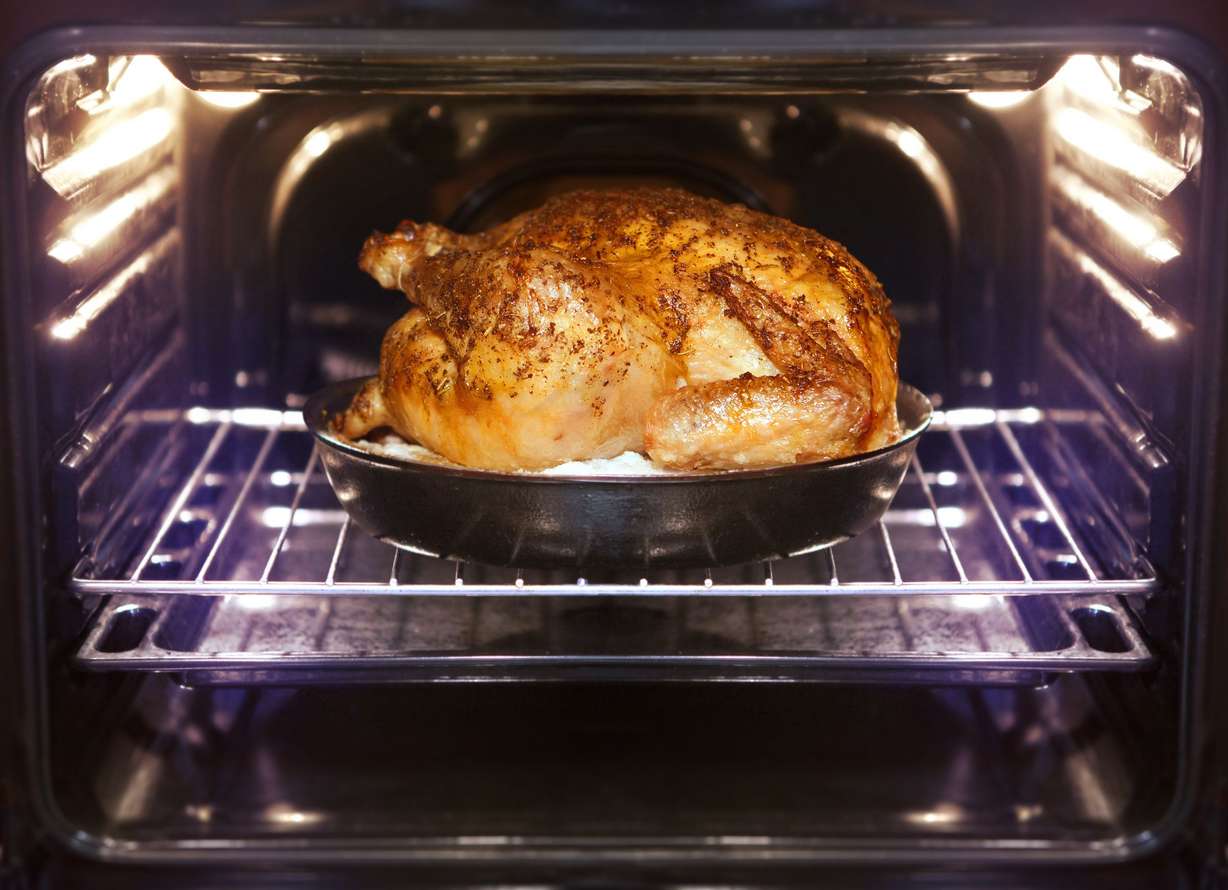 Below is the recipe I use to cook my family's turkey. With this recipe and the tips I shared above, I guarantee you will have a delicious Thanksgiving masterpiece that your family will love.
Brined Turkey
Ingredients:
14 to 16 pound thawed turkey, gizzards, neck, etc… removed (save these for delicious gravy!)
Related:
For the brine:
1 cup kosher salt
1 cup light brown sugar
½ gallon water
½ gallon stock (veggie, chicken or turkey)
1 teaspoon black peppercorns
3 cloves garlic
Fresh ginger
1 gallon ice water
Aromatics:
4 sprigs fresh thyme
2 sprigs fresh rosemary
6 leaves fresh sage
1 granny smith apple, slices
4 whole cloves
1 cinnamon stick
Mirepoix (use this on the bottom of your pan if you don't have a roasting rack)
3 cups yellow onions, large dice
1 ½ cups celery, large dice
1 ½ cups carrots, large dice
Directions:
1. Combine all brine ingredients into stock pot and bring to a boil. Reduce to a simmer and cook for 20 minutes allowing ingredients to steep. Chill in fridge. Add brine to ice water, (this will help keep the brine and turkey cold) and in a large enough container to hold both, place turkey and brine in container and brine at least 6 hours or overnight. Make sure to flip the turkey after half of the time has elapsed.
2. Preheat the oven to 500 degrees F. Remove turkey from brine, rinse and pat dry. Place the turkey on roasting rack or on a bed of mirepoix inside a roasting pan.
3. Add the aromatics to the inside turkey. Truss the legs of the turkey and tuck the wings underneath to prohibit burning of the tips. Brush the turkey with canola or vegetable oil.
4. Roast the turkey at 500 degrees Fahrenheit until beautiful golden brown, approximately 30 to 35 minutes. Reduce the temperature to 350 degrees Fahrenheit and continue to cook until internal temperature of white meat reads 162 and dark meat reads 172. Remove from oven and let rest at least 20 to 30 minutes.
You can also relax and let us do the cooking for you this Thanksgiving! Visit Harmons to order a chef prepared holiday dinner today.
Check out other Ask a Harmons Chef articles here.
×
Related stories
Most recent Utah stories