Estimated read time: 4-5 minutes
This archived news story is available only for your personal, non-commercial use. Information in the story may be outdated or superseded by additional information. Reading or replaying the story in its archived form does not constitute a republication of the story.
This story is sponsored by Harmons. Want to talk to us in person? Stop by your local Harmons today for fun, friendly food advice.
SALT LAKE CITY - Every week one of the chefs from Harmons Grocery Stores will be answering your toughest culinary questions. No question is too big or too small and each week we'll award a pair of Harmons cooking school passes to one lucky viewer whose question is selected. Email your questions to askachef@harmonsgrocery.com.
This week's question comes from Juan:
"Dear Chefs,
I love toasting and eating pumpkin seeds and pine nuts during the fall season. Besides toasting them, I really do not know how else to use them. Do you have any suggestions?"
Pumpkin seeds are not only delicious…they are good for you too. Pumpkin seeds contain high levels of magnesium, which helps lower blood pressure and improve heart health. Pumpkin seeds are also full of Zinc, Omega-3 fatty acids, and can be good for people dealing with diabetes and certain types of cancers. While you can enjoy pumpkin seeds on their own, Chef Kimberly Larsen from the cooking school at Harmons Bangerter Crossing has several tasty ideas to help you incorporate them into more of your snacks and meals: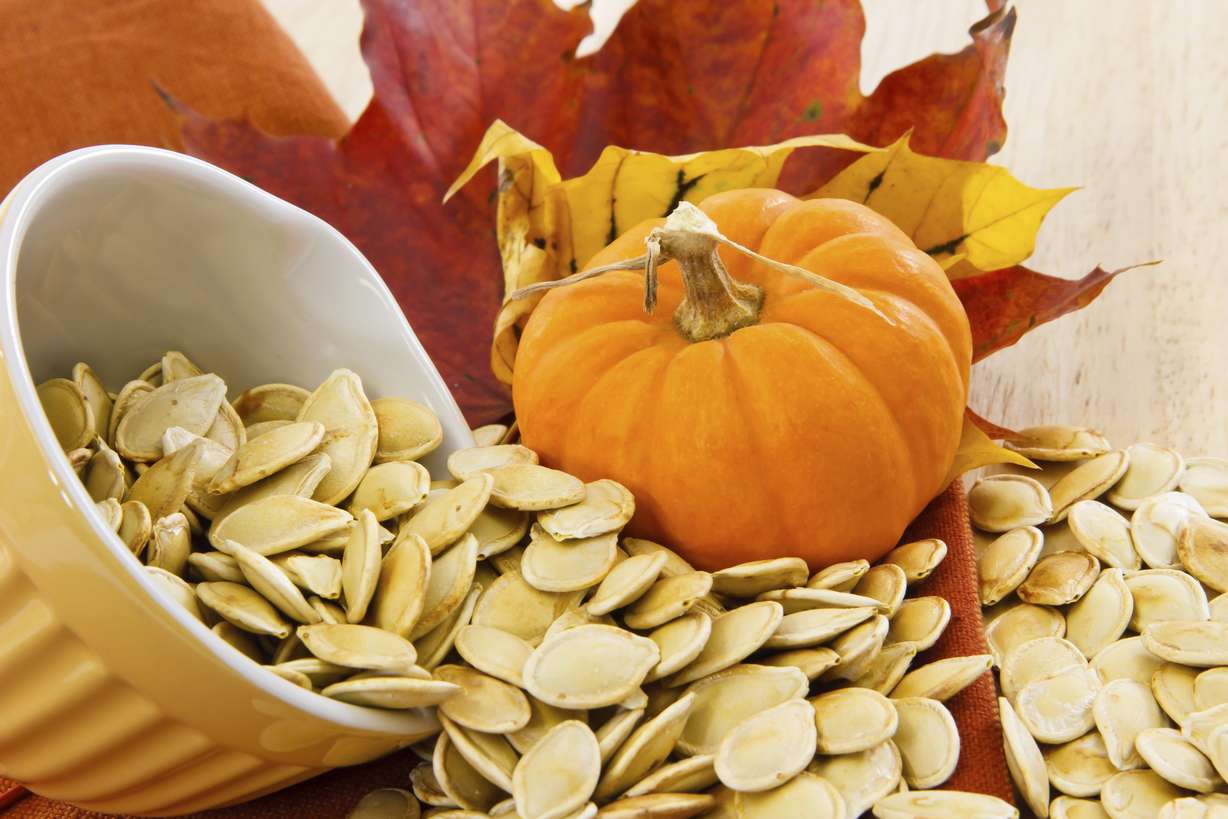 Pumpkin seeds
For a delicious winter vegetable side dish mix raw pumpkin seeds with your favorite squash, turnips and beets. Sprinkle with olive oil, salt and pepper and roast for 30-40 minutes. This isn't your typical boring side dish.
Grind pumpkin seeds into coarse powder and add to favorite cake or cupcake recipe. This will add a fun texture to your cake, and also give you the health benefits of pumpkin seeds. You can also use the seeds whole and add to favorite breakfast muffin recipe to add a little extra crunch.
Add ground pumpkin seeds to panko breadcrumbs and use for breading items such as chicken, fish or zucchini.
Toast your pumpkin seeds with brown sugar, sugar, nutmeg and cinnamon. This is a nice sweet alternative to salty pumpkin seeds and is a great addition to trail mix.
Drizzle pumpkin seeds with dark chocolate and sprinkle with sea salt for a sweet and salty treat.
Pine nuts
Pine nuts are also known for their health benefits and contain high levels of Vitamin A, Vitamin D and Vitamin C. They are also heart friendly and are a great source of iron. Here are some good options that will help you incorporate more pine nuts in your cooking:


What culinary questions do you have? Let us know! Email our Harmons chefs at askachef@harmonsgrocery.com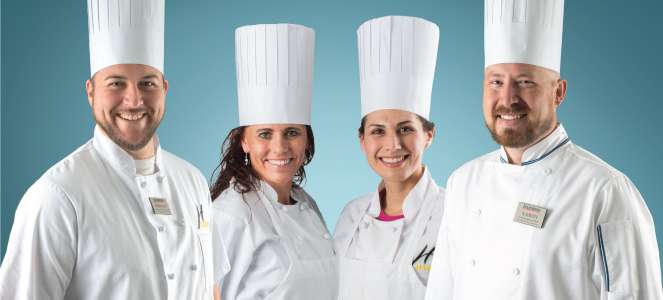 Use toasted pine nuts to garnish your sautéed vegetables to add some crunch and flavor.
Top your favorite pizza with arugula, pine nuts, lemon juice, olive oil, salt and pepper.
Mix pine nuts into meatballs and meatloaf mixture before cooking. The crunch will add a little flair to your dish.
Toast pine nuts with cinnamon and sugar for a sweet and crunchy treat.
Here are some of Chef Kimberly's favorite recipes featuring pumpkin seeds and pine nuts:
Pumpkin Seed Pesto with Grilled Sirloin
Ingredients:
4 6 oz. sirloin steaks
1 cup lightly packed baby spinach leaves
1 cup lightly packed Arugula
1/3 cup pumpkin seeds
2 tablespoons fresh lemon juice
1 to 2 teaspoons grated lemon peel
1/3 cup plus 2 teaspoons olive oil
1/3 cup freshly grated Pecorino cheese
Salt and freshly ground black pepper
Related:
Directions
1. Preheat grill.
2. Season steak with salt and pepper.
3. Grill steak for 4-7 minutes on each side depending on thickness and desired temperature.
4. Combine the spinach, arugula, pumpkin seeds, lemon juice, and lemon peel in a processor.
5. Lightly pulse.
6. With the machine running, gradually add 1/3 cup of the oil, blending until the mixture is creamy.
7. Add salt and pulse.
8. Transfer the desired amount of pesto into to a medium bowl.
9. Stir in the Pecorino cheese.
10. Season the pesto with salt and pepper, to taste.
11. Spread the pesto over each steak and serve with roasted sweet potato.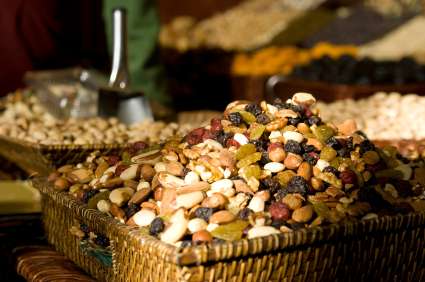 Creamy Risotto With Pine Nuts
Ingredients:
6-8 cups chicken stock, heated to a boil and reserved
3 tablespoons butter, divided
2 shallots, finely minced
2 cloves garlic
2 cups Arborio rice
3/4 cup grated Parmesan
1 cup purple kale, cut into 1/2 in ribbons
1 cup butternut squash, cut in small dice and steamed until fork tender
1/4 to 1/2 cup toasted pine nuts
Shaved Parmesan
Freshly ground pepper
Directions:
1. In large sauté pan heat 2 tablespoons of butter over medium heat.
2. Add shallots and cook until translucent and aroma releases.
3. Add garlic and rice.
4. Using a wooden spoon, stir and toast rice until all is coated with butter, about 3-4 minutes.
5. Turn heat to medium high and add 1 cup of chicken stock.
6. Stir consistently until moisture is absorbed.
7. Continue adding stock 1 cup at a time, waiting for moisture to absorb between additions.
8. Test rice for doneness once 6 cups of stock has been added and rice has cooked for approximately 18 minutes.
9. Add more stock if necessary.
10. Continue to stir and add purple kale.
11. Allow to cook for 1 minute.
12. Add remaining butter.
13. Remove from heat and add butternut squash and Parmesan.
14. Add salt and pepper to taste.
15. Serve in a heated bowl. Garnish with toasted pine nuts, shaved Parmesan and freshly grated pepper.
Check out other Ask a Harmons Chef articles here.
×
Related stories