Estimated read time: 3-4 minutes
This archived news story is available only for your personal, non-commercial use. Information in the story may be outdated or superseded by additional information. Reading or replaying the story in its archived form does not constitute a republication of the story.
SALT LAKE CITY — When told that all great passwords must extol the virtue of tigers, there's a group of people who shrug and say, "Obviously." These people belong to the same group who smile when they hear the names Spaceman Spiff, Tracer Bullet or Stupendous Man; and this group also gets a bit teary-eyed every time the phrase, "Let's go exploring," is accidentally brought up in conversation.
If you're a member of that group, well, it's time to let Rosalyn back in the house so everyone can join me by the TV. The documentary "Dear Mr. Watterson" is finally here.
If you're not a member, look around; there may still be some room around the coffee table for you.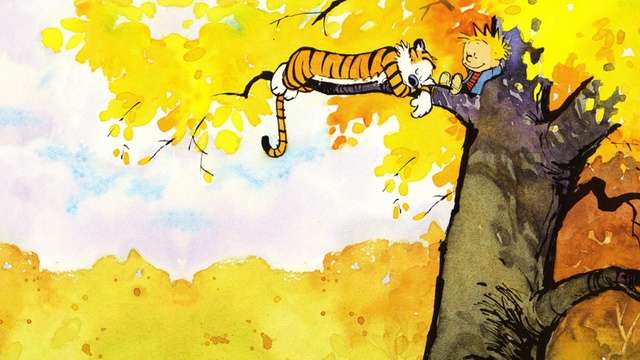 "Dear Mr. Watterson" follows the journey of filmmaker Joel Allen Schroeder as he tries to understand why not only he, but millions of people around the globe adore the retired comic strip, Calvin and Hobbes.
"I was really interested in trying to figure out why I'd loved this strip when, you know, I was 8 or 10 or 12," Schroeder told me in a recent interview. "And still, as a 34-year-old. I've loved it my entire life, and it means a lot to me now."
The film acts as a lazily paced conversation about the strip's creator, Bill Watterson, and includes commentary from many of Watterson's contemporaries like Berkeley Breathed (creator of "Bloom County") and celebrity fans of the strip such as Seth Green.
"It was very organic in terms of one person leading us to the next person," Schroeder said when asked about the documentary's guest list.
"Who are the cartoonists that were in the papers at the same time as Bill Watterson? Who are the cartoonists that have a connection with Watterson in some way? Who were the cartoonists that wrote other strips I enjoyed, either as a kid or now? You start with that list, and then you find out that person A is a big fan of Calvin and Hobbes or person B was really influenced by Watterson's work."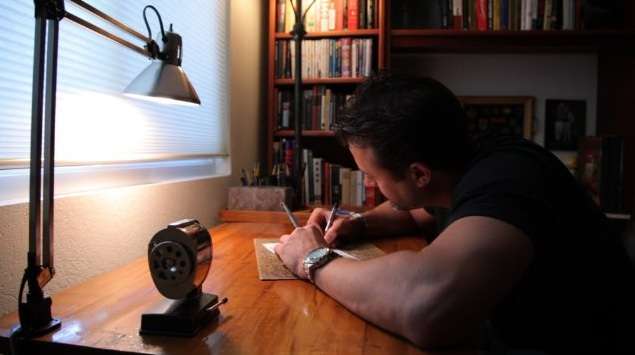 For Calvin and Hobbes fans, sitting in on 99 minutes of Watterson-chat will be a great way to enjoy a cup of coffee. Even during some of Schroeder's slower autobiographical moments, there's a lot being said about time and innocence and the things we hold on to. When we're not looking at Schroeder's boyhood home, we're back at Chagrin Falls, viewing never-before-seen Watterson artwork.
If you're not a fan, don't fret. "Mr. Watterson" has a lot to offer not only as an introduction to one of the greatest comic strips ever put to ink, but also as a fascinating look at a dying art form. Though this does beg the question. Why are you not a fan?
Not-fan, your time will be better spent this weekend reading "Homicidal Psycho Jungle Cat." For the rest of you, this is not a film to be viewed between chores. Make sure you carve out enough time to enjoy this nostalgic offering, and maybe revisit a few of your favorite Calvin and Hobbes adventures before you hit play.
Regardless, "Dear Mr. Watterson" is available both in theaters and as a digital download. While I can't say it's a film that will change your life, it's definitely one that will remind you of a few favorite moments. Travis Poppleton has been covering movie news, film reviews and live events for Deseret News and KSL.com since 2010 and currently co-hosts the FlicksJunkies podcast. You can contact him at tspoppleton@gmail.com
×
Related links
Most recent Entertainment stories