Estimated read time: 4-5 minutes
This archived news story is available only for your personal, non-commercial use. Information in the story may be outdated or superseded by additional information. Reading or replaying the story in its archived form does not constitute a republication of the story.
This story is sponsored by Harmons. Want to talk to us in person? Stop by your local Harmons today for fun, friendly food advice.
SALT LAKE CITY - Every week the chefs from Harmons Grocery Stores are going to tackle your toughest culinary questions. This week's question comes from Teresa:
Dear Chefs,
I need to know how to make good chicken enchiladas from scratch that won't result in soggy tortillas. I have tried both corn and flour tortillas, as well as reducing the sauce, which just makes them dry. Friends have shared their recipes, but the sauces are made from canned soup. Yuck!
I love enchiladas, but hate soggy tortillas…help!
Teresa is definitely not alone in her quest to find the perfect enchilada recipe. Enchiladas are a favorite Mexican inspired dish for many families, but soggy tortillas can ruin everything. We have some great tips that will help you create delicious enchiladas your family and dinner guests will love.


What culinary questions do you have? Let us know! Email our Harmons chefs at askachef@harmonsgrocery.com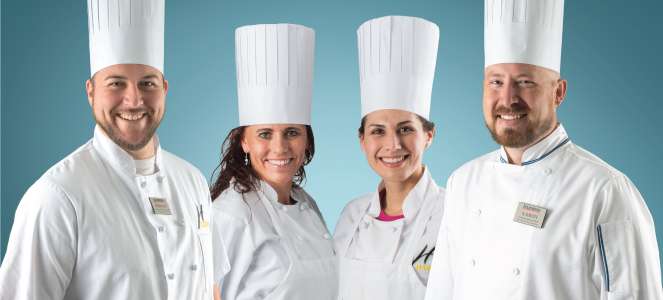 Keep in mind that when making enchiladas your tortillas should be soft, but not a soggy slimy mess. This is achieved by making a sauce with a natural thickener called a roux, which is equal parts by weight of butter and flour.
In our favorite recipe chicken stock is used to make the sauce, but having a roux as a base will keep the sauce from becoming too runny. Using chicken stock instead of canned soup to make the sauce also helps cut back on unnecessary sodium.
Finally, roasted chili peppers are the perfect compliment to your enchilada dish. You can roast chili peppers on the stovetop, or you can find canned diced chili peppers in the international aisle at your local Harmons.
Now that you have a few tips to guide you, here is a delicious recipe for Green Chili Enchiladas (Serves 6-8):
Ingredients:
2 tablespoons unsalted butter
1 cup yellow onion, chopped
Related:
2 garlic cloves, minced
2 tablespoons all-purpose flour
1 cup chicken broth
1 cup milk
1 passilla pepper roasted, 1 jalapeno pepper roasted and 1 Anaheim pepper roasted (all peeled and diced) OR 3 (4 ounce) cans chopped green chilies
1/2 teaspoon salt
1 tablespoon ground cumin
8 to 10 flour tortillas or 10 to 12 corn tortillas
1 ½ cups cooked, shredded chicken (dark or white meat… or both)
2 cups shredded cheese (Monterey cheddar mix)
2 green onions thinly sliced
Salsa and sour cream for serving
Directions:
1. If roasting your own peppers:
On a gas stove - turn on burners to medium high heat and lay peppers directly on top of grates. Allow pepper to char and rotate until all sides have blackened. Place peppers in a heat safe bowl and cover with plastic wrap. Allow to sweat for about 5 minutes. This will loosen up peel. Slide peel off, discard and then dice peppers and reserve.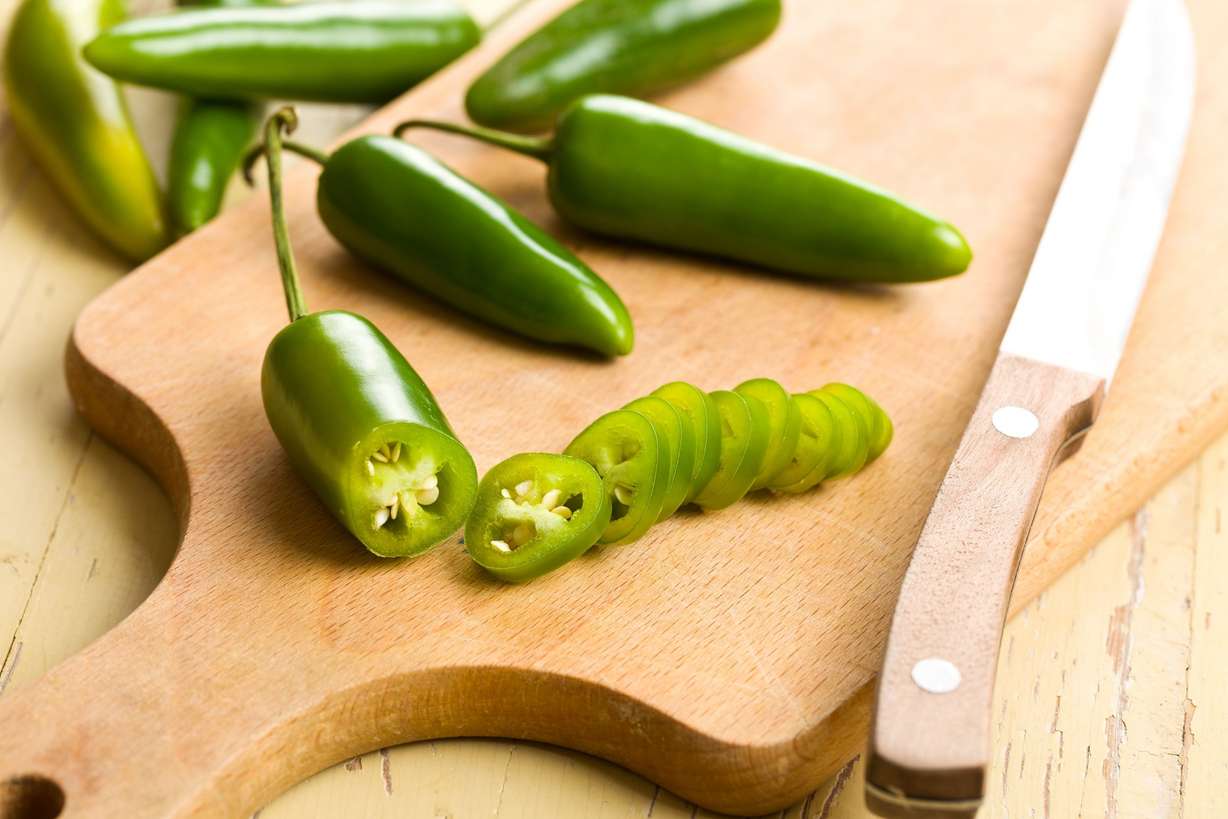 On electric stove - turn broiler onto high and place rack to highest level. Place peppers directly on grate and allow to char. Rotate until all sides have blackened. Follow above procedure to peel.
2. In a saucepan, melt butter over medium heat. Sauté onion until softened and translucent, approximately 3 minutes. Add garlic and cook just until fragrant, approximately 15-20 seconds. Blend in flour and coat onions well. Cook for about 1 minute to cook off any starch flavor from the flour. Stir in broth, milk, chilies, salt and cumin. Increase heat to high and bring to a boil. Reduce heat to medium and simmer until thickened and bubbly. To test your sauce for thickness, sauce should coat the back of a spoon. Remove sauce from heat and add shredded chicken to sauce and then set aside.
3. Grease a 13-in. x 9-in.x 2-in. baking dish. Divide chicken/sauce mixture in half. Half will be used for filling and the other half will be used for topping. Spoon 2 tablespoons of sauce/chicken mixture down the center of each tortilla. Sprinkle 1-2 teaspoons cheese on top of chicken. Roll up tortillas and place in baking dish, seam-side down. Repeat for remainder. Pour remaining sauce over the top. Sprinkle with green onions and remaining cheese. Bake, uncovered, at 350F for 25 to 30 minute or until hot and bubbly and cheese has browned slightly. Serve with sour cream and salsa. Enjoy!
Do you have a tough culinary question? Email us at askachef@harmonsgrocery.com. Every week we'll select a question to be featured on KSL.com. If your question is selected you'll also win two free passes to an upcoming cooking class at one of Harmons three cooking schools. You can find out more about our cooking schools and view a calendar of upcoming classes here.
Check out other Ask a Harmons Chef articles here.
×
Related stories
Most recent Utah stories