Estimated read time: 3-4 minutes
This archived news story is available only for your personal, non-commercial use. Information in the story may be outdated or superseded by additional information. Reading or replaying the story in its archived form does not constitute a republication of the story.
This story is sponsored by Harmons. Want to talk to us in person? Stop by your local Harmons today for fun, friendly food advice.
SALT LAKE CITY - Every week one of Harmons chefs will be responding to your toughest culinary questions. From how to cook a perfect steak, to the best way to prepare a delicious hollandaise sauce and everything in between, Harmons chefs want to give you the answers and tools to help bring out your inner foodie.
No question is too big or too small and each week we'll award a pair of Harmons cooking school passes to one lucky viewer whose question is selected by our chefs. Email your questions to askachef@harmonsgrocery.com
In celebration of National Pasta Month this week's question is "How do you make homemade pasta?" Executive Chef Johnny McAdams from Harmons City Creek shares his pasta secrets that will have you making delicious homemade pasta dishes for your family in no time.
To prepare your homemade pasta you will need the following ingredients:
2 cups all-purpose flour
2 cups semolina flour
1 pinch salt
6 large eggs
2 tablespoons of olive oil
To make homemade pasta noodles you will also need a pasta machine (either hand-crank or motorized). You can also use a rolling pin and knife if you wish to cut your noodles by hand.
Begin by thoroughly sifting together the all-purpose flour, semolina flour and a pinch of salt.
On a clean surface, make a mountain out of the flour mixture and create a deep well in the center. It should look similar to a small volcano. Once you have created your well, break the eggs directly into the center and add the olive oil.
Next, whisk the eggs gently with a fork, gradually incorporating flour from the sides of the well. When the mixture becomes too thick to mix with a fork, begin kneading with your hands. Knead the dough for 8 to 12 minutes until it is smooth. Dust your dough and work surface with semolina to prevent dough from sticking.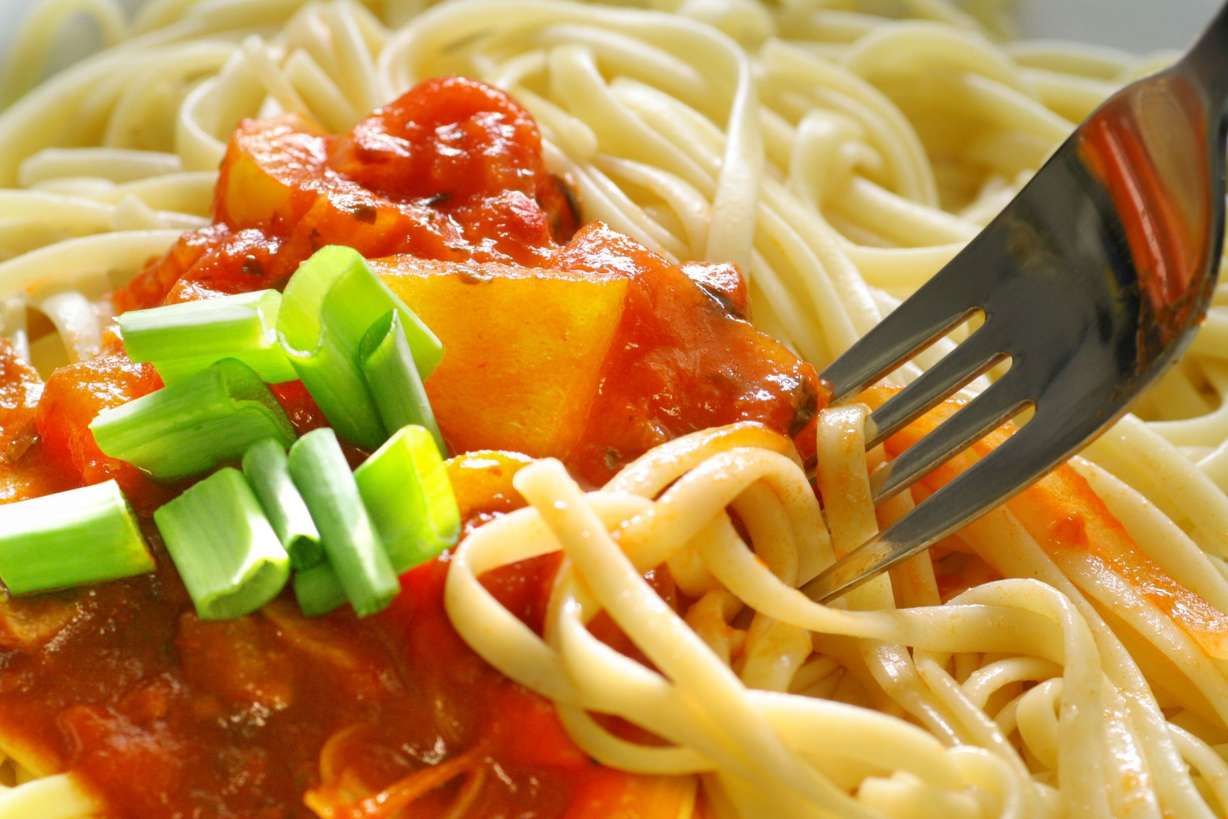 Roll the dough through your pasta machine until you achieve the desired thickness. The thinner the dough, the faster it will cook. Keep that in mind as you cook your pasta so it does not become overcooked and mushy.
Using the pasta machine cut the dough into your favorite pasta shape. You can also cut the pasta into ravioli, hand cut thick or thin noodles…the possibilities are endless.
In a large pot, bring 5 quarts of water to a rolling boil. (*Tip - you will want to use at least 5 quarts of water for every pound of pasta you are preparing).
Once the water is boiling add 2 tablespoons of salt and add pasta. Do not add oil to the water. To keep pasta sticking together make sure to stir within the first couple minutes of cooking. Keep the water at a rolling boil to keep pasta moving. Periodically stir pasta until it is completely cooked.
Drain the pasta and serve with your favorite sauce. Hot pasta better absorbs flavors from pasta sauce, so we recommend having your sauce prepared and ready when your pasta is finished cooking.
If you want to make a quick and delicious sauce to compliment your pasta, follow this simple recipe:
Creamy Tomato Sauce
Ingredients


What culinary questions do you have? Let us know! Email our Harmons chefs at askachef@harmonsgrocery.com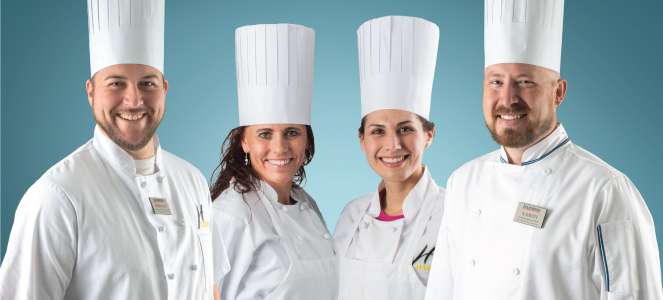 1 cup cream
1 teaspoon crushed red pepper flakes
2 tablespoons olive oil
1 large clove garlic, minced
2 tablespoons fresh parsley, chopped
2 tablespoons fresh basil, chopped
1 (28 ounce) can tomatoes, with juice
2 (8 ounce) cans tomato sauce
Salt and pepper to taste
Directions
1. Heat olive oil in a large skillet over medium heat.
2. Sauté, garlic, parsley, basil, salt and pepper.
3. Pour in cream to deglaze the pan.
4. Add crushed tomatoes, and stir in with 2 cans of tomato sauce, and bring to a boil then reduce to a simmer for about 15 minutes or until desired thickness.
Serve over homemade pasta noodles or toss together for a delicious, hearty meal your family won't forget. Bon appetite!
Check out other Ask a Harmons Chef articles here.
×
Most recent Utah stories