SALT LAKE CITY — Utah's Ririe-Woodbury Dance Company has cause for celebration. It remains one of the top contemporary dance groups in America and it has hit the 50 year mark.
Ririe-Woodbury's founders and dancers are offering a production for the golden anniversary called "The Start of Something Big."
The story of Shirley Ririe and Joan Woodbury begins in the early 1950s when Joan was teaching at the U. and Shirley at BYU.
Shirley Ririe described what Elizabeth Hayes a professor at the University of Utah said to her.
" 'Oh, you've got to see this teacher that I have, you'll love her.' Little did she know, we met and we've been together every since," Ririe said.
The duo created something groundbreaking. As wives and mothers, they "job shared" before anyone knew what that was. They created a company of dancers in 1964.
With the creation of the National Endowment for the Arts came grants and Ririe and Woodbury's dancers performed throughout the world including Great Britain, Europe, Asia, Africa and in all 50 states.
"We were very passionate about all of it," Woodbury said. "We knew we wanted to dance, that was first, and we wanted to choreograph and to teach."
The pair said it has always been hard to convince people the art form is important.
The Start of Something Big
---
Sept 26-28, 7:20 p.m.
Rose Wagner Performing Arts Center, 138 West 300 South, SLC
To order tickets call 801-355-ARTS
To put this into perspective, in the history of modern dance or contemporary dance in America, only two other companies, both based out of New York City, have had founders with them longer than the Ririe-Woodbury Dance Company.
Former dancers returned to help Ririe and Woodbury celebrate and to let them know of their gratitude.
Aaron Draper danced with the company from 1998 to 2000.
"The whole performance art world is hard and they've been able to maintain this and stay positive and stay creative," Draper said. "It's incredible."
Tammy Metz Starr danced during the same years as Draper.
"What Joan and Shirley are to me are a wonderful representation of all the awesome strong women I've had the opportunity to meet through dance," Metz Starr said.
Ririe and Woodbury said they began stepping back a number of years ago. Jenna Woodbury is the executive producer and Daniel Charon, Artistic Director. She said reaching this anniversary was very rare.
"For a community like Salt Lake City that can support an arts organization like this, for such an amount of time, is just really remarkable," Charon said.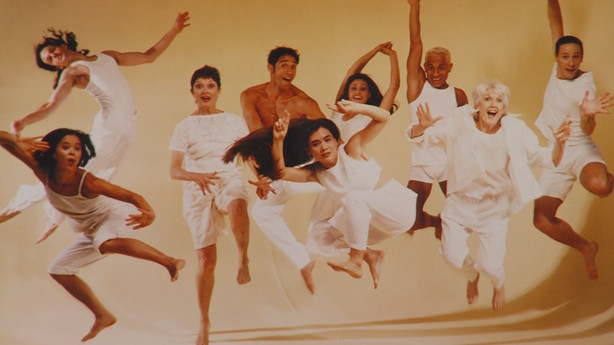 Architect and arts advocate, Ray Kingston, was also with the company from the beginning.
"They've been great for Salt Lake City," Kingston said. "They've been great for the country."
These grande dames of contemporary dance say they like what they see for their company's future.
"We have feelings for where it will go but it needs to have its own rebirth and go forward," Woodbury said. "And we're ok with that. We want to see it go forward."
From humble beginnings to worldwide acceptance. It truly was "the start of something big."
Performances of "The Start of Something Big" begin Thursday evening and run through Saturday night at the Rose Wagner Performing Arts Center.
×
Photos
Related Links
Related Stories