SALT LAKE CITY — When Spencer Stout posted a video to YouTube of his proposal to partner Dustin Reeser, he didn't expect it to rack up nearly 10 million page views in a week. With all the attention it's getting, he hopes it shows that families can overcome any challenge or difference of belief.
The proposal video shows a flash mob of friends and family surprising Reeser with a choreographed dance while shopping at a Home Depot. The unlikely cross-section of society represented by those involved likely contributed to its viral appeal.
Stout, 32, comes from a long line of faithful members of The Church of Jesus Christ of Latter-day Saints. He was raised in the faith; he went on a mission for the church and attended Brigham Young University. As he was coming-of-age, he realized he was attracted to men.
"I think a lot of people experience coming out very differently and it's a very individual experience. For me, it was a huge struggle and a huge challenge," Stout said. "I believed so much if I prayed hard enough and fasted hard enough that it would be a challenge that would be taken away from me and that one day I could get married."
He told his parents about his sexuality. They struggled with the fact that their son was gay. He served a mission, but when he came back he still was not sure things were going to change. About 10 years ago, while he and his sister Amanda Stout were living in Provo attending BYU, Spencer came out to his sister.
The siblings had a falling out afterward.
"(I asked) how could God let that happen to my brother? What was going to happen to my family because my brother was making choices contrary to what we believe is right and good?" Amanda Stout said.
Amanda, a self-described "Molly Mormon," said for two years they couldn't speak about the church in which they grew up with one another. She said neither she nor her brother were tolerant of each other's beliefs. For siblings who had been so close growing up, the conflict was difficult to endure.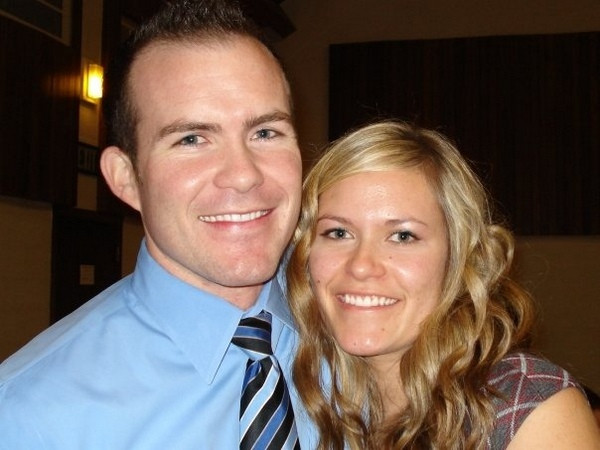 "They were the darkest two years of my life because he had always been my friend and all of sudden we couldn't be friends anymore," Amanda said.
After some time, they reconciled using principles taught to them as children by their parents and by their childhood faith. For both of them, overcoming their differences was about loving each other.
"I realized God loves us all no matter what — and Spencer is his child too," Amanda said. "What I was doing was wrong and Spencer needed my love just as much as I needed his."
"Because my challenges are different than yours shouldn't mean I should be treated any differently and vice versa," Spencer said. "I shouldn't treat you any differently because of the way you sin. I don't think anybody is perfect."
Amanda said learning to talk about disagreements and differences has helped her family strengthen their love and relationship.
"I personally have learned a lot; my family has learned a lot," Amanda said. "One of the big things we've learned is that we can talk about things that affect each other without hurting each other's feelings or being afraid that it's going to hurt someone's feelings. I think a lot of times we don't say things because we think it's going to hurt the other person, when really, if we would just come out and talk to them it would clear the air and there would be no confusion, no hard feelings down the road."
---
Just because they are at one place in their life and you're at another, doesn't mean you should give up, treat each other poorly or be angry, necessarily. Just be patient with each other and love each other through it.
–Spencer Stout
---
"One of the struggles my family has had is (by) appearing in the video, people are assuming they are supporting gay marriage. For that reason, some didn't participate," Amanda said. "We all had our own personal reasons for doing that. In talking about it, every one of us said it was in support of Spencer and because we love him. We're happy that he's happy. We want to support him and let him know that no matter what he does we always love him. We're so excited for him to have an exciting time in his life."
Spencer said he has learned to remember that people come to terms with issues in their own time and in their own way.
For people facing a similar challenge — or any difficulty that may divide a family — Spencer urges patience.
"It is a really difficult thing for parents and families to come to term with. It's a very individual process for everyone. Have patience and realize they are going through their own process as much as you are. Just because they are at one place in their life and you're at another, doesn't mean you should give up, treat each other poorly or be angry, necessarily. Just be patient with each other and love each other through it.
Even if family members do not share beliefs, they can be kind, he said.
"At the end of the day, we're really only accountable as individuals for what we do and what we contribute, for the positive and negative we do in this world."
×
Photos
Related Links